From these new pictures, it's clear that the ladies are going to steal the show in Marvel's upcoming "Black Panther"
Marvel's big screen adaptation of Black Panther doesn't hit theaters until February 2018, but newly released photos from the upcoming film — just in time for Comic Con — have us looking for a time portal because we need this film NOW.
In this first look from Entertainment Weekly, we learn he film picks up where we left T'Challa/ Black Panther — once again played by Chadwick Boseman — after the events in Captain America: Civil War. T'Challa returns to Wakanda as king, following the death of his father, but balancing his superhero role with his responsibilities as king will NOT be easy…especially with Erik Killmonger (Michael B. Jordan) looking to take the throne and Ulysses Klaue (Andy Serkis) threatening to bring Wakanda down.
But we're not JUST excited to see Boseman and Jordan take each other on. No, we're SO excited to see the badass ladies of Wakanda light up the screens.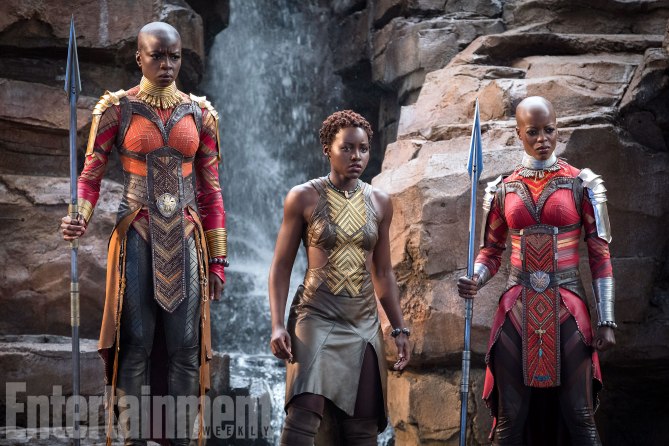 While T'Challa may be the official superhero in the upcoming film, it seems the ladies of Wakanda are ALL about action. In the film, Dora Milaje — think secret service meets MI-6 — are made up of women, led by Okoye and played by Danai Gurira. Florence Kasumba plays Ayo, T'Challa's personal guard, and Lupita Nyong'o plays Nakia, a special ops agent — aka a better James Bond.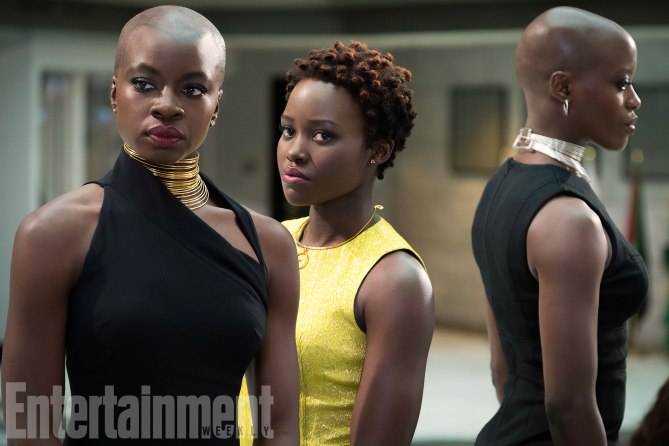 He may be king of Wakanda, but T'Challa's mom and sister are just as invested in the survival of their country. The photos show T'Challa's sister Shuri, played by Letitia Wright, and mother Ramonda, brought to life by IRL queen Angela Bassett, are also willing to do whatever it takes to save Wakanda from forces trying to bring it down.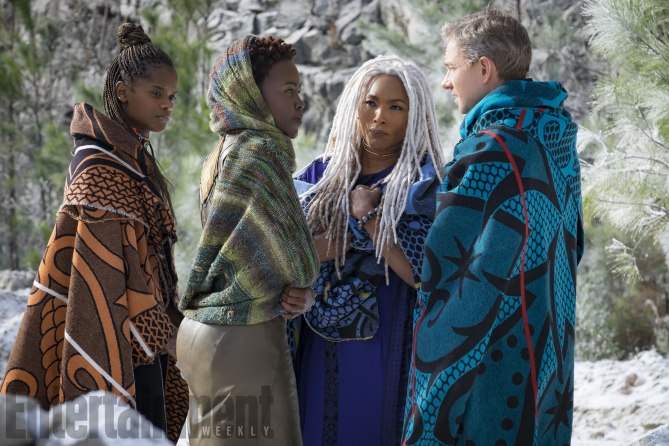 It looks like they're working with Nakia and CIA agent Everett K. Ross (Martin Freeman) to gain some sort of intel.
According to EW, Nakia and Shuri are the two most important people to T'Challa. T'Challa and Nakia had a romantic relationship before her special ops commitments broke them apart. Still, it seem like there's still a spark. And Shuri isn't just T'Challa's sister, she also a brilliant weapons developer, creating weapons that will keep Wakanda safe.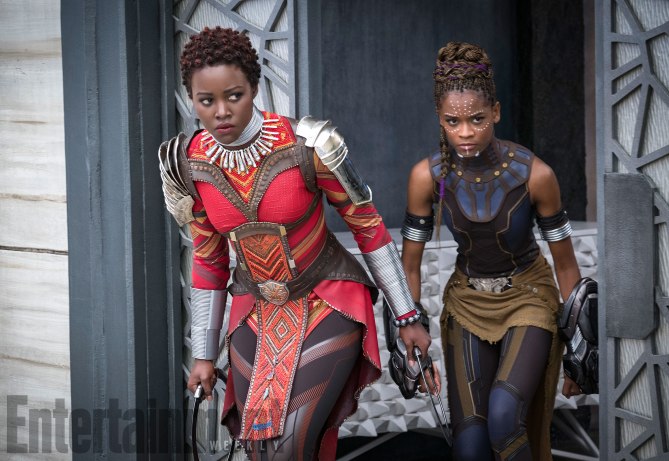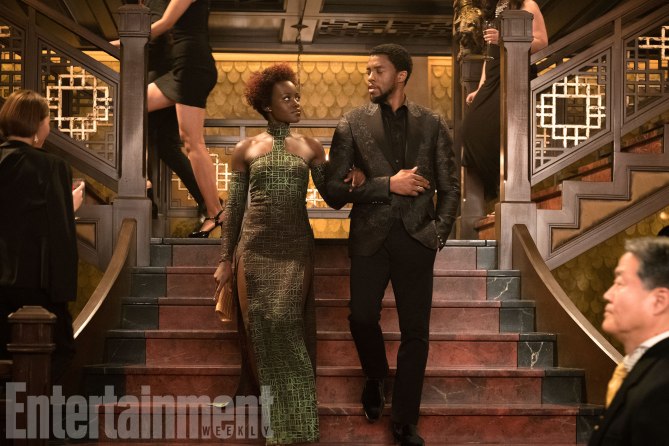 Tell me Lupita isn't embodying all kinds of 007 badassery.
We can't wait to see this Ryan Coogler directed masterpiece when it lands in theaters on February 16, 2018. Check out all of the photos here!