Holiday Shopping? Consider Buying from these 21 Black-Owned Brands
Here's to supporting Black-owned brands now, later, and forever.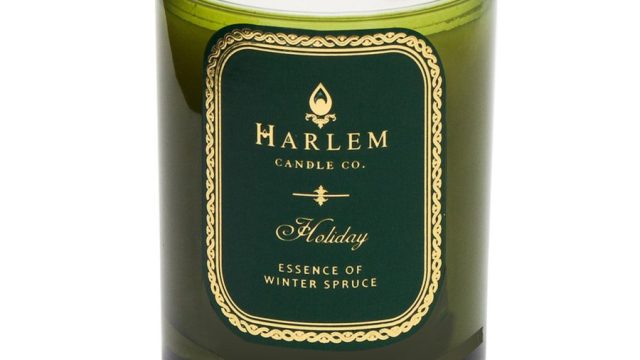 Finding the perfect gift this holiday season will be easy this year because we rounded-up the latest and greatest skincare, makeup, fashion, hair, and wellness products that we're loving from 21 of our favorite Black-owned brands that are dominating the markets right now.
Earlier this year, several brands led the charge in calling attention to the lack thereof support for Black-owned brands and raised awareness by tapping on beauty and fashion stans alike to support and understand the importance of contributing to the industry by highlighting products crafted and created to be affordable, versatile, and just downright luxurious. 
Whether you're shopping for a makeup artist friend who can't get enough of the newest beauty products or a stylish family member who values self-care and has great taste in picking cool and culturally relevant clothing, here are some Black-owned brands for you to shop and support this winter, and every season following.
Shop Black-owned hair brands:
1. Bread
An emerging Black-owned brand created by Maeva Heim, catered to 3A-4C curls, coils, and kinky hair, Bread Beauty Supply certainly pushes the envelope when it comes to offering products for curly girls in a disruptive yet equally simplistic packaging. We know hair products aren't cheap, especially for the curl friends out there seeking the best products for their hair. This is a gift that every curly girl needs!
2. Grace Eleyae
Grace Eleyae founded her brand after a trip to Kenya in 2014 that changed the way she viewed haircare in its entirety. Grace Eleyae Inc. was founded as a result of Grace's chemically straightened hair and constant friction during an eight-hour car ride which landed her on the belief that we should never have to choose between hair care and natural hair styling. Grace's Satin Lined Caps are not only a modern protective tool for natural hair, but one of the best gifts to share this holiday season for anyone transitioning or embarking on their hair journey.
3. Pattern Beauty
Tracee Ellis Ross put the curl back into "curlfriend" when she created Pattern Beauty. This collection of natural hair products have an essential combo of ingredients and functionality for juicy and bouncy curls, coils, and kinky hair. This curl empowering hair brand has cleansers, conditioners, masks, tools, and stylers created to be flexible for any and every curl type. Buy your friends a bundle of products or tools that will change their natural hair game this winter.
4. Melanin
After making your holiday shopping rounds this season, the gifts that keep giving may run a decent sized hole into your fleece-lined pockets, which is why we want to introduce you to the world of affordable luxury hair products for coily, kinky, wavy, curly, and frizzy natural hair. Melanin Haircare delivers the best ingredients for your natural hair, for the best affordable prices. When sisters, Whitney and Taffeta White founded the brand, they created it for all women, men, and children with natural hair that deserve quality products regardless of their budget.
Shop Black-owned makeup brands:
5. Pat McGrath Labs
An OG and pioneer in the Black-owned luxury space, Pat McGrath is one of the most influential figures in the beauty industry. She became a favorite amongst designers and models in the 90s while working as a makeup artist for runway shows, and now, as a household name, the British makeup artist has her eponymous makeup brand. If you're searching for a top tier gift for the beauty stan in your life, look no further.
6. UOMA Beauty
If you haven't already heard, UOMA Beauty is a beautiful uprising leading the charge in disruptive beauty marketing and pushing the envelope in the beauty industry with its heavily pigmented eyeshadow palettes and lip swatches. Recently named one of the 50 most forward-thinking executives shaping the future of the beauty industry by WWD, Sharon Chuter,  created UOMA Beauty as a way to ensure all shades and skin types are catered to in the industry. It has some of the best eyeshadows, foundation sticks, and lipstick shades on the market. Make no mistake, UOMA Beauty is a gift worth purchasing this holiday season.
7. Beauty Bakerie
Beauty Bakerie, a favorite amongst us beauty fanatics for its amusing, jolly, and tasty-looking beauty products, merges feel good delicacies such as lollipops and cakes with high-end beauty, enclosing eyeshadows, lipsticks, and glosses and face powders into fun-loving packaging that brings an extra oomph to the beauty industry. Founded in 2011 by Cashmere Nicole, Beauty Bakerie has a collection of products that may look just as good in a holiday stocking as they would on the holiday dinner table.
8. Mented Cosmetics
This cruelty-free and vegan cosmetics brand is for all women, regardless of their skin tone or type. After realizing where the industry lacked, Founders, KJ Miller and Amanda E. Johnson created Mented Cosmetics as a way for women of color to find a home in the beauty industry after many years of being misrepresented. When holiday shopping this winter, you may even find yourself buying some Mented products for yourself.
Shop Black-owned skincare brands:
9. Pholk Beauty
Niambi Cacchioli, founder of Pholk Beauty repurposed her love of planting and apothecary into a collection of products with exquisite ingredients designed with botanicals and minerals that are targeted to resolve the skincare problems of women of color. The vegan esthetician and African diaspora historian created products that target skin issues such as dark spots, oily skin, and ingrown hairs and can be the perfect stocking stuffer this holiday season.
10. Ehoney Skin
If there's one thing a beauty stan would love, it's the gift of clean products with functionality. Founder, Erika Briana Clark, created the brand after finding herself with an acne problem triggered by stress, which then developed a deeper interest in skincare for her and overall led her to experiment with home remedies to treat her breakouts. A gift from Ehoney Skin is a heartwarming touch for the skincare guru in your life who knows just the right ingredients to treat their skin or is looking for natural and clean products to add to their collection of skincare and wellness products.
11. Gilded
Gilded is the dermatologist-tested skincare brand that everyone needs to know about. It infuses luxury into skincare and highlights the importance of products having ingredients that target not only your face but your body overall. Complete with an array of skincare products, this brand has gifts that will upgrade your definition of self-care.
12. Elle Johnson Co.
Elle Johnson Co. has a mission statement that brings inner beauty to the forefront. With botanical-based products that are crafted to be nurturing to the skin, easy to use, and to smell as good as they feel, this brand is an obvious champion for your holiday shopping list. LaVonndra "Elle" Johnson used her experience with oily skin and blackheads, and observations of women struggling with similar conditions, to fuel her interest in sourcing natural remedies as a skincare aid against the many extremities of the skin.
13. Epara
Epara made history in 2017 when it became the first Black-owned luxury skincare brand sold at Barneys. Crafted with ingredients sourced from Africa, Ozohu Adoh's "Epara" has a collection of cleansers, masks, moisturizers, and more, that quickly became trailblazers for modern luxury products in the beauty space. Trust us, we want high-end luxury skincare products in our holiday shopping carts, too.
Shop Black-owned fashion brands:
14. Savage Fenty x Fenty
What's better than makeup and skincare products created by Rihanna? You guessed it. Lingerie created by Rihanna and equally awe-inspiring, sexy, and confidence-boosting collections of bras, corsets, and bodysuits. Rihanna, who has made it her mission to keep the coolest products on the market, founded Savage Fenty in 2018 and has kept the brand's momentum going with celebratory body-positive marketing and interesting yet fun and provocative clothing and undergarments. Who wouldn't want lingerie made by Rihanna for the holidays?
15. Tier
Founded in 2014, this emerging Black-owned creative fashion brand, inspired by the designers' love for art, design, and cultural experiences has made a name for itself in the fashion industry by infusing the brand's core pillars with carefully curated fashion garments and everyday garment wear. Created by Brooklyn natives, Nigeria Ealey, Victor James, and Esaie Jean Simon, this fashion brand has something for just about anyone in your life, from artistically crafted clothing to essentials with a flare.
16. TELFAR
Telfar Clemens, a Black Liberian-American fashion designer and founder of TELFAR recently coined a new definition for "bag security." The brand, widely known for its colorfully assorted small, medium, and large vegan leather shopping bags has changed the game tremendously, making customer service and product security a core pillar in their marketing. TELFAR has generated a frenzy like none other, especially with its reasonably priced high-quality clothing and accessories. Plus, it restocks its shopping bags and clothing products weekly.
17. Daily Paper
This fashion-forward Amsterdam-based men's and womenswear brand was created by three friends: Hussein Suleiman, Jefferson Osei, and Abderrahmane Trabsini. The brand recently brought its collection of culturally relevant and intrinsically designed modern products to the heart of lower Manhattan in its first international flagship location. With a series of vast collections and products inspired by the brand founders' African Heritage and infatuation with contemporary fashion, this brand is a great option for the fashionista in your life.
18. Bernard James
Inspired by the true essence and intimacy of jewelry and the arousal and sensuality it evokes, Bernard James' alluring and elegant selections of jewelry and accessories brings a new wave of personality to gift-giving. What says, "you're important to me" more than a meaningful and unique gift that radiates beyond the normal standards of holiday shopping? This sleek hand-cut, 'Signa', ID plaque on a sterling silver (.925) diamond cut cable chain can be engraved upon request with your loved one's name on it.
Shop Black-owned wellness and lifestyle brands:
19. Harlem Candle Company
'Tis the season for spirited scents and holiday smell goods! The Harlem Candle Company, known for its rich and symbolic scents, was founded in 2012 by Teri Johnson who infused her love of Jazz Music and Harlem History with emblematic fragrances. Inspired by American Jazz and Swing Singer, Billie Holiday, Harlem Candle Co.'s Holiday scent has a spot on aromatic depiction of Lady Day's favorite signature perfume, Emeraude, and can spread holiday joy to any office space or household. Crafted with the essence of Winter Spruce, this luxury candle is a great addition to any holiday shopping list.
20. Powerhandz
Created with athleticism and rehabilitation in mind, this Black-owned tech product company has transformed and transcended the idea of human performance through the design of innovative technology. Powerhandz is sold in over 80 countries across the world and has the perfect gifts to offer for the gym fanatic in your life. This set of training gear is on pre-order just in time for the holidays! Equipped with Powerhandz signature Weighted Gloves, Resistance Bands, and Sliding Discs, and Gym Bang, this set will warm the heart of just about any athlete.
21. Blk Market Vintage
Sometimes the best gifts are the gifts of valued memories. BLK MKT Vintage brings history and antiquity into the everyday lives of its nostalgic audience, curating a love story between Black culture and lived experiences through prized memorabilia. With a robust variety of nostalgic sports, music and cultural accessories, books, and other possessions, BLK MKT Vintage has a vast selection of options for gift-giving this holiday season.