"Black Mirror" fans rejoice, "San Junipero" could get a sequel
If you're a fan of Black Mirror, you def remember Season 3, Episode 4, "San Junipero." It was notable for being one of the rare episodes with an (arguably) even nearly happy ending. And it pretty instantly became a fan favorite in its own right!
Set in 1987, the episode centers on two women — the shy Yorkie (Mackenzie Davis) and outgoing Kelly (Gugu Mbatha-Raw) — as they fall for one another. While initially working on it, Brooker put an emphasis on subverting audience expectations.
"It was the first episode I wrote for Season 3 and it was a conscious effort to blow up what I thought a Black Mirror episode was," Brooker told The Hollywood Reporter.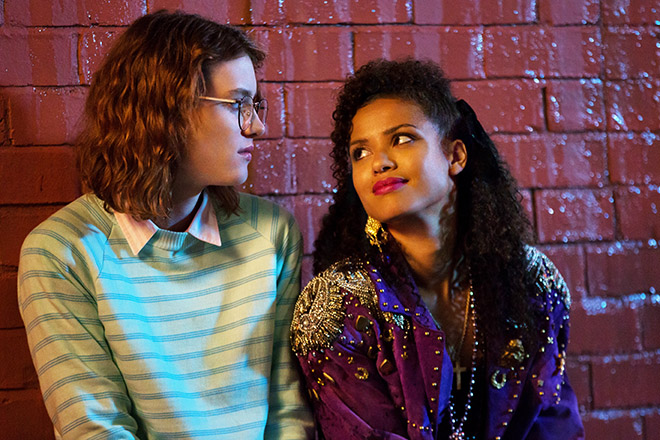 When asked about the potential for a sequel or crossover, Brooker and Jones were super into the idea.
And in true Black Mirror fashion, it sounds like any continuation of the story would defy expectations.
"We've thought about it," Brooker said. "There were aspects of the story that I took out. For instance, I'd originally written a scene where Gugu's character, Kelly, is in a kindergarten and there are children there and when you realize what's going on, it's that these are deceased children. It was too sad and too poignant of a note to hit in that story, but I kept thinking about how that felt like a whole world in and of itself. I think we almost might do it in a completely different form if we were doing a straight sequel, if that makes sense. Maybe not even as a normal episode."
The pair went on to say that instead of an episode, we may get some "San Junipero" Easter eggs. Or, they'd like to do an "experience." And sadly, they wouldn't want to revisit the original characters.
But here's the silver lining — if they create a real-life San Junipero for  us, we can totally revisit the original characters on our own, right?