This "Black-ish" star just got a college letter of recommendation from basically the best person ever
Michelle Obama writing a letter of recommendation for college is the dream of many high school students. Since that would be a lot of letters to write, that dream doesn't come true for most. But Obama wrote a letter of recommendation for Yara Shahidi, and she's beyond thrilled.
Black-ish star Shahidi landed herself an endorsement from the former First Lady who attended Harvard Law. Obama's daughter Malia will attend the Ivy League university next year. We're secretly hoping Shahidi and Malia will eventually become roommates and besties — but no pressure, ladies.
"She is very amazing and such a supporter, which is something very surreal to say, Shahidi told W Magazine of Michelle Obama.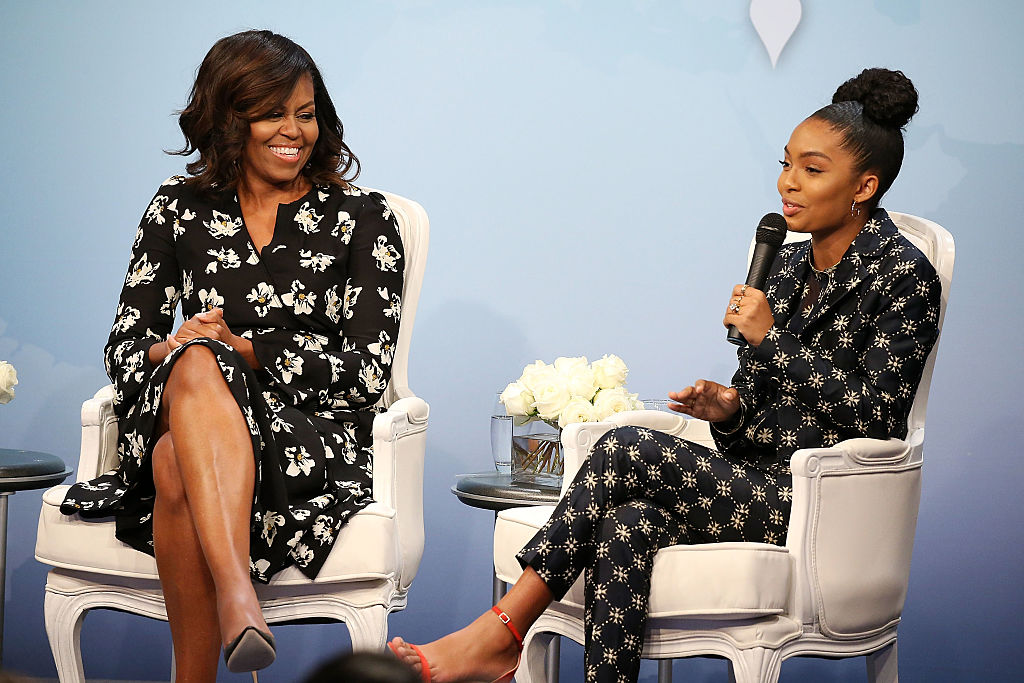 But first, Shahidi plans to follow in Malia's footsteps and take a year off before heading to college.
"I know when Malia Obama announced [she was deferring], she got a lot of slack, but I feel like what's interesting is I know so many people that are deferring," Shahidi old  People back in October. "It's more than to just roam around or just sit down and stare at a wall, but it will also give me an opportunity to work."
She made the very valid point that she's already been working a ton, especially for her age. She's definitely earned some time to focus on whatever she wants.
She added, "I've been working more than half of my life and that's always been balanced with school and all of the other responsibilities, so to have a year to focus on work and to focus on specified interests will be nice before I pick a career and choose what I want to study and my life path."
Along with the huge honor from Obama, Shahidi also was recently honored at the 10th Anniversary of the ESSENCE Black Women in Hollywood Awards. The actress beautifully uses her platformto be a spokesperson and role model for young women. She deserves every accolade she receives!