16 Black History Month Movies to Stream on Hulu, Netflix, and More
From powerful documentaries to stories based on real-life events, these films enlighten and inspire.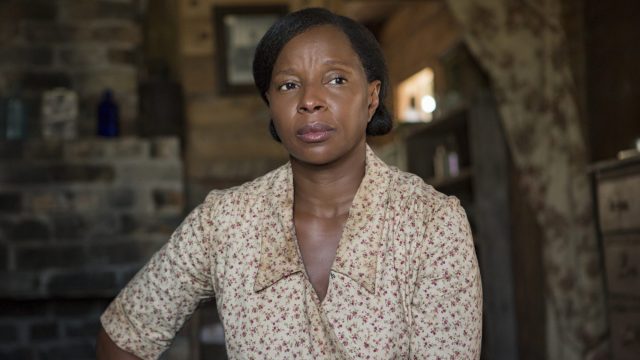 Black History Month, which is celebrated each year for the entire month of February, is an annual celebration of the too-often neglected struggles and achievements of African Americans and Black people in our country. It is a time to reflect on and re-live both important and painful historical events, consciously connect to Black culture, and acknowledge the longstanding and ongoing adversity Black people face—then and now.
If we're being honest, one month out of the year doesn't seem like enough to cover the struggles and continual battle for equal opportunity, but it's a good place to start. One easy way to get inspired to take action is to watch a Black History Month movie. From powerful documentaries exploring Black history and culture in America to biopics detailing influential Black figures and their fights against adversity, these films connect us to moments in history that we can and should learn from. 
In author and activist James Baldwin's famous words, "The history of America is the history of the Negro in America. And it's not a pretty picture." 
Black History Month Movies to Watch:
1. I am Not Your Negro (2016)
Director Raoul Peck adapts author and activist James Baldwin's unfinished book—a radical narration about race in America—into a powerful and compelling visual essay. He draws upon Baldwin's notes on the lives and assassinations of Medgar Evers, Malcolm X, and Martin Luther King Jr. to explore and bring a fresh and radical perspective to the current racial narrative in America. Narrated by Samuel L. Jackson, this film won a Best Documentary BAFTA and got an Oscar nod for Best Documentary Feature. It is also currently part of Netflix's Black Lives Matter collection and is well worth the watch.
2. Selma (2015)
Notable director Ava DuVernay received widespread acclaim for her stunning depiction of the life and death of Martin Luther King Jr. in this historical biopic. The story follows King throughout his three-month journey to organize the famous peaceful march from Selma to Montgomery, Alabama, that would result in President Johnson signing the historic Voting Rights Act of 1965. From then on, racial discrimination was prohibited when it came to voting in the U.S.
3. Hidden Figures (2016)
This biographical drama film follows the untold story of Katherine G. Johnson, Dorothy Vaughan, and Mary Jackson, three brilliant African-American women working at NASA who served as the brains behind one of the greatest space operations in history. Taraji P. Henson won the NAACP Image Award for Outstanding Actress in a Motion Picture for her fierce portrayal of Katherine Johnson in this critically-acclaimed hit. 
4. Harriet (2019)
You need to watch this Academy Award-nominated biopic about Harriet Tubman. Kasi Lemmons both directed and co-wrote the screenplay for this powerful film about the life of the historical activist who freed hundreds of slaves and changed the course of history. Cynthia Erivo transforms as Harriet Tubman, giving a noteworthy and moving performance of courage and compassion, and showing audiences the very human side to Tubman's historical experience.
5. 12 Years a Slave (2013)
Based on the incredible true story and memoir of Solomon Northup (played by Chiwetel Ejiofor), a free Black man from upstate New York, 12 Years a Salve follows his journey from a free Black man in upstate New York to a beaten-down slave in the South who struggles to hold on to his dignity. After 12 years of hardship at the hands of different slave owners, one meeting with a Canadian abolitionist (played by Brad Pitt) changes his life forever. 
6. Mudbound (2017)
Dee Rees both directed and co-wrote this Academy Award-nominated film that's based on a 2008 novel of the same name by Hillary Jordan. Set in rural Mississippi during the Jim Crow era, the film highlights racism and PTSD through the experiences between one white and one Black World War II veteran as they both navigate life after the war. It's intense and visually stunning and was highly praised for its screenplay, direction, and the cast's performances.
7. Malcolm X (1992)
As the name suggests, the biographical epic follows the life of Malcolm X, the famous civil rights leader who was both incredibly influential and also immensely controversial throughout the 1950s and '60s. Played by Denzel Washington, this tribute to Malcolm X's life follows him from small-town gangster to his ministry as a member of the Nation of Islam and ultimately, his untimely assassination. It was made in the '90s but still holds up.
8. BlacKkKlansman (2018)
This Academy-Award winning movie might be a comedy-drama, but it's equal parts funny as it is poignant. It follows Ron Stallworth (played by John David Washington), a real-life African American Colorado Springs police detective who infiltrated the K.K.K. in the late 1970s. In an unbelievable turn of events, Stallworth and his partner Flip Zimmerman (played by Adam Driver) penetrate the K.K.K. at its highest levels to thwart its attempt to take over the city.
9. The Butler (2013)
Forest Whitaker stars in this all-star actor-led film about Cecil Gains, a White House head butler who served eight presidents over three decades. With a front-row seat to history and the inner workings of the Oval Office, the story follows Gains as he struggles to balance his commitment to his "First Family" and life at home, including his wife, who is played by Oprah Winfrey. Whitaker won the NAACP Image Award for Outstanding Actor in a Motion Picture for this. 
10. Fences (2016)
Starring Denzel Washington and Viola Davis, Fences tells the story of a man whose life has been defined by limitations and social barriers. It's based on a play by the same name from renowned playwright August Wilson and touches on themes such as family dynamics, personal truths, and above all the power of forgiveness.
11. 42 (2013)
In 1946, Branch Rickey (played by Harrison Ford), the legendary manager of the Brooklyn Dodgers, defies major league baseball's notorious color barrier by signing Jackie Robinson (played by Chadwick Boseman) to the team. The heroic act puts both Rickey and Robinson in the firing line of the public, the press, and other players. However, Robinson lets his talents speak for themselves, and in doing so, silences critics and naysayers. 
12. Do The Right Thing (1989)
Spike Lee's films (many of which are on this list) were pioneers at exploring provocative topics like race, politics, and violence. Do The Right Thing is an early example of this, and it focuses on a single day of the lives of racially diverse people who live and work in a lower-class neighborhood in Brooklyn, New York. It may have been released in 1989, but its social commentary on race and police brutality is (sadly) just as relevant today as it was over 30 years ago. 
13. 13th (2016)
Filmmaker Ava Duvernay's in-depth look at the prison system in the United States—and the disproportionate number of incarcerated African Americans that are caught in it—is just as much an educational piece as it is a call to action. It's a must-watch for Black History Month. 
14. Loving (2016)
Watch the story of Richard and Mildred Loving, a couple whose arrest for interracial marriage in 1960s Virginia began a legal battle that would end with the Supreme Court's historic 1967 decision to ultimately allow it. 
15. Free Angela and All Political Prisioners (2012)
If you're in the mood to watch a documentary, director Shola Lynch's profile of college professor and activist Angela Davis is one that is particularly timely and incredibly interesting. Lynch details how the outspoken UCLA professor ended up on the FBI's Ten Most Wanted Fugitives list while challenging perceptions of both race and political freedom in America. It's enriched with intimate interviews and clips that tell a complex and compelling real-life story.
16. Miss Virginia (2019)
An impoverished single mother is losing her 15-year-old son to the rough streets of Washington, D.C. Unwilling to see him drop out and deal drugs, she places him in a private school. But when she can't afford the tuition, she soon launches a movement to change the system that is destroying him and thousands of others. Orange is The New Black's Uzo Aduba delivers a memorable performance.