To celebrate Black History Month, here are 16 Black-owned beauty brands you can support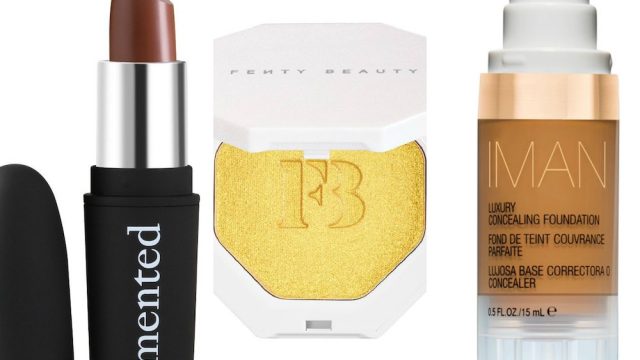 Are you tired of endlessly combing through makeup aisles only to leave feeling disappointed by the lack of shade diversity? For many people of color, shopping for makeup ends up being a chore. The good news? More and more beauty brands are making a conscious effort to be diverse and inclusive. And people of color are beginning to really take hold of the reins.
While old-school brands like Make Up For Ever and Lancôme are making it easier for deeper skinned people to find their correct shade, adding more shades simply isn't enough. People of color need a seat at the proverbial table in the beauty industry. Cue these boss brands and the creators behind them, who are putting people of color at the forefront.
So to celebrate Black History Month, here are 16 Black-owned makeup brands to add to your beauty collection immediately:
Founded by none other than THE Rihanna, Fenty Beauty is changing the makeup game. You've seen it all over Instagram, YouTube, and Sephora. You've read every beauty blogger's review of its diverse range of products, and if you STILL haven't gotten it, I'm here to tell you again. You need the Killawat highlighter in Trophy Wife ($34) in your life. Your cheekbones will thank me later.
Cashmere Nicole founded Beauty Bakerie in 2011 with a simple mission: to be sweet and sweeten the lives of others. Beauty Bakerie's adorable packaging and high-quality products are a telling sign that she is working to fulfill that mission. Try out the Raspberry Tiramisú Matte Lip Whip (how cute is that name?!) for $15. Trust us when we say that these liquid lipsticks will not budge.
Geared towards "makeup enthusiasts of color," Dipped Cosmetics founder Ibriz Muhammad is set to bridge the gap in representation within the world of beauty. If you're searching for that perfect lit-from-within glow, be sure to try the Horizon Illuminator ($15).
Known as the first cosmetics and skin care collection designed for all "women with skin of color," Iman cosmetics was founded by none other than the supermodel Iman. The Luxury Concealing Foundation ($9.69) is a game-changer.
Known for its highly pigmented eyeshadow palettes featuring images of the Egyptian Queen Nefertiti, Juvia's Place founder Chichi Eburu has brought Black beauty to the cosmetics industry in a new way. You MUST try the Nubian 2 Eyeshadow Palette ($19). It's a personal fave of mine.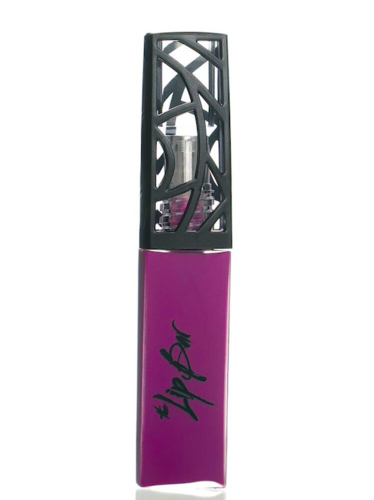 Frustrated with the beauty industry and her job on Wall Street, Melissa Butler started her own vegan and cruelty-free line, The Lip Bar. Be sure to try any of its liquid matte lippies for $13.
"We spend so much time trying to conform to society's standard of beauty that we lose our ability to look at ourselves and say, 'You're beautiful' and it's my goal to change that" — wise words from the brand's founder, Linda Elaine. Tired of feeling like there is not a true nude for your deep complexion? Try the Tiffany Lee lipstick ($19), and your mind just might change.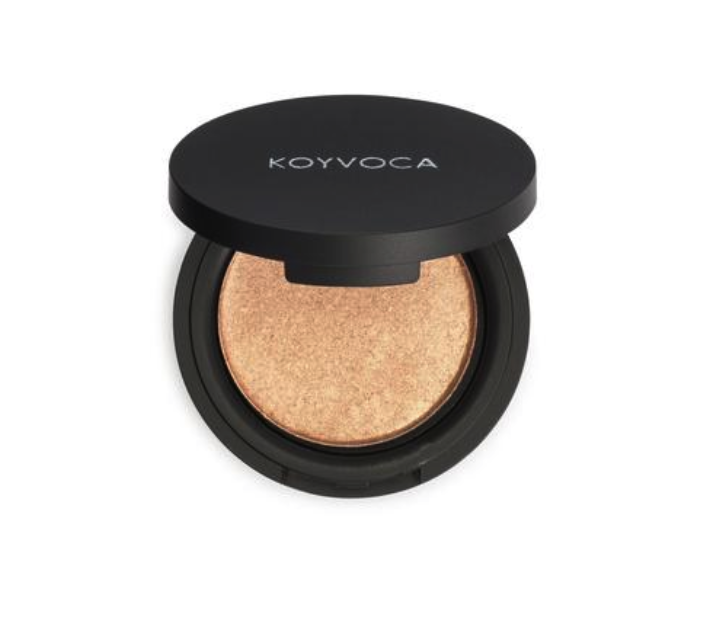 Founded in 2016 by Courtney Coates, Koyvoca Cosmetics supports a range of looks, from no-makeup makeup to full glam. Want people to see your highlight from outer space? You must try the Hilife Highlighter ($12), which is made to order.
Rhonda Davis, the owner of A.P.D.G., has truly hit the nail of inclusivity and versatility on its head. Doubling as both a foundation and a concealer, Longwear Liquid Pigments ($18) ACTUALLY comes in shades for all women.
Short for "pigmented," Mented was founded by Amanda Johnson and KJ Miller with a focus on people of color. Try its line of lipsticks, which run $16.50 each.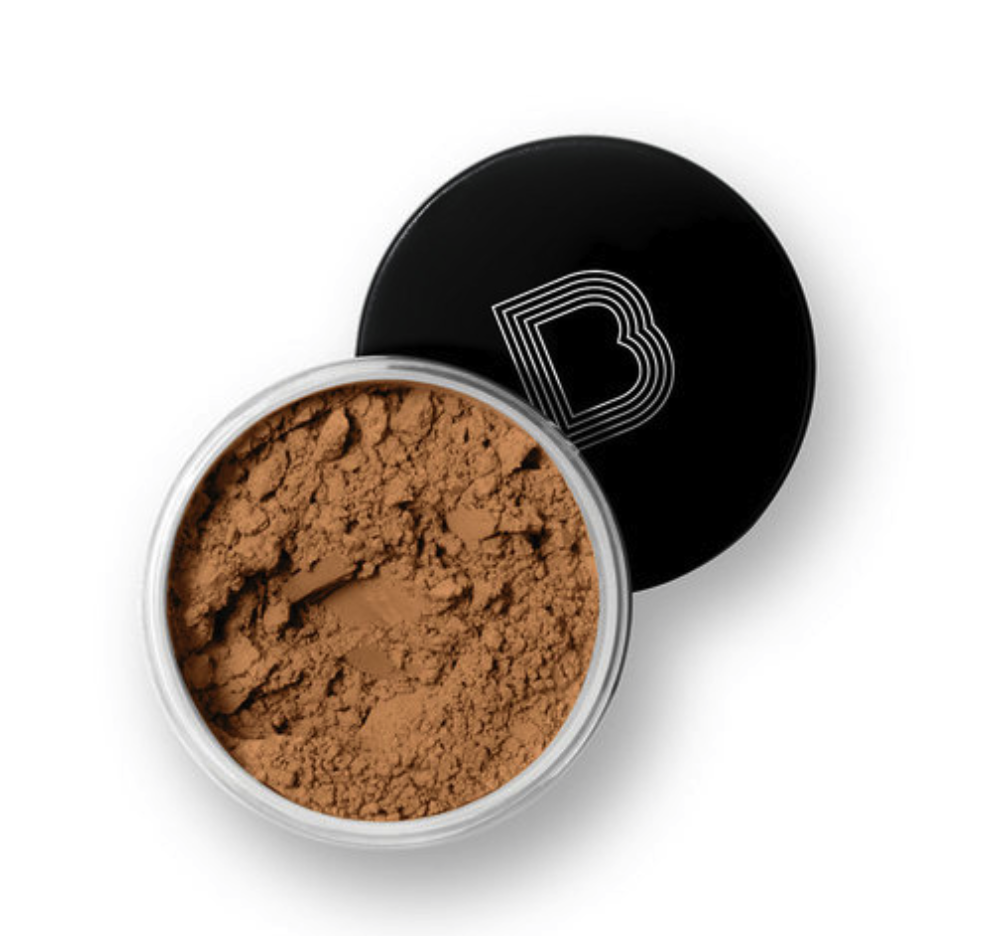 Launched in 1994 by a chemist and board-certified dermatologist, Black Opal was the first technologically advanced, doctor-recommended, mass-market skin care line for people of color. Try its True Color Soft Velvet Finishing Powder ($9.25), and your life may change forever.
Owner Karen Stallings founded the cosmetic line to cater to people with skin tones that range from olive to mahogany. Be sure to try its Glitters ($16) anywhere on your face.
Bahi founder Danielle Bahi is on a mission to disrupt the beauty space with her all-natural skin care and cosmetics company for people of every color. Bahi's Sunflower Sweets Serum ($20) is made with essential oils to help with scarring.
YouTuber Kaylar Will founded Kaylux Cosmetics after being tired of the lack of brown skin in the beauty industry. The Vacation Body Highlighter ($30) comes in three different scents and is infused with five natural body oils.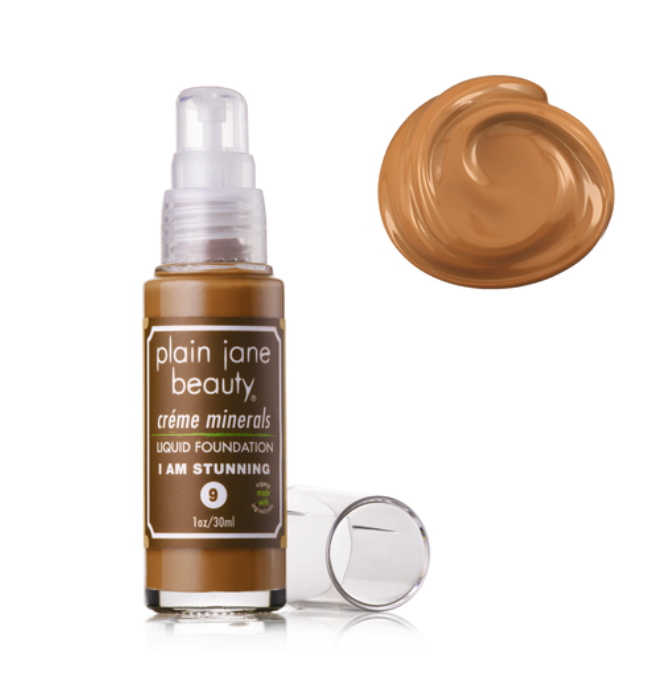 CEO Lake Louis created this line to make people's skin look good, but also feel good. The entire line is sustainable and renewable AND good for the skin. Try out the Crème Minerals foundation ($40).
Loraine founded Coloured Raine in 2013 as a result of her longing for a cosmetic line that encouraged self-expression and diversity. I can personally attest to how amazing this lip formula is. Heart of Stone is my favorite gray lippie, and it's only $17.