Black Hair Salons Let Me Be Vulnerable in Ways the World Never Can
"Black hairstylists see us, embrace us, and understand us."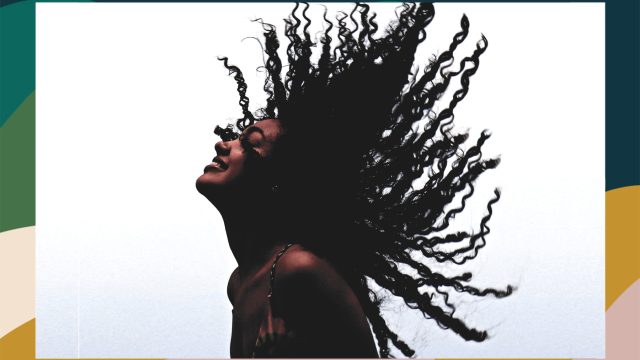 "Inclusivity" is a hot-button topic in the beauty industry, but to some it's just a clickbaity buzzword. Shades of Melanin unpacks some of the many untouched issues that Black women experience in the beauty community.
Walking through the doors of my African hair braiding salon always gives me the same warm feeling I get whenever I visit old school friends. No matter how long it's been, I know I'll be welcomed with open arms. At the salon, the stylists greet me with breezy grins and ask how I'm doing before we even mention hair. As I settle into the chair, still catching them up on life, I have no hesitations when I slide my headscarf off to reveal my badly done twists to a salon full of people, and I'm not met with strange looks as I pull out bags full of Yaki hair bought from the beauty supply store. Here, I and many Black women can exist without eyes of judgment—and this is the inherent value of Black hair salons. They see us, embrace us, and understand us.
Black hair is constantly under a watchful eye, on the receiving end of silent criticism it doesn't deserve. It's still deemed by many workplaces as "unprofessional," as the CROWN Act (dedicated to destigmatizing natural Black hair in the workplace) is still awaiting approval from the Senate. Additionally, Black women are forced to watch styles we were once criticized for, such as box braids and cornrows, deemed trendy when they show up on faces other than our own (I'm looking at you, Ms. Kardashian West). In many ways, our hair can represent so many things: a political statement, an expression of who we are, an ode to our history. When the time comes to get it care, whose hands we place our hair in isn't a decision we take lightly.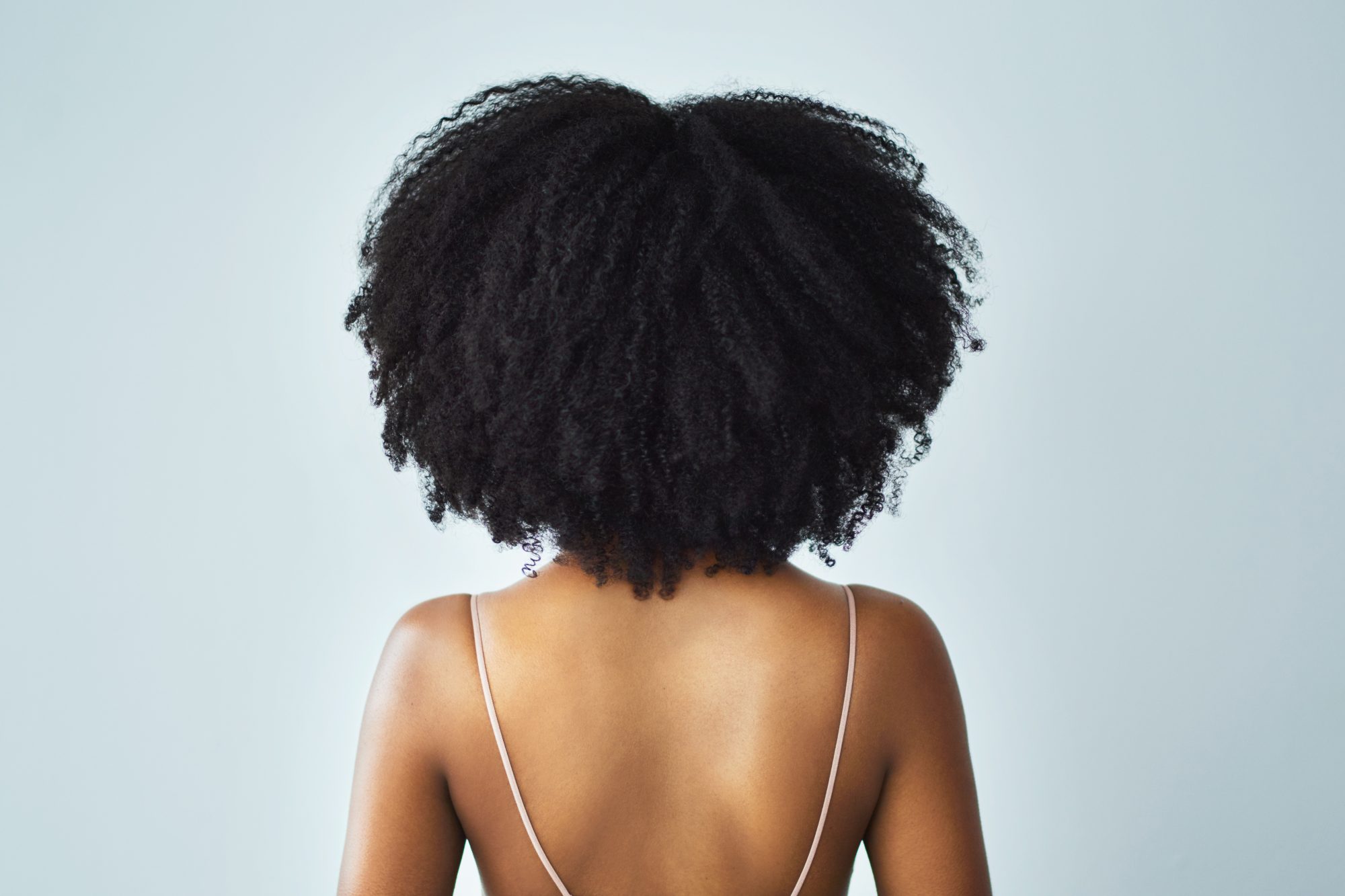 To the women who can confidently strut into their choice of hair salon and assume that stylists have been trained to work on their hair, understand that this is a privilege. Black actresses like Gabrielle Union, Yvette Nicole Brown, and many others have expressed that even on their own Hollywood sets, hairstylists are sometimes inexperienced with managing Black hair. The experiences of the A-listers mirror those of lesser means, where placing trust in someone not trained in Black hair is frightening, can result in embarrassment, and can cause permanent hair damage. Partaking in a bachelorette party trip to Drybar just isn't worth the risk. 
There's also just a vulnerability around Black hair that I don't feel inclined to share with those who don't understand it. In my younger years, I suffered through the constant belittlement for having short and seemingly un-grown hair. The well-known need to trim frizzy hair as a style gets old or re-burn the ends became an uncomfortable spectacle amongst my white peers in college. I even traveled two hours to New York every few weeks in college to get my hair done because I was too uncomfortable to wash my natural hair around my roommates. Back then, I told myself it was easier to do the entire process in one place. However, I now know that I simply didn't feel safe enough in my college environment to exist naturally without fear of ridicule.
I can trace that feeling back to my childhood, when I first had to confront the reality of having natural hair in America. In elementary school, the popular girls who were deemed prettiest by the boys had long, straight hair. I remember spending hours agonizing over why my hair was so different from theirs. The shame I felt around my hair led to experimentation with at-home perms, which resulted in years of chemical damage. I can still remember the searing pain as the perm burned my scalp as I squiggled painfully over the sink but told my mother that it didn't hurt. Eight years later, and after one perm too many, my mother walked me to the Black hair salon eight blocks from my house.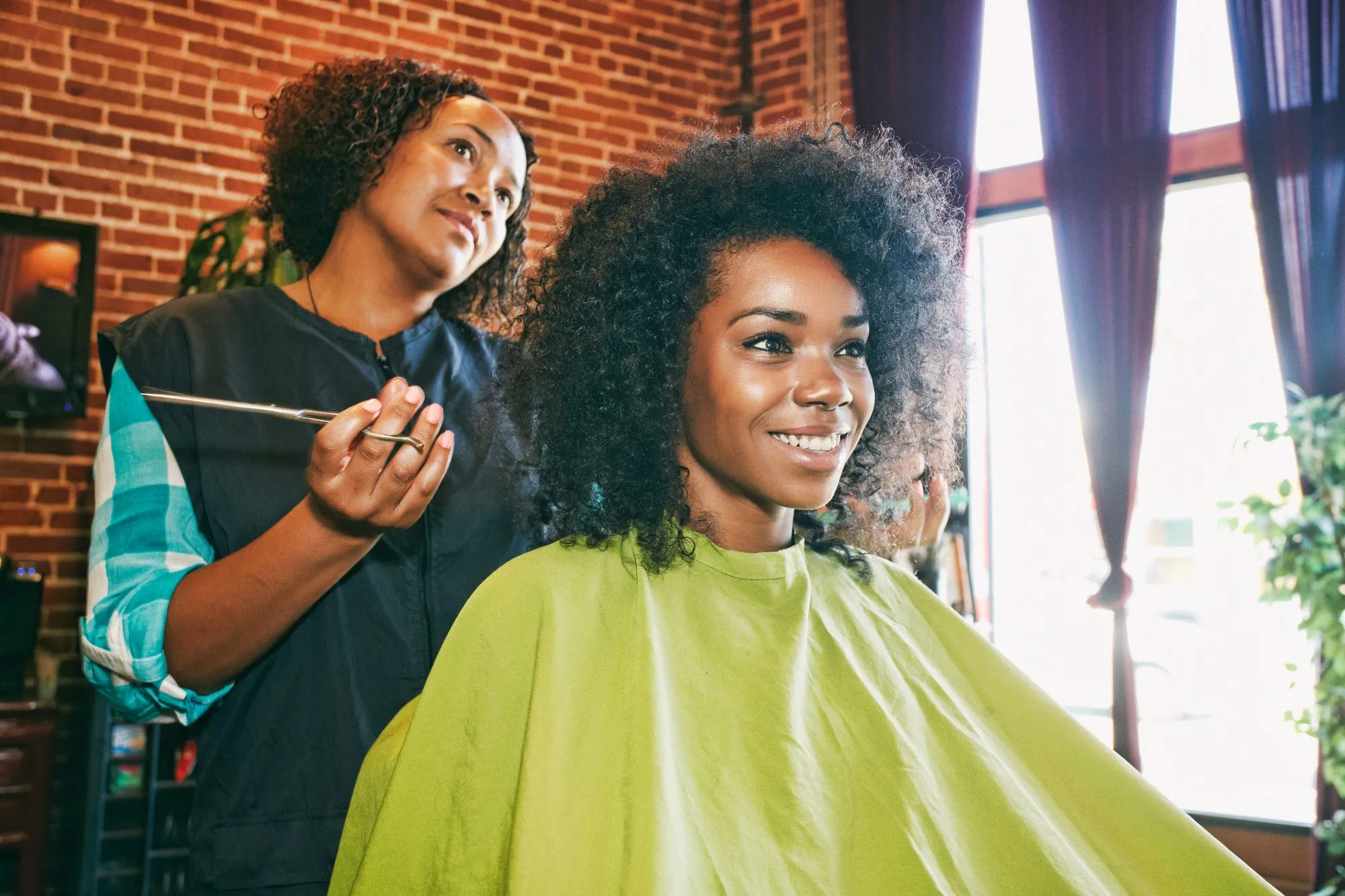 As I hid behind my mother, I quietly observed the older women at the salon who nonchalantly sat under dryers while flipping through magazines as rollers sat tightly atop their heads. Despite not knowing any of these women, something about them felt both deeply familiar and foreign to me. Though they had hair like mine, they weren't hiding or ashamed of their hair. They sat with their Afros and curls, hanging past their shoulders or freshly chopped to the root—all of them exposed and confident. They were stunning. I wanted to be like them. 
As I slowly took off my bonnet, my hairdresser smiled and said, "Don't worry, honey." It was the first affirmation I'd ever had of my natural hair, and it set the precedent of safety I still feel around Black women in hair salons. Over the years, I've gone from perms and braids to wigs and natural hair, and Black hair salons always affirm me in the same way my hairdresser did that first time.
These last few months in quarantine have forced on me a new type of self-reliance to manage my hair. And though I'm now capable of styling my hair, what I miss most about the salon isn't the look of pristinely braided hair. It's the welcoming and safety that I crave. I miss the deft expert's hands dodging in and out of my hair and the nonchalance of showing up with three-week-old plaits and getting the "we've all been there" look. Spaces that cater to Black hair grant me a vulnerability and safe haven from the world that will always be necessary.