What the presence of Black culture at the royal wedding meant to me
Between the Black pastor and the Black choir, it's safe to say that Prince Harry and Meghan Markle's wedding (I mean, the Duke and Duchess of Sussex's wedding) was Blackity black black. And I was ALL the way here for it.
When I first wrote about Harry and Meghan's engagement in November 2017, I received a few tweets and comments from trolls who said "race doesn't matter" and "she's not Black." Heck, I've even witnessed comments from other Black people who have said Meghan, who has a Black mother and a white father, isn't Black enough.
So I'm here to say, again, that yes, she is Black, and yes, this does matter.
First, allow me to address the haters (on both sides). As someone who grew up middle-class in a white suburb and attended schools with mostly white peers, my Blackness has been questioned more times than I can count…and I am visibly Black — not "racially ambiguous" as some have deemed Meghan.
For college, I attended a PWI (predominantly white institution) instead of an HBCU (historically Black college/university). I wear my hair relaxed instead of in its natural state. I live in a mostly white neighborhood in Chicago instead of the more traditionally Black neighborhoods. This doesn't make me any less of a Black woman. Meghan's upbringing and ways of presenting herself don't make her any less of a Black woman either. (Actually, can we collectively just stop already with the so-called barometer of Blackness? We have enough to deal with.)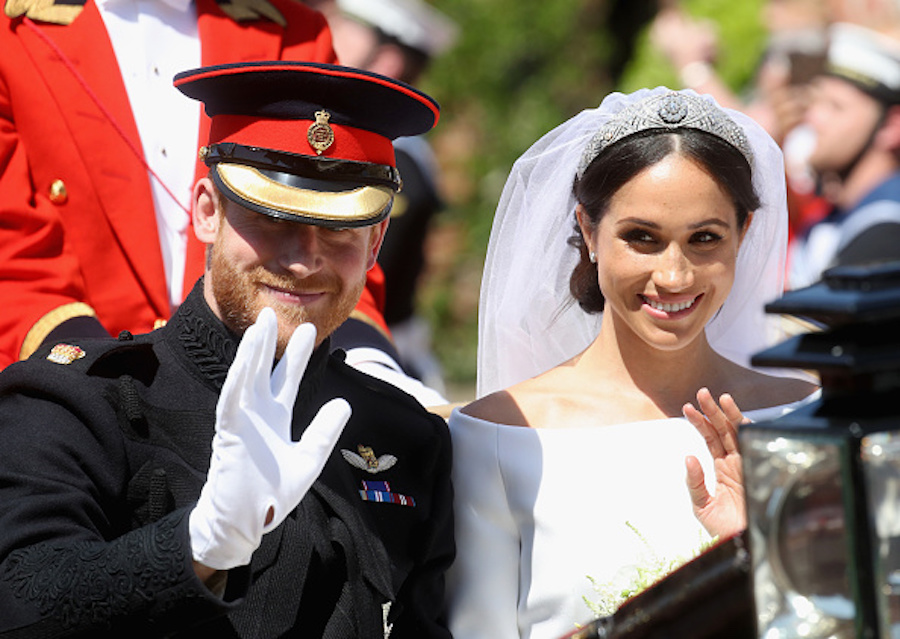 So when I saw the Black Bishop Michael Curry (from Chicago, no less) quote Martin Luther King Jr. and deliver perhaps one of the greatest sermons of ALL TIME — only to be followed by a rousing rendition of "Stand By Me" performed by The Kingdom Choir (a Black gospel choir led by Karen Gibson, a Black woman), I knew we were in for a treat. Rev. Curry and The Kingdom Choir took the entire world to Black church and back.
Words cannot adequately describe the immense joy and pride I felt for my culture in those moments. I cried.
Then 19-year-old Black cellist Sheku Kanneh-Mason (the first Black winner of the BBC Young Musician competition) began brilliantly playing the cello, and my heart simply couldn't take it. There was so much #BlackGirlMagic and #BlackBoyJoy in St. George's Chapel on May 19th. That ceremony was a celebration of Black history, of Black presence, of future Black royalty.
That's why, when I heard ABC describe these moments as "American touches" in their news coverage, I quickly tweeted, "Nah, fam…these were BLACK touches." I bet there were some members of the royal family who never thought they'd live to see the day a Black gospel choir commanded their chapel. You could see shock and confusion in some of the royals' faces when Rev. Curry started preaching. (And, for the record, whenever a Black preacher says he's about to wrap up, please know that he's just getting started.)
The fact that we've never seen anything like this in the royal family is why race matters. Because, until the day we live in a true post-racial society, race will always matter. British royalty just married a divorced Black American woman. That is unprecedented. That is historic. That matters.
For the little Black girls watching around the globe who see themselves in Meghan — who saw themselves in her Black mother, in her dreadlocks, in her nose ring — this matters. And these little girls don't just see themselves in Meghan because she is a princess (I mean, duchess). As I've written before, Meghan is accomplished in her own right as an actor, humanitarian, and writer.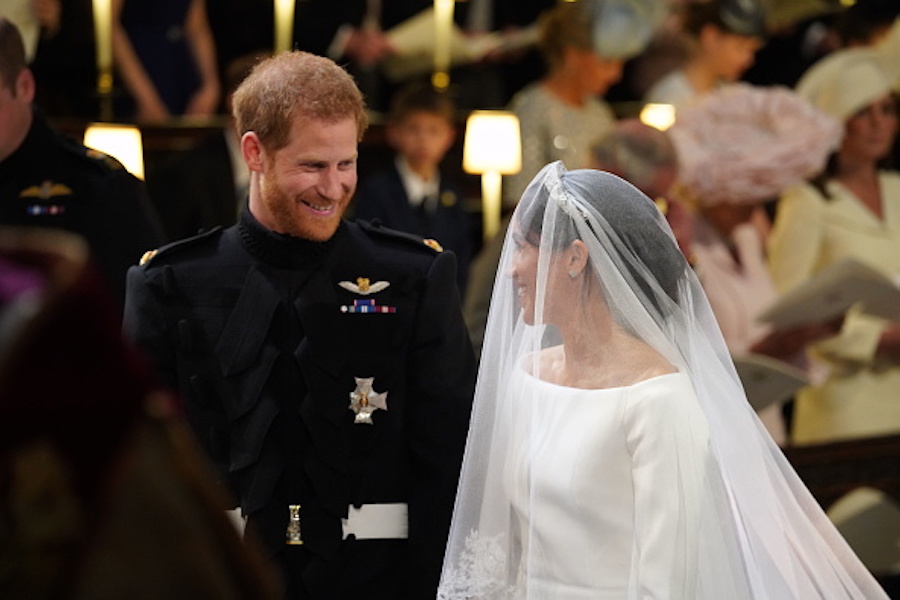 Too often, the world tries to take that away from us. But what happened in England today? The world can't take that.