Black actresses are urging Hollywood to hire stylists who know how to work on black hair and skin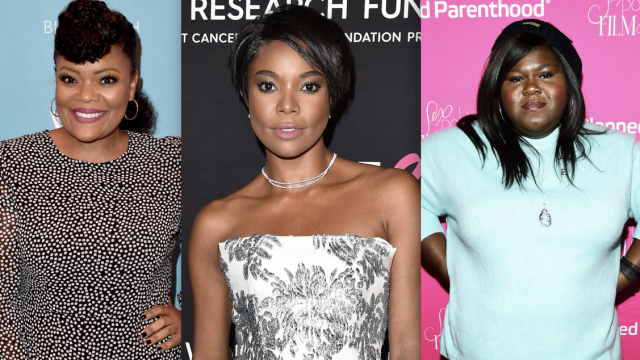 From size inclusivity to diversity in advertising, many industries are recognizing that representation is non-negotiable. However, one major industry is being called out for not taking the same approach in its hiring practices. On March 11th, a number of black actresses took to Twitter to speak out against Hollywood productions that hire stylists who can't cater to the needs of black cast members. Using hashtags such as #actingwhileblack, some of our favorite faces in Hollywood opened up about their struggle working with hair stylists and makeup artists who only know how to meet the needs of white people.
As a woman of color, I know firsthand how it feels to go to an "expert" for hair and makeup only to be disappointed. It's precisely the reason I learned to do my own—it helped me avoid frustration and dollars wasted.  And because—according to the Twitter thread—most union jobs don't allow actresses to bring along stylists who they're comfortable working with, many end up lugging their own wigs, foundations, and other beauty tools to set. While these additional expenses may be tax deductible somewhere down the line, it's still a discriminatory practice that the industry has let slide for way too long.
Actresses Yvette Nicole Brown, Gabrielle Union, and Gabby Sidibe were just a few of the Hollywood actresses who are pleading with Hollywood to hire more black stylists.
According to the tweets, the problem stems from black stylists not being hired for union jobs in Hollywood (period), in addition to many stylists just not having the proper skill set to work on all ethnicities. The #actingwhileblack thread stemmed from Olivia Anakwe calling out the same type of discriminatory practices in the modeling industry.
This goes to show that while we're seeing more inclusivity in mainstream media, there's so much work to be done behind the scenes.