Blac Chyna and Rob Kardashian's baby girl has a dreamy name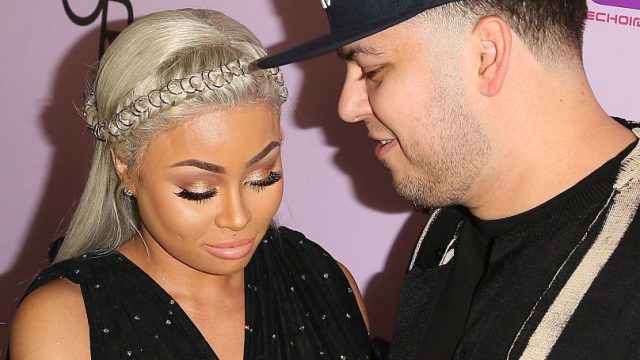 Back in May, one month after they got engaged, Blac Chyna and Rob Kardashian voiced a super exciting announcement to the world: They were expecting a baby! And now? This announcement has reached its equally exciting resolution because Blac Chyna gave birth earlier today, to a Kardashian kid with a name that's straight out of a dream.
A mere two hours ago, E! News confirmed that Rob and Blac Chyna welcomed their first child into the world at 9:18 a.m. PT. Weighing 7 pounds and 5 ounces, Blac Chyna gave birth via c-section at Los Angeles' Cedars-Sinai Medical Center and the couple decided to name their baby girl…
Dream!
https://www.instagram.com/p/BMHmLzMBGCQ
And as for the little girl's middle name? It's Renee. Though her name does not start with a klassic K, we have a feeling that the Kardashian klan is currently buzzing with excitement over Dream Renee. Especially considering that, according to NY Daily News, Blac Chyna originally had a due date of November 16th (as she revealed on Snapchat).
[tempo-video id="5205241390001″ account="4607804089001″]
With all this thrilling news before us, we wish nothing but the best for Blac Chyna, Rob, and baby Dream. We hope they are happy, healthy, and that they have "A Dream Is a Wish Your Heart Makes" playing wherever they go.
https://www.instagram.com/p/BMkyDfwA2MY
Ultimately, sweet dreams are truly made of this.