Blac Chyna does NOT have time for her pregnancy body shamers
Mom-to-be (and Kardashian-to-be) Blac Chyna recently told haters on Instagram to take several seats when they criticized her pregnant body. The drama went down on The Celebritea's Instagram account, which featured a photo of Chyna and her baby bump in a tie-dyed jumpsuit. Commenters viciously jumped on the photo, with insults ranging from slut-shaming to tearing down her appearance and clothing.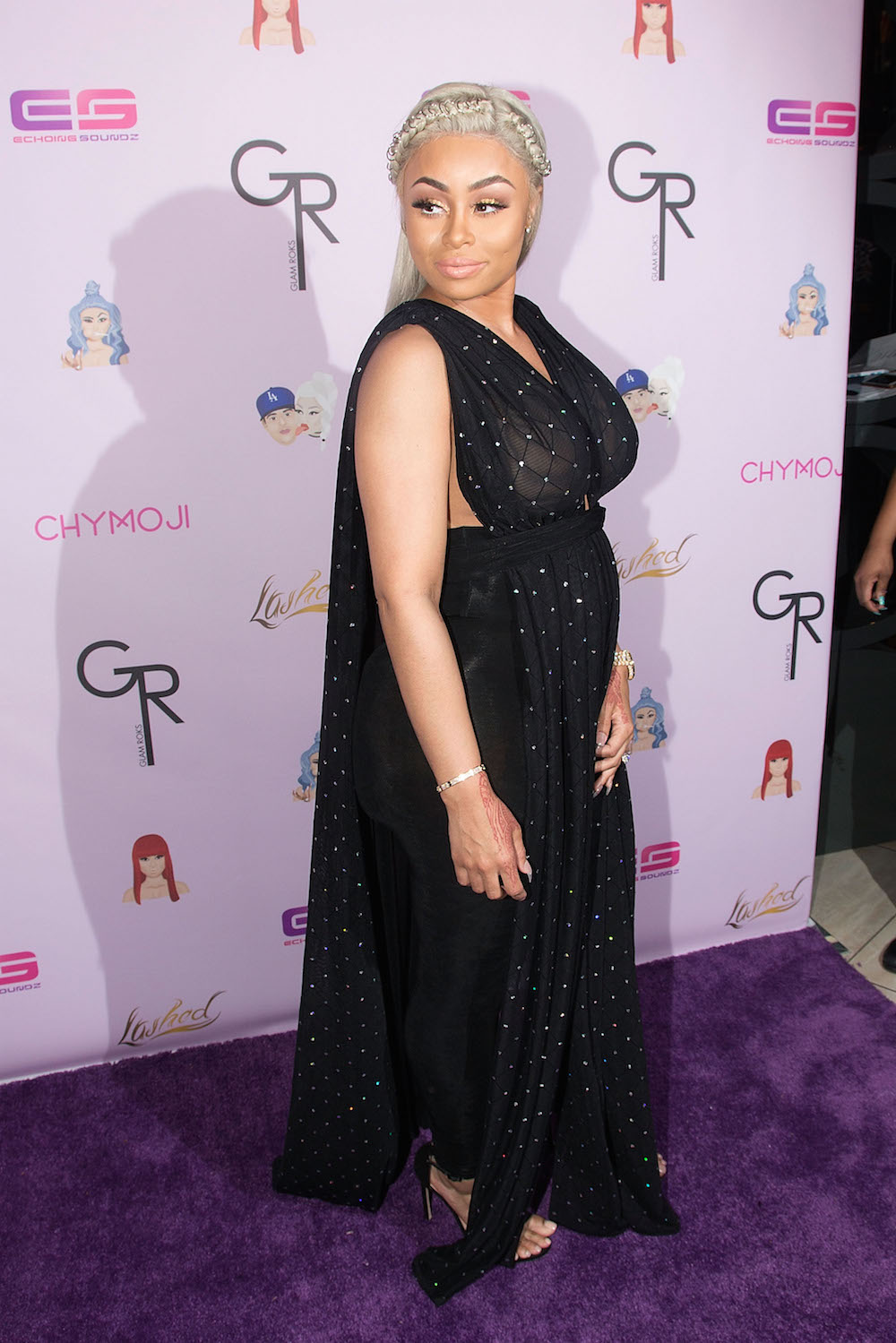 According to E!, Chyna refused to let the cruel commenters get away with it and responded on the post. "To all you people out there with negative comments and insecure words (obviously because you have nothing else to do but criticize the next), I AM HAVING A BABY! Exactly what do you expect to see?!," she wrote. "If I walked out in makeup and heels everyday to be beautiful to your means I WOULD BE MISERABLE AND UNHAPPY which are two vibes I refuse to transfer to my little one. If I comment on ya'll pics and go in on them tired ass weaves or unblended contours i'll be wrong, right? It'll be tragic! So stop playing and Put Some Respeck on My Name."
Earlier this month, Chyna and Rob Kardashian revealed they had a little Kardashian on the way, after announcing their engagement about a month ago. Chyna's future sister-in-law, Kim Kardashian, recently told People that her family was looking forward to the new baby. "Everyone is doing really great. Everyone is super excited," she said.
Props to Blac Chyna for not letting her haters get her down!