Blac Chyna posted a throwback pic from when she was 17, and it barely looks like her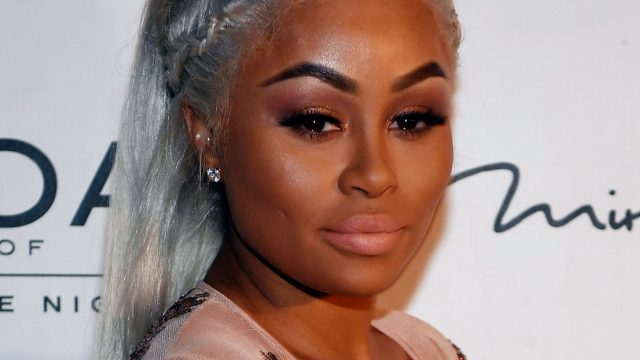 Model and super cute new mom Blac Chyna just posted a throwback picture of herself from her teen years, and she's changed so much! It is so cool to see how far she has come style wise, even though we totally love teenage Chyna's look! When this picture was taken it was 2006, she lived in D.C., and went by Angela Renée White.
First of all, she looks straight-up adorable!
https://www.instagram.com/p/BQWijhal9rk
She sitting backwards on a white chair with a with a palm tree and ocean background. She's wearing an olive green long sleeve, plain blue jeans, and a wooden beaded necklace. She's also rocking long blonde locks, and beautiful natural makeup. We really love everything about this picture! It's definitely a throwback look and pose, but it's seriously so adorable.
For comparison, here is a more recent picture of Chyna!
https://www.instagram.com/p/BQQ8QXchex5
Here she is rocking a classy up-do, red lips, and an awesome white romper with a gold belt! It's slightly more glam and sophisticated than her older picture, but we can still totally see the adorable teenage girl in this picture!
It is cool to see how far someone can come style wise in ten years! It totally makes sense that there would be a transformation from un-famous teen to famous 20-something, but it is still cool to see!
Chyna has been through a lot in the last couple months. She recently left her ex-husband Rob Kardashian, and took their baby Dream when she moved out. It was a widely documented on social media, and seems like it was a huge ordeal. We're glad that she is doing better and having fun on social media!