So Blac Chyna may ask her bff to live with her after the baby is born instead of Rob Kardashian, and we get it
Even though Blac Chyna and Rob Kardashian are expecting a baby together, their relationship has had its fair share of ups and downs. Kardashian credits his fiancé for getting him through some hard times, but it appears that he's still having trouble — and it's coming to a head.
Last month Chyna couldn't get ahold of Kardashian for several days after they had a fight, and People let us know that Chyna is now worried that she might not be able to depend on him as a responsible father to their child.
Currently roomies with her BFF Paige and considering having Kardashian move back in, Chyna released this statement:
"The reality of Paige moving out and Rob moving in is really getting to me. I can always rely on Paige and I know sometimes I cannot rely on Rob. What if Rob moves in, nothing changes and he goes back to his old habits?"
That's a legit concern. And after their most recent fight on the latest episode of Rob and Chyna (if you missed it, fries were dropped and yelling ensued), Rob seems pretty rattled as well.
"There's definitely a lot of frustration between Chyna and I, and there's definitely other frustrations have been building up. It's pretty clear that Chyna doesn't support me."
Given the situation, the silver lining is that Chyna has a reliable female friend to support her in this time of need. It's hugely important to have friends who you can call if things ever do take a turn for the worse, and seems like Chyna has definitely found a keeper in Paige.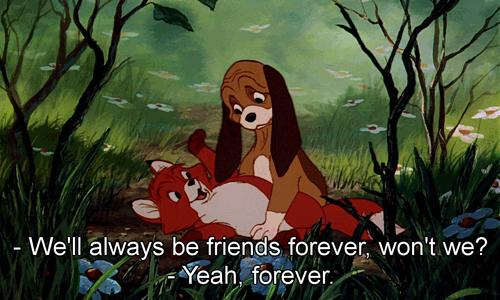 While Chyna tries to figure things out with Kardashian, Paige has agreed not to move out just yet. This will give Chyna the space she needs to decide on the fate of her relationship while also feeling like she'll have the necessary support she needs should the baby come before her romantic life is figured out.
This is officially making us want to call our besties and tell them we love them dearly!