Björk performed with the most amazingly beautiful masks and we're completely entranced
Björk is honestly one of the most creative artists out today. She just rocked the house at Iceland Airwaves 2016, and sported some of the most extraordinary masks we've ever seen. Being that Björk is all about taking risks and letting her environment inspire her, we didn't expect anything less from the queen.
The singer-songwriter is known for being far ahead of her time. And although it's no secret that she's über talented, her humbleness makes us love her that much more. Take a look at some of our favorite pictures from her music fest performance, and prepare to be blown away by her eccentricity.
Seriously…she's the flyest.
We're totally not sure how the Icelandic goddess performed in such an elaborate mask, but she looks amazing!
How much more glamorous can she get?
And we can totally see this mask on an art display!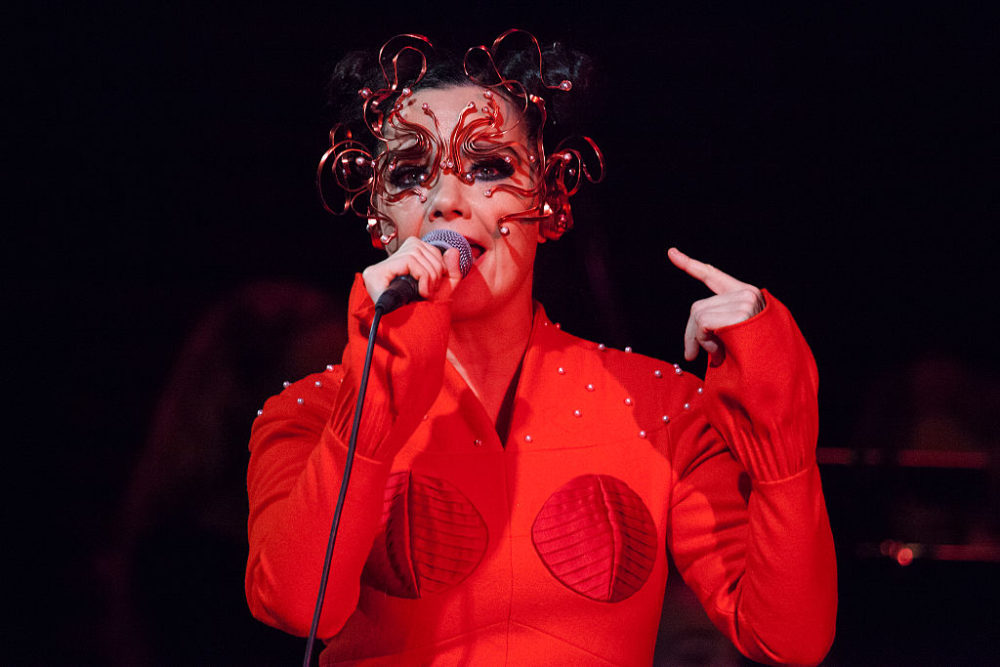 Björk is all about being herself and embracing her abnormalities, and we think that's so inspiring. In a time where social media forces young people to fit inside a certain mold, having a cool artist who thrives off of individuality to look up to is nice!
Björk is definitely a trendsetter. And all we really need to know now is, where can we get a hold of those masks?