Bite Beauty's zodiac-inspired collection is here, but you'll have to wait for your sign to get a lipstick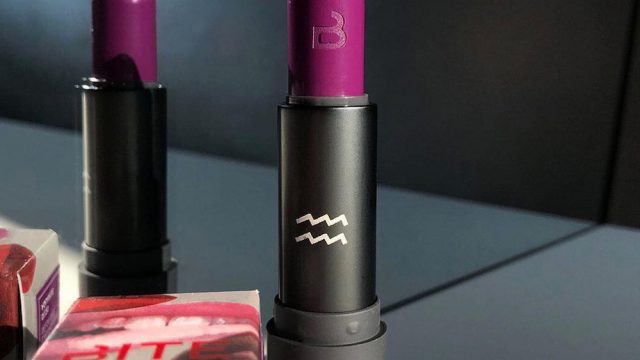 Lipstick lovers, you're in luck because Bite Beauty has released a brand new astrology-themed collection, and it's destined to be just as gorgeous as all its other lipsticks. The limited-edition Astrology by Bite Amuse Bouche Lipstick collection is being released bit by bit, meaning that as of right now, only the Aquarius lipstick shade was released. Sadly, it's currently out of stock on Sephora.
This bold, creamy berry lip color was created especially for Aquarians. Known for their originality, independence, and love of social events, this pearlized twist on a classic berry shade captures this sign's inventive spirit.
A bright, modern berry shade is just the shade for the sign of innovators and leaders — creative, fearless Aquarians. Every month, a new shade corresponding to the Zodiac will be released. The Bite Beauty Astrology by Bite Limited-Edition Amuse Bouche Lipstick in Aquarius was available for $26, so we're crossing our fingers it's the same price for each astrology sign.
https://www.instagram.com/p/BeN_dmvD3fA
Keep your eyes peeled on Sephora's site in case the Aquarius shade restocks.
https://www.instagram.com/p/BeMUTDhjckf
We can't wait to see what other shades are in store for each sign.
https://www.instagram.com/p/BeOVSsLjK3q
It's an absolute stand out and seeing as this is Bite Beauty we're talking about, the formula is going to be just as luxe as the shades themselves.