This brand of biscuit was recalled because of listeria, and here's what you need to know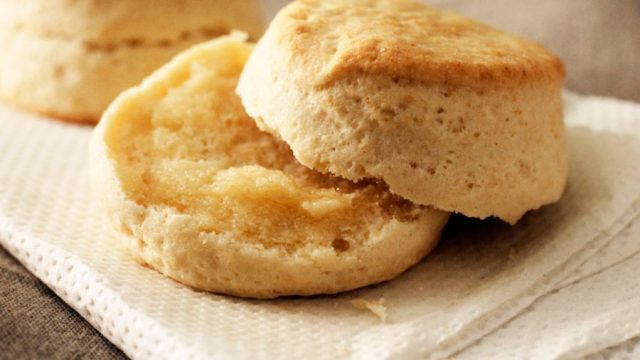 Before you eat breakfast today, you might want to make sure it isn't from the biscuit brand that has recalled products due to listeria. As of January 2nd, T. Marzetti recalled 23 different types of their frozen biscuits. The company voluntarily did so after finding their products may be contaminated with Listeria monocytogenes.
Listeria monocytogenes is an organism that can cause miscarriages and stillbirths in pregnant women. It can also lead to death in young children, the elderly, and those with compromised or weakened immune systems.
According to the Los Angeles Times, the products in question were distributed in Alabama, California, Florida, Georgia, Indiana, Kentucky, Louisiana, North Carolina, Pennsylvania, South Carolina, Tennessee, Texas, and Virginia.
The 23 products affected by the recall are all frozen 12- or 20-count biscuit packs. The following T. Marzetti biscuit products are being recalled:
Southern Home Old Fashioned Buttermilk Style Biscuits, Marshall's and Shur Fine Old Fashioned Southern Style Biscuits, Shur Fine Old Fashioned Buttermilk Biscuits, Valu Time, Food Club, SE Grocers, Lowes Foods, Laura Lynn, and Southern Home Southern Style Biscuits; Valu Time Buttermilk Style Biscuits, Food Lion Homestyle Buttermilk Biscuits, Food Club, SE Grocers, Piggly Wiggly, Lowes Foods, Premium Pick 5, Morning Fresh Farms, Laura Lynn, and Southern Home Buttermilk Biscuits, and Piggly Wiggly Homestyle Biscuits.
According to the CDC, listeria mostly affects dairy products and some raw vegetables, like celery and sprouts. Cooking foods that may be affected with the organism can reduce the risk of sickness, but is not proven to completely eliminate infection risk.
To prevent sickness, refrain from eating the above mentioned products and return them to the place of purchase for a full refund.