Here's what could happen to birth control access (and it's pretty scary)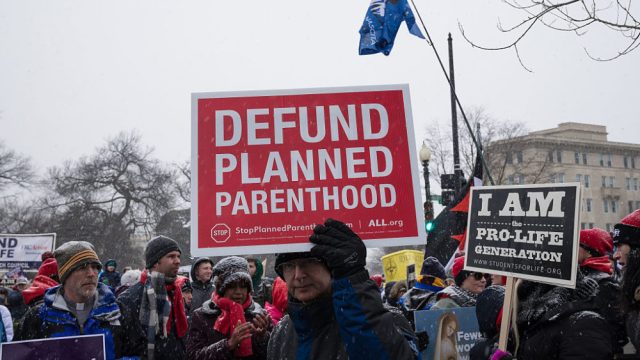 Everyone is still pretty much on edge when thinking about what's to come in a Trump presidency. During his campaign, the president-elect made quite a few promises to get rid of programs that have helped to keep many Americans in good health — cutting affordable access to birth control being one of them. And with his track record of disrespect towards women, keeping his word to defund Planned Parenthood seems almost guaranteed.
But, what does it mean to "defund" Planned Parenthood, exactly? Well, there's this thing called "Title X" funding that gives Americans with Medicaid access to Planned Parenthood and other social programs. Defunding these programs would strip away Title X funding, leaving up to 27% of U.S. women without access to contraceptive services.
Read that again: more than 1 in 4 women could be left without birth control access.
Let's just say that millions of Americans would lose affordable access to family planning services and reproductive health care — i.e. STD testing and birth control.
Title X funding plays a huge role in making sure that women have safe access to reproductive services.
And while the grant does not fund abortions, it is significant in helping women prevent unwanted pregnancies.
But, this isn't just a state-side issue. Title X also helps Planned Parenthood offer the same affordable services and care to women in 491 U.S. countries.
So what does this mean? Millions of women, both in the US and abroad, could lose access to birth control, reproductive wellness, cancer screening, and pregnancy care, even if they want nothing to do with an abortion.
Moreover, women who want a safe abortion may need to travel hundreds of miles, accruing expenses many can't afford. And of course, as we are already seeing, lack of access to legal, safe abortion has devastating results.
It's pretty clear to us that defunding Planned Parenthood poses a great threat to the lives of many women around the globe. It's up to all of us now to continue spreading awareness, protesting, and funding Planned Parenthood to ensure that women's lives are not at stake.