These Birkenstock sandals are 1/3 as cheap as the OGs and are just as cute
I'm always a little hesitant to jump on fashion trends because I can never justify spending over $50 on a piece that I might only want to wear for one season, so when the classic Birkenstock sandals became every It Girl's go-to piece years ago, I didn't buy a pair. They looked super comfy and they're definitely my style, but each pair cost over $100—making me certain that my regular flip flops would do for the moment.
That summer breezed by quickly, but the following summer was also reigned by Birkenstock, as was the following. I'm stubbornly indecisive, though, so I still stayed away from them. It wasn't until I went on a trip with my best friend that the switch flipped for me; she had a pair of the Birkenstock Essentials Arizona Slide Sandals, and they only cost $44.95.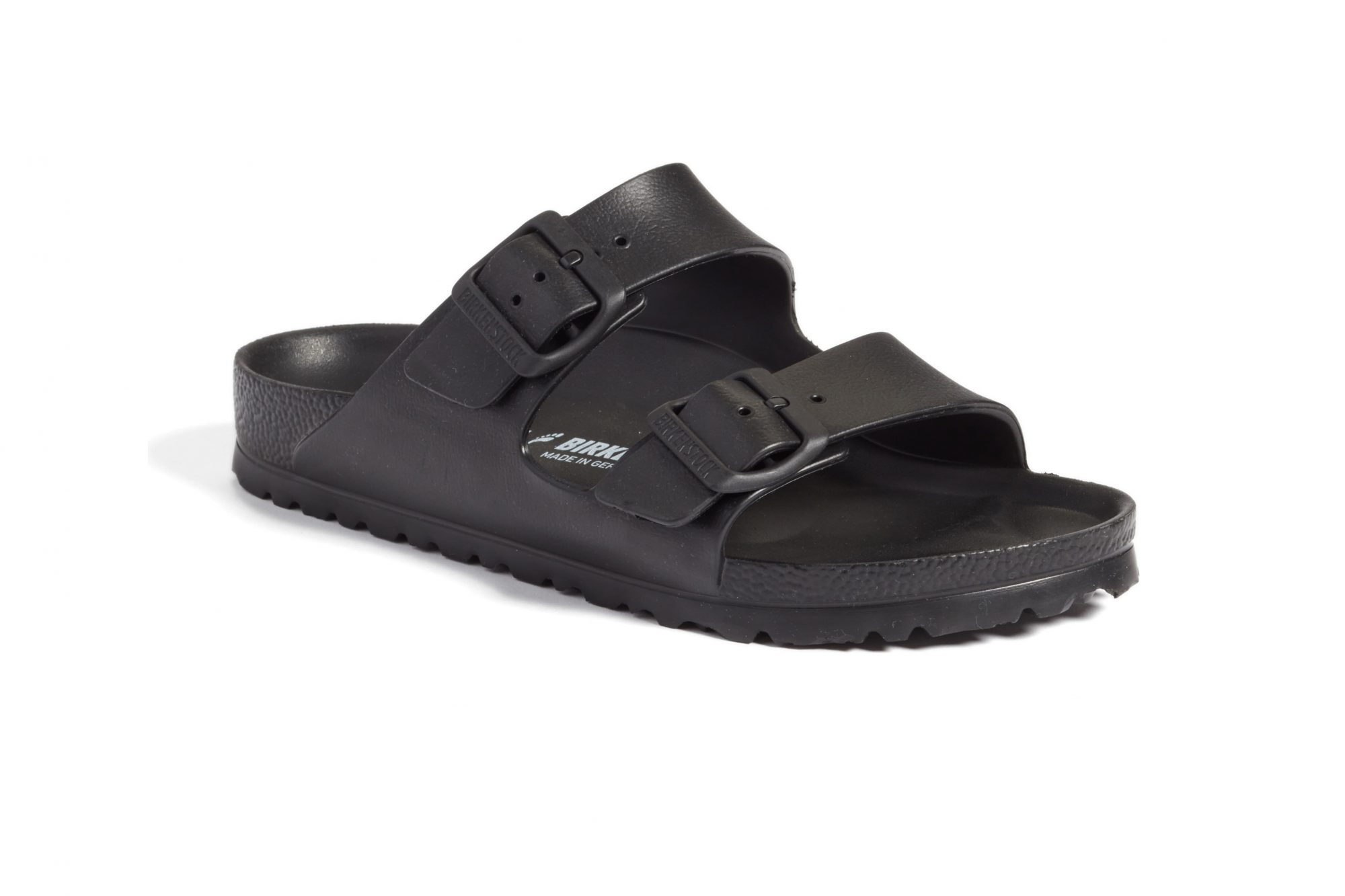 $44.95
Shop it
Available at Nordstrom
My friend had a black pair and wore them every day of our month-long trip, sporting them in the rain, in the sun, in the mud, on her motorbike, etc. I was shook—now I needed them for my adventures, too. At such a great price, how could I say no? The reason they're a lot cheaper than the original design is because they're made entirely of rubber instead of the OG combo of cork and suede or leather. This also makes them a lot more lightweight, so they're perfect for stuffing in your carry-on or backpack.
Obviously, I stole the shoes from my friend several times throughout the trip (what kind of a BFF would I be if I didn't?) and was so impressed by how comfortable they were. They come with a contoured footbed that provides a ton of arch support (so if you're on your feet all day, you won't get as tired), and the adjustable straps allow you to decide how snug you want them to fit. Also, since they're made of rubber, they're incredibly easy to wash—mud never stands a chance!
As soon as I got back from that trip, I bought a black pair for myself, and I'm so glad I did. I wear them every spring and summer, and people always compliment them.The Birkenstock Essentials Arizona Slide Sandals come in black, white, pink, blue, silver, and yellow, so there's a color-choice for everyone. At less than $50 for a pair of shoes you'll probably wear every day, it's a major steal.