Birdy Grey's founder talks to us about launching a $99 bridesmaid dress brand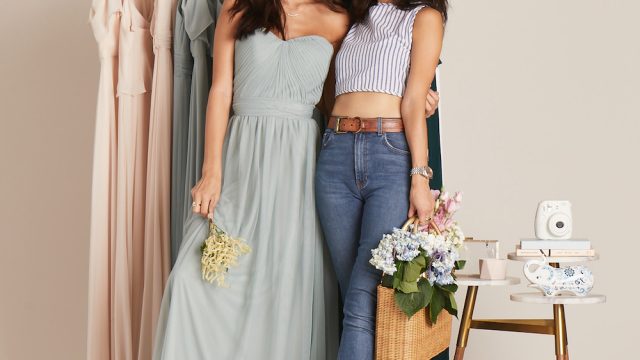 If you've ever been a bridesmaid, chances are you've had the unfortunate experience of spending money on a bridesmaid dress never to wear it again. Whether it has a silhouette too garish for your usual style or a color likened to rat vomit, it's understandable if you disagree with the gown chosen by the bride. Of course, you want to be a good friend and bridesmaid, so you wear the dress and smile through all the photos. But after the wedding? Your nemesis bridesmaid dress meets a fateful demise (or gets shoved in the back of your closet and forgotten about until you move out of your apartment).
Birdy Grey wants to change that. The LA-based brand, started in 2017, gives bridesmaids the option of a buying a cute gown without having to go through the trouble of scheduling a bridal salon appointment. You can simply order the dress online. The best part? Every dress is $99.
Birdy Grey founder Grace Lee has been a bridesmaid six times, so she personally understands the stress of having to spend hard-earned money on a bridesmaid dress. That's why Birdy Grey offers a slew of options—14 different styles in 13 shade families—all stylish enough to warrant a second wearing. However, if you don't want to wear it again, you can send your dress back, and Birdy Grey will donate it to The Princess Project in your name.
We talked to Lee about her inspiration to launch Birdy Grey and how she uses customer feedback to expand its line.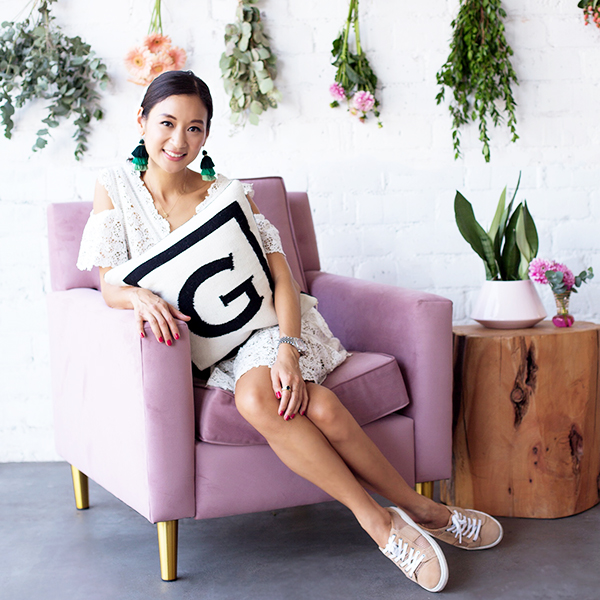 HelloGiggles: How did you decide to start Birdy Grey?
Grace Lee: It happened organically because I was in so many weddings, and I'd be like, "Why are these dresses so expensive when they aren't great quality?" Even the high-end designer bridesmaid dresses weren't. The cost per wear is so ridiculous, first of all. You literally wear it once. Why should you drop more than 100 dollars on a dress, let alone the average dress? And this is including David's Bridal, low to high.
Can you talk about the $99 price point?
GL: With $99, you can still get a quality dress. You don't want the lining to go like half-way down the dress, you need it to go to the floor, and you need good fabric and good design. We said, "Let's only put out designs that we can reasonably sell, while staying healthy as a business, for $99." And we were able to come up with some really pretty designs and styles.
HG: You just launched two new colors in emerald and sage? How do you decide the colors?
GL: It's a really weird time to launch a collection in general because we are right in the thick of wedding season. And, just for some context, fall has now beaten summer and spring as the most popular time to get married. So, it's a really odd time to drop a collection, but many customers have been asking for sage from the minute we launched. We ended up developing the shade as a response to customer feedback, and we're doing the same thing with dusty blue, which will come out early next year. I didn't have that feedback when I first started, and now we do, so we want to tweak and customize and give people what they want.
HG: Do you still have some of your bridesmaid dresses?
GL: These dresses were so expensive, I didn't want to throw them out. They hung in my closet next to my Halloween costumes that I never wore again. But, I actually moved from New York five years ago and I purged four of them then. When I left, I absolutely needed every hanger. I kind of wish I'd kept them, now that I have a bridesmaid dress company.