No Joke—These Meghan Markle-Approved Shoes Are The Comfiest I've Ever Worn
I've never walked on actual clouds, but I imagine it feels like walking in Birdies.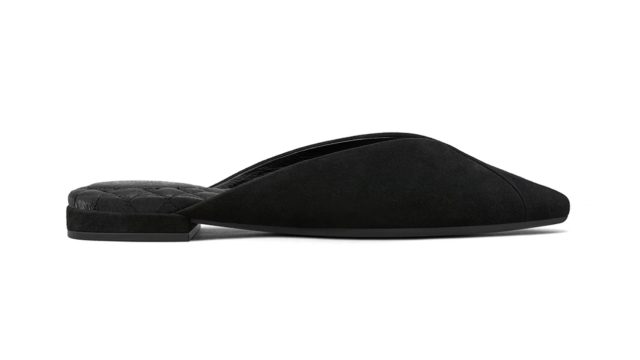 How does one begin to describe perfection? According to the Merriam-Webster dictionary, perfection is the state of being saintly, an exemplification of supreme excellence, and the freedom of fault or defect—all things that describe what it feels like to wear Birdies shoes. The brand is the ideal intersection of style and comfort, with fashion-forward styles that use seven (yes, seven) layers of cushioning that make them feel like soft, sturdy slippers. Before trying them out myself, I had seen pictures of Meghan Markle wearing them and thought they looked cute and elegant, but it wasn't until I slipped Birdies' the Swan slides myself that I understood the hype.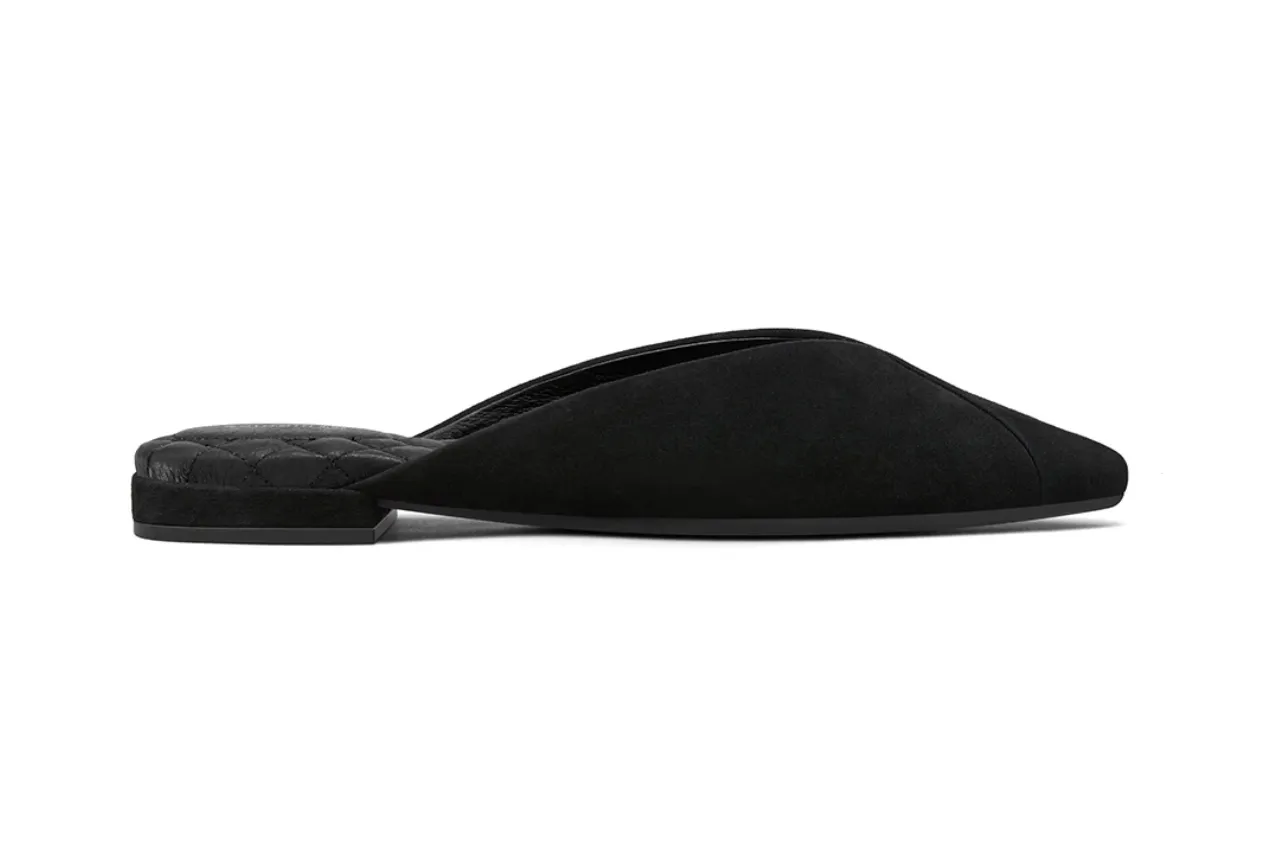 Birdies The Swan Slides
$$120
Shop it
Birdies
As a self-proclaimed "lazy girl," I love slide-on shoes, so that was the first obvious appeal. Secondly, the sleek style of this pointed-toe slide caught my attention, as I'm on a slow quest to create an effortlessly chic capsule wardrobe. (**Raises a flute of champagne to Audrey Hepburn.**) If I'm being honest, though, I only expected to like these shoes—but I instantly loved them as I tried them on in front of my living room mirror. They. Are. So. Comfy.
According to Birdies, every shoe features soft quilted satin, dual-layer high-density memory foam, shock absorption, plus arch and heel support. I'd even say that the Swan slides are comfier than my favorite pair of slippers, that's how good they are. In case you're interested, they come in three solid colors (black, gold, and silver) and three patterns (zebra, cheetah, and sangria color-block), and are available in sizes 5-12.
Shoes that feel like slippers? Sign me right up. I'm already eyeing the Starling loafers in cognac for my fall wardrobe, and obviously, I need to have the fancy Songbird slippers to pair with my Old-Hollywood-rich-widow-robe to luxuriously lounge in while I wait for this godforsaken pandemic to end. While I impatiently wait for my new shoes to arrive, you can catch me wearing the Swan slides 24/7—TBH I'll probably wear them in my casket, too.