This is the show you should binge-watch over Labor Day weekend, based on your Myers-Briggs personality type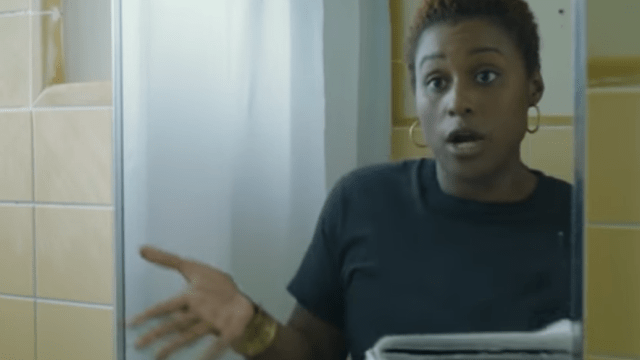 While many people look at Labor Day as the end of the summer season and thus the perfect time for one last celebration, you on the other hand may see it as a day of relaxation. Sure, it's a great long weekend to take a last-minute getaway, but if your social meter is running on low, Labor Day is a great excuse to stay in and binge-watch your favorite show. Or that show that everyone has been talking about that you finally want to check out. But wait, with so many shows streaming, how do you find the right one? That's where your Myers-Briggs personality type comes into play.
Maybe you're more of a methodical House of Cards person, love the humor of Bob's Burgers, or appreciate the drama of Queen Sugar. Some shows have a ton of seasons and long episodes, so it's more of a time commitment (talking to you, Game of Thrones), but it's absolutely possible to binge-watch some shows in a single weekend and still have free time.
ESTJ: you know what you want
You're pretty methodical, but we bet even you will have a hard time determining did he or didn't he on Netflix's The Staircase.
ISTJ: you get the job done, stat
Even if superheroes really aren't your thing, you'll probably appreciate the characters and storyline of Black Lightning, which returns for its second season on the CW in early October.
ESFJ: you're probably the most detail-oriented person you, or anyone, knows
FX's Atlanta has to be one of the smartest shows on air right now. Season 3 is coming in 2019, so take this time to catch up on the crazy plot lines, realistic struggles of being broke, commercials within a commercial, and interesting characters from the first two seasons.
ISFJ: you're creative and love details
Big Little Lies focuses on the secrets of the women in a seemingly perfect town, but if you love the beauty of scenery, you'll also view the Monterey, California backdrop as its own character.
ESTP: you love the idea of more is more
You're probably tired of hearing everyone say "winter is coming." Well, time to drink the Game of Thrones Kool-Aid and become completely obsessed with the cast of characters. You've got seven seasons to catch up on, so get started.
ISTP: practicality is your name
Practicality is great, but you also appreciate a bit of spice, so the Bordelon family of Queen Sugar is sure to keep you on your toes with tons of family drama.
ESFP: mood: cheerful
You love a good laugh, so tune into Bob's Burgers. A show about a father's burger shop might sound boring, but this isn't your ordinary family. Tina loves butts, Louise has a dark sense of humor, and Eugene is just…Eugene.
ISFP: you appreciate spontaneity
https://www.instagram.com/p/BjDoVoxH4BK
A finale that makes you say, "What, seriously?!" is exactly what we got with The Handmaid's Tale. Binge Season 2 and then take a beach break to cool yourself down before Season 3 next year.
ENTJ: you keep it simple but thorough
At its core, Showtime's The Affair is about—you guessed it—an affair. But the impact for all parties involved is anything but simple, and the viewer gets to see stories through the different characters' lenses.
INTJ: you're a perfectionist, but a bit of a mess at times
Life is full of ups and downs, and the women of Insecure are probably the most well-rounded characters on television. They're smart, strong, vulnerable, and full of bad decisions.
ENFJ: you have the biggest imagination
Almost every episode of Black Mirror will have you saying WTF or Can that really happen in real life? Each hourlong show will range from funny to endearing to downright frightening.
INFJ: you're prepared, at all times
With Robin Wright taking over the presidency in House of Cards' final season on November 2nd, this weekend is your change to catch up on the political drama.
ENTP: you don't follow the trends, you set them
Reboots can feel stale, but Queer Eye is a makeover show that's about so much more than a new wardrobe. The show is full of kindhearted, tender moments, and it's sure to make even the most stoic tear up.
INTP: you've never met a problem you couldn't solve
Luke Cage is the hero Harlem needs, and you'll appreciate watching him catch the bad guys (and look scrumptious while doing it).
ENFP: you're admired for your hustler's spirit
Million Pound Menu is Chopped meets Shark Tank. You'll love rooting for your favorite chef and restaurants and hoping they make it in the competitive world of hospitality.
INFP: you're proudly sentimental
You love a good throwback, so it's time you caught up on Stranger Things, which takes place in the awesome '80s. The characters' wardrobes will seriously have you reminiscing and maybe even inspire some new outfit choices.