Bindi Irwin plans to honor her father at her wedding in the most precious way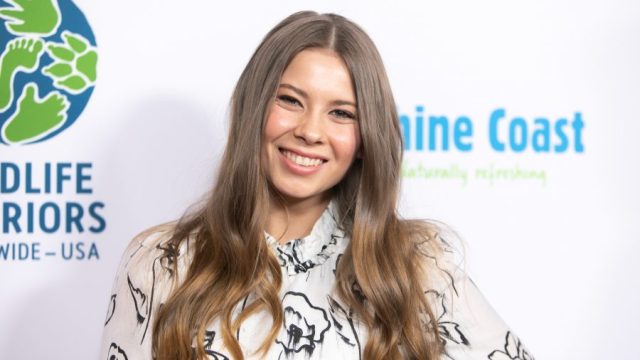 Bindi Irwin may be currently knee-deep in wedding planning, but that doesn't mean she's forgotten to include her late father in her plans. After saying yes to the dress, the 21-year-old also shared how she'll honor her dad's memory on her special day.
In addition to exchanging "I do"s at her family's Australia Zoo (which is also where she and fiancé Chandler Powell got engaged), Irwin also revealed that she tapped her brother, Robert, to walk her down the aisle. According to her, it's what her dad would have wanted.
Speaking to E! News, the bride-to-be explained the significance of including late loved ones in important milestones.
"It's so important to include the people that can't be there with you," she shared. "So on the day [of the wedding], I know that Robert [Irwin] is absolutely gonna walk me down the aisle and I think that's what would make dad happiest."
Bindi also previously shared how she envisions her big day. She wants the memory of her dad to be woven throughout the ceremony and the reception so everyone can still feel his presence.
"I really wanted Dad to be a big part of the day, so I'm excited to be able to incorporate him throughout the ceremony and the reception, and I think it's going to be really special because I feel like his spirit lives on in us, she told Us Weekly on September 27th. "It's going to be a celebration of family and friends, our wildlife, and I think that night, it'll be about our lives together and the joining of families. It's going to be beautiful.
Congratulations to the couple! We're sure the wedding will be nothing short of amazing.