This razor brand showed pubic hair in an ad for the first time ever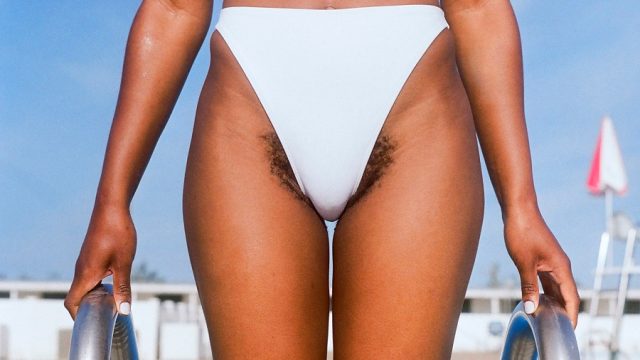 Pubic hair—we all have it. Even so, women are often shamed for showing it. Recently, a long overdue movement has sparked, encouraging women to embrace their natural body hair—more specifically leg and armpit hair. This week, for instance, Halsey showed off her armpit hair on the cover of Rolling Stone. Pubic hair, however, is often still considered taboo. But one razor brand, Billie, is challenging this stigma in a massive way. The brand showed pubic hair in its new ad, marking the first time it's appeared in any advertisement, ever.
Billie is a "female-first body brand" that offers shaving and body care products through an affordable subscription model, without the pink tax. On June 24th, Billie launched its "Red White and You Do You" campaign, encouraging women to shave (or not shave) to the extent they feel comfortable this summer.
"The 4th unofficially kicks off summer. So this summer, you do you. Let your hair down, maybe even out…we hope you'll enjoy the breeze," Billie says in the ad video caption on YouTube.
It may seem ironic that a razor brand is showing pubic hair in its ads, but that's exactly the point. Billie hopes to promote shaving as a choice, not an expectation.
"Shaving is a personal choice, and no one should be telling women what to do with their hair," cofounder Georgina Gooley told Glamour. "The fact is, we all have body hair. Some of us choose to remove it, and some of us choose to wear it proudly—and either way, we shouldn't have to apologize for our choice."
That's Billie's main point: Do whatever you want with your own body.
Last June, Billie launched Project Body Hair, a campaign that "celebrates female body hair, wherever it is or isn't." The campaign continues to encourage women to post pictures of their own body hair using #projectbodyhair.
If you want to support the brand, check out some of Billie's products below.
Sudsy Body Wash
Made with grapefruit, coconut, and rose cania, this body wash works to cleanse and moisturize.
Dry-Bye Body Lotion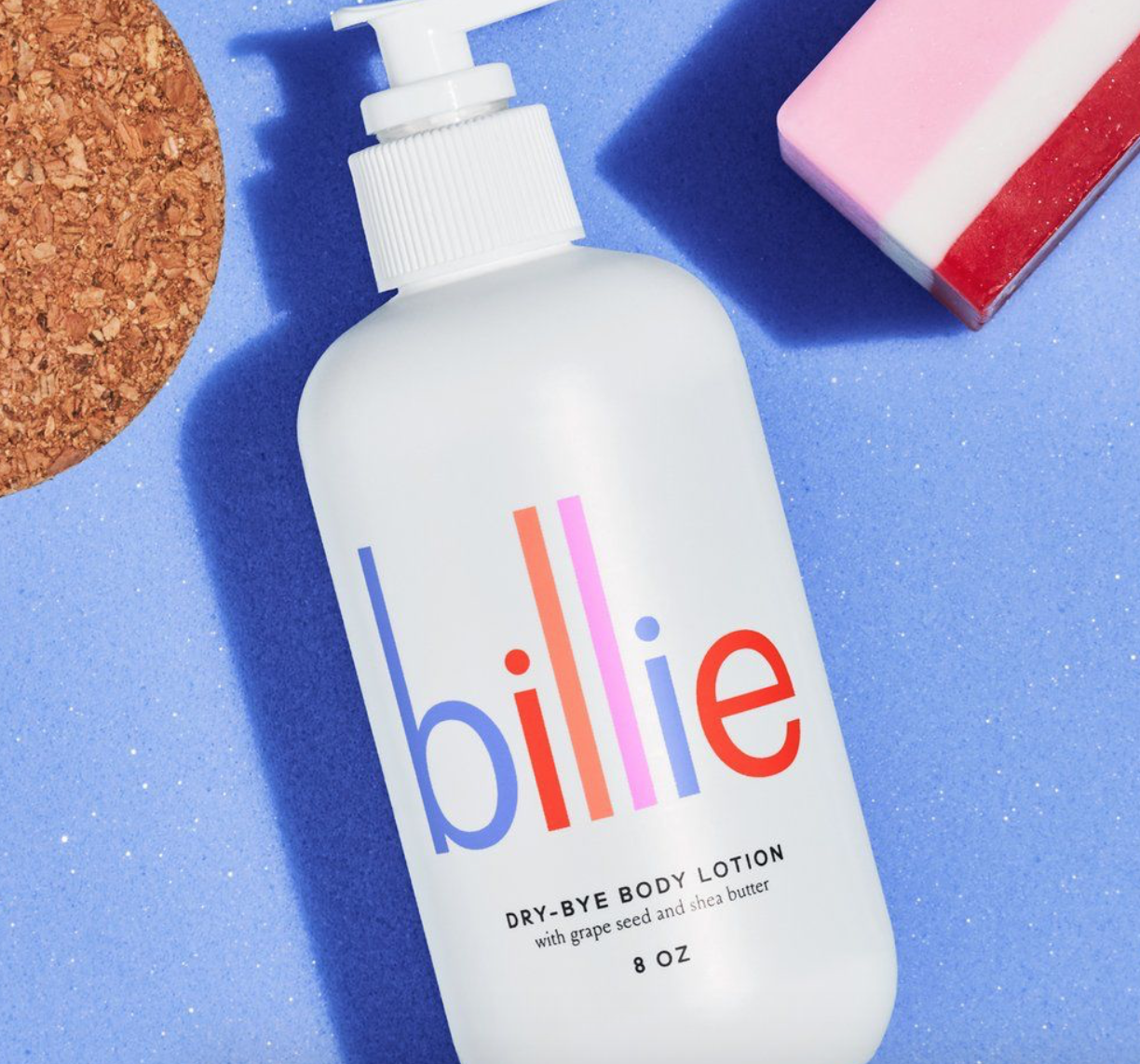 This body lotion is made with grape seed, shea butter, chamomile, and aloe vera, which makes it nourishing and hydrating with a matte finish.
The $9 Starter Kit
This pack includes a Billie handle, magnetic holder, and two five-blade razor cartridges.
We applaud Billie for challenging the notion of "bikini bodies," as it pertains to body hair and waxing, and we hope more beauty brands work to end the body hair stigma.