This women's razor brand launched a refreshing ad campaign that shows how beautiful body hair is
With the warm summer months in full swing, those who choose to shave their body hair are on the lookout to buy the best shaving products without having to spend a fortune. It's insanely frustrating that so many women's razors and creams are infinitely more expensive than men's, but luckily, Billie is here to change all that.
If you haven't heard of it yet, Billie is a female-first body brand dedicated to providing premium-quality shaving and body care products through an affordable subscription model, without the "pink tax." Its products have ultra-sharp, five-blade razors encased in aloe shave soap for the smoothest, most delightful shave of your life.
In its new campaign, Project Body Hair, Billie addresses the bizarre critical element that women's razor brands have seemingly ignored for over 100 years: body hair. The brand has decided to subvert the traditional photography featuring women with perfectly smooth, glossy legs and replaced it with women with actual body hair.
As if that's not cool enough as it is, Billie is donating photography of women with body hair to the stock photo site Unsplash for free—to encourage a more diverse selection of pictures.
Isn't it wild that until Billie's Project Body Hair campaign, all shaving ads were fuzz-free?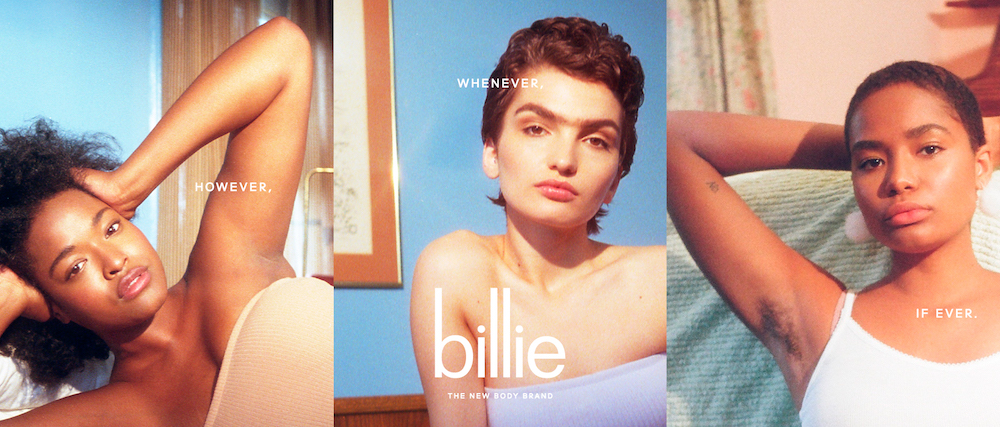 It makes no sense if you think about it, and seeing these beautiful ads only highlights how strange the absence of body hair in traditional women's marketing really is.
Project Body Hair emphasizes that women aren't "goddesses" for shaving, as is the common rhetoric, but that women should only shave when they want to.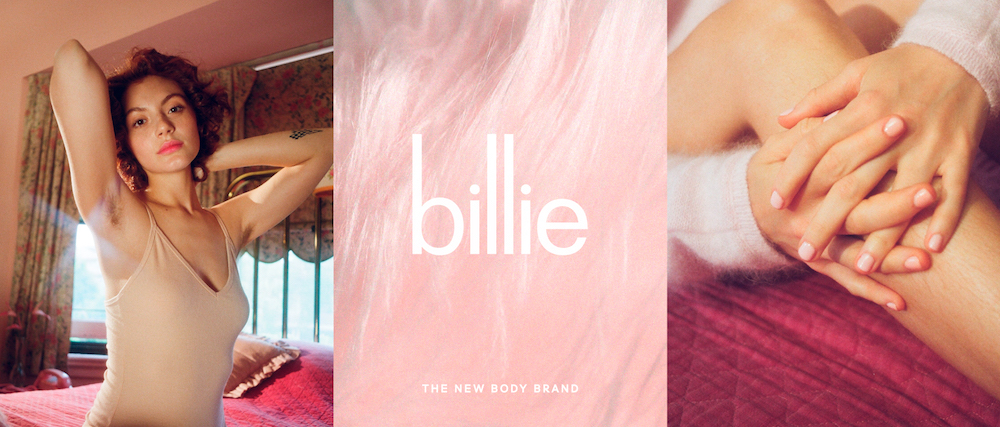 And when women decide to shave, they can access good products that aren't insanely expensive. Billie refuses to charge more for a woman's products, and its prices are in line with standard men's shaving price points.
Take a look at the refreshing film, below:
https://www.youtube.com/watch?v=P4DDpS685iI?feature=oembed
Head on over to Billie to sign up for your own razor service and make your life a little easier while supporting this rad campaign.