This female-first body subscription startup is ditching the "pink tax"
According to a 2015 New York City Department of Consumer Affairs study, women pay a "pink tax," which is about 42% more for products marketed to their gender — like "women's" razors. This high-cost female phenomenon is one this female-focused subscription service is not about.
The founders of said subscription service, Billie, want to put women first and provide them with premium, yet affordable, shaving and body care products — free of the pink tax. Billie's products are half the price of their competitors, and are also often lower than men's razor subscription services. Plus, free shipping is always a win.
Listen, we already get paid less than men, so why the heck should we have to pay more for body products? The answer is: We shouldn't, and we won't!
Understanding that women shave differently than men — and sometimes shave more surface area than their male counterparts — Billie designed a razor to handle and excel at the task at hand. Billie's razors offer five super-sharp blades framed with paraben-free aloe shave soap that will leave you with ultra-smooth skin.
Perhaps the best thing about Billie is that all this goodness ships directly to your house. You'll never have to physically shave-shop again!
Signing up for the Billie subscription service is almost too easy. The site will start you off with a $9 "starter kit," in which you'll receive a razor handle, a magnetic razor holder, and two five-blade razor cartridges.
From there, you'll receive four-cartridge refill packages for $9 at your selected frequency (one, two, or three months). You can also choose to add in any of Billie's body products for an extra charge, or order them separately.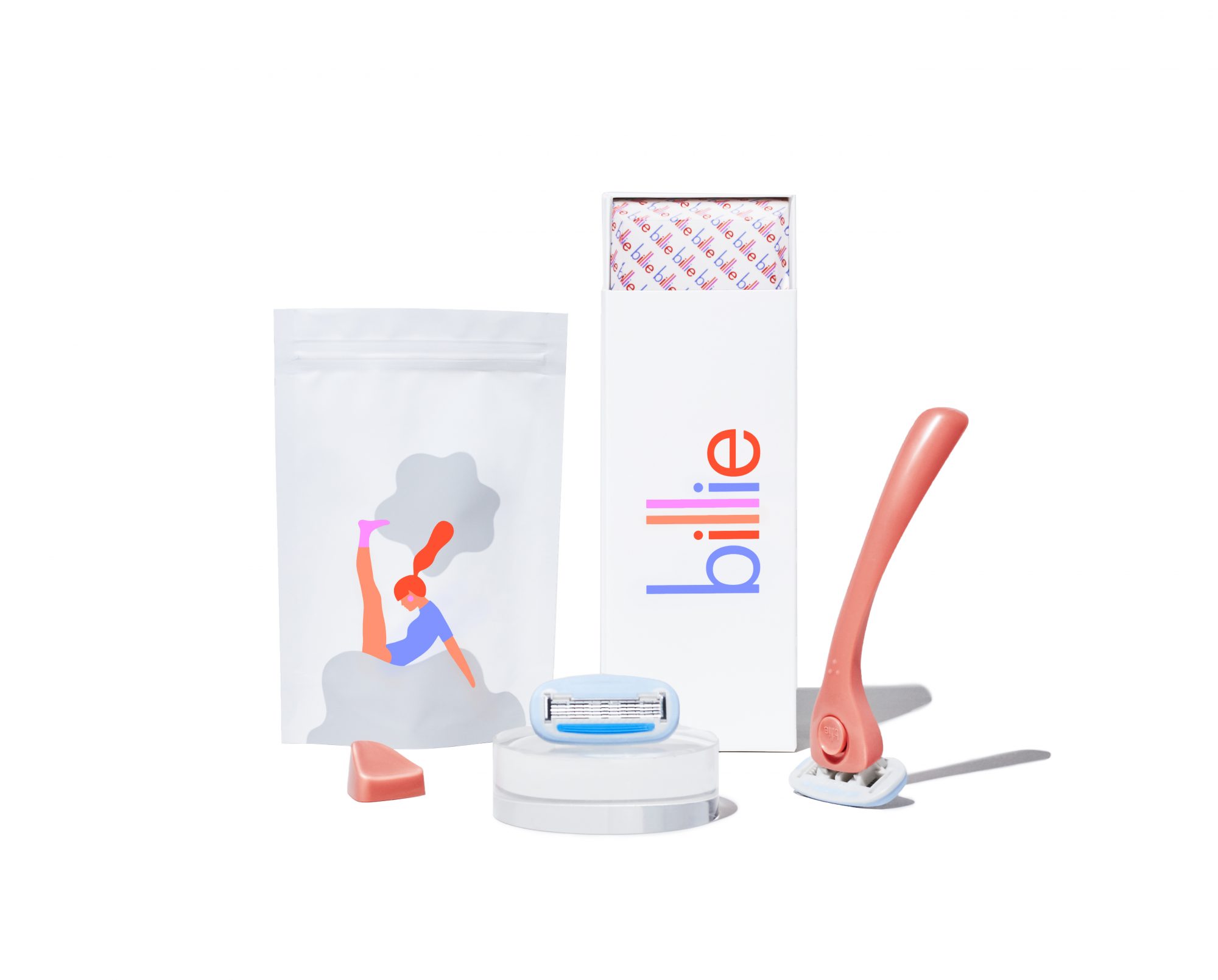 You will probably want to indulge here and there in a Billie body product like their Shave Cream ($8), Sudsy Body Wash ($9), or Dry-Bye Body Lotion ($12), because they are absolutely divine. Each is made with simple, moisturizing ingredients like aloe, shea butter, and coconut oil, and they never contain sulfates, toxins, parabens, or synthetic fragrances.
Did we mention that these Billie products are all vegan, gluten-free, and non-GMO? Because they totally are!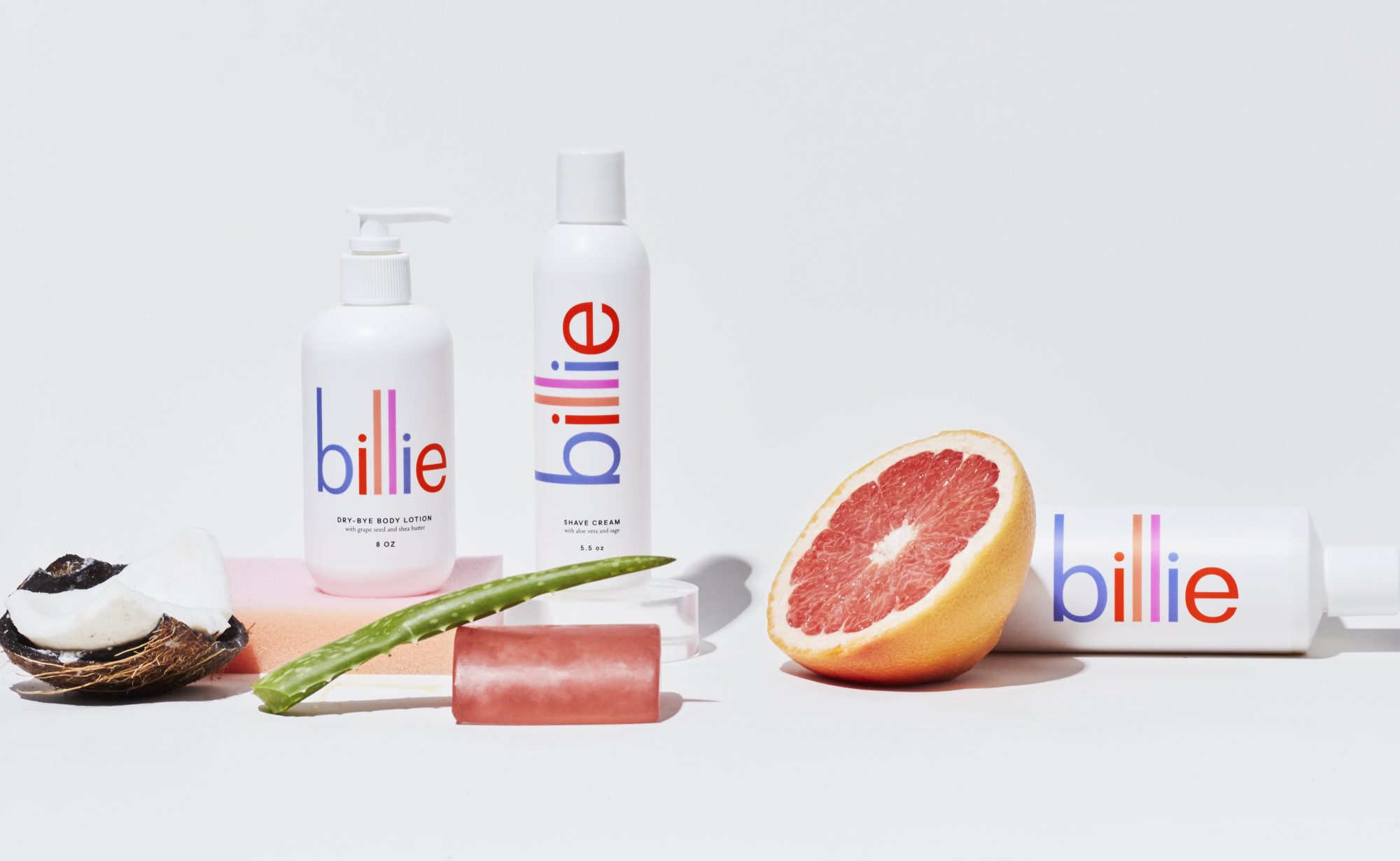 Billie co-founder Georgina Gooley stated to HelloGiggles,
"Women are unfortunately an afterthought in the shaving category. We're still overpaying for pink razors and referred to as 'goddesses' for shaving. Most shaving companies are founded for men so we wanted to create a female-first shave and body brand where the products are uniquely built for the way women shave and sold at half the price of the competition. Razors are one of the worst offenders of the Pink Tax, so it was important for us to not only significantly reduce prices, but to also raise awareness which we are doing with our Pink Tax Rebate campaign."
For a limited time, the Pink Tax Rebate is given to any Billie fan who refers friends to the company. For every 5, 10, or 20 friends that use your referral code, you'll receive credit to use on Billie products. Billie will also donate 1% of all its revenue to women's causes throughout the world.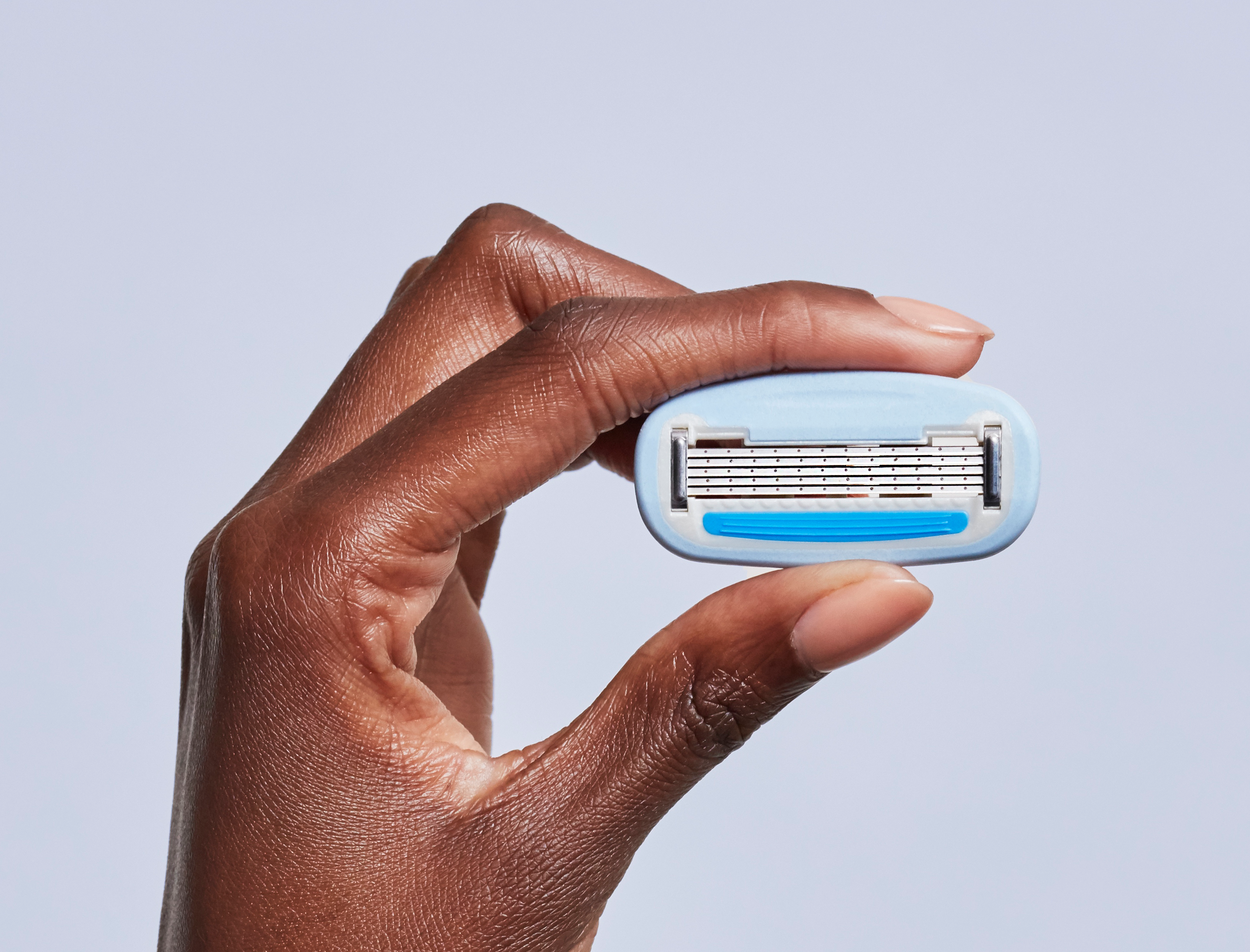 Signing up for Billie might be the best decision you'll make all year. Save money, ditch the pink tax, and do something good for yourself and women everywhere.
Head over to mybillie.com to sign up and become a part of the shaving (and female) revolution.