Billie Lourd just posted a sweet message to Carrie Fisher, and we're crying all over again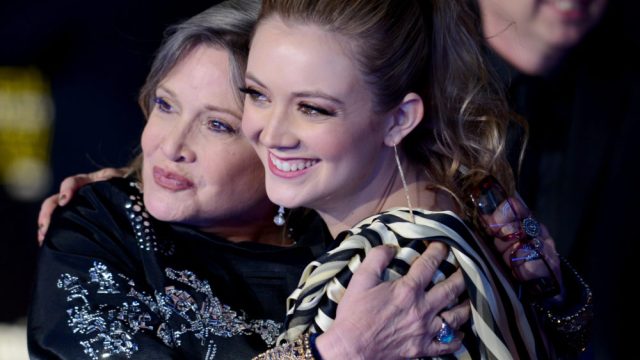 It's finally official: Star Wars: The Last Jedi is in theaters. While millions of people are flocking to the nearest theater to finally learn who Rey's parents are and see the actual return of Luke Skywalker, the film's release is also bittersweet for many because it marks the final appearance of General Leia Organa, played by legendary original star Carrie Fisher, who died last December.
In honor of the film's release and her mother's final appearance as Leia, Fisher's daughter Billie Lourd, who appeared alongside her mom in The Force Awakens and The Last Jedi, posted a throwback photo of the two from the December 2015 premiere of The Force Awakens.
Earlier this year, Billie Lourd opened up to Ellen DeGeneres about her "surreal" life without her mom and her grandmother (Debbie Reynolds, who died the day after Fisher). The Scream Queens actress also talked about making her acting debut alongside Fisher in The Force Awakens. She revealed that the film not only confirmed her decision to pursue a career as an actress, but that she believes being able to spend time on set with her mom happened for a reason.
"I'm a big believer of things happening for a reason and I think I ended up on that movie for a reason, Lourd said. "It was really incredible for us to get to have that experience together.
Throughout the last year, Lourd has paid tribute to her mother often, most recently paying homage to Fisher's iconic character at The Last Jedi's world premiere in Los Angeles this past weekend, wearing the same braided bun worn by Princess Leia at the end of A New Hope.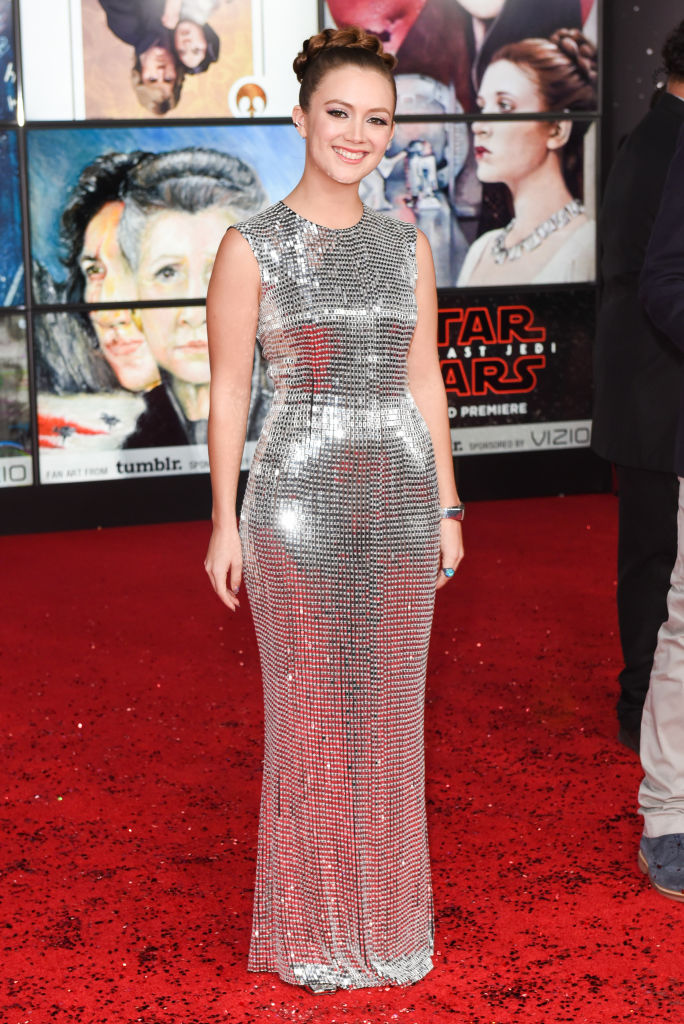 The Last Jedi director Rian Johnson also paid tribute to the late actress by dedicating the film to her.
At the premiere, he revealed the dedication before joking that Fisher would be "flipping the bird" if he tried to turn the premiere into a somber occasion. He said, "I want to dedicate tonight to Carrie, who is up there right now flipping me the bird, saying, 'Damn it, Rian, don't you dare make this night a solemn tribute.' So let's all have a blast tonight for Carrie."
We're so glad to see Fisher's legacy continue. Catch her as Leia Organa one last time in The Last Jedi — now playing in theaters.