Billie Lourd's Princess Leia-inspired hair at the "Last Jedi" premiere is a touching tribute to her mom, Carrie Fisher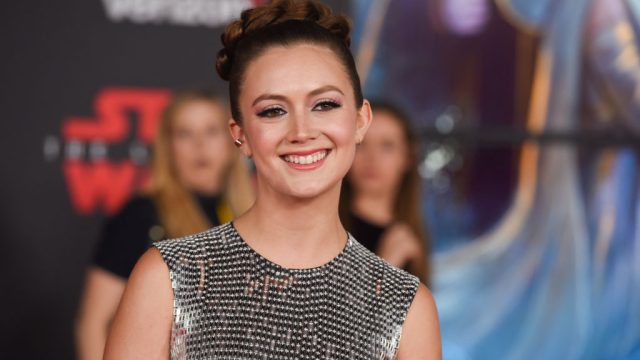 Warning: This will definitely make you tear up. At the premiere of Star Wars: The Last Jedi on Saturday, December 9th, Carrie Fisher's absence was even more noticeable than the giant AT-M6 Walkers that stood at the red carpet's entrance. The late actress who played General Leia Organa received many tributes throughout the night. But perhaps the most touching was the subtle nod from Fisher's daughter, Billie Lourd, who styled her hair like Princess Leia's for the night.
Lourd, who plays Lieutenant Connix in The Last Jedi, walked the red carpet with her father, Bryan Lourd. Her braided bun was a lovely tribute to her mother. The actress has posted many heartfelt statements about her mom's legacy on social media, and it's obvious that she will forever cherish their memories together. Because Princess Leia's hairstyles were so iconic, Lourd's 'do was the perfect way to honor her. And she wasn't the only one who did so.
According to Variety, the film's writer and director, Rian Johnson, dedicated the screening to Fisher, who died unexpectedly in December 2016 after filming her part in The Last Jedi. "Let's have a blast for Carrie," he told the audience. Mark Hamill, aka Luke Skywalker, has also been vocal about missing Fisher and wishing to honor her memory.
Fisher clearly made a huge impact on everyone who knew her.
It's so great to see her daughter celebrating her legacy as the most badass intergalactic princess. This picture says it all — you can see an image of Fisher sporting an identical braided bun in the background!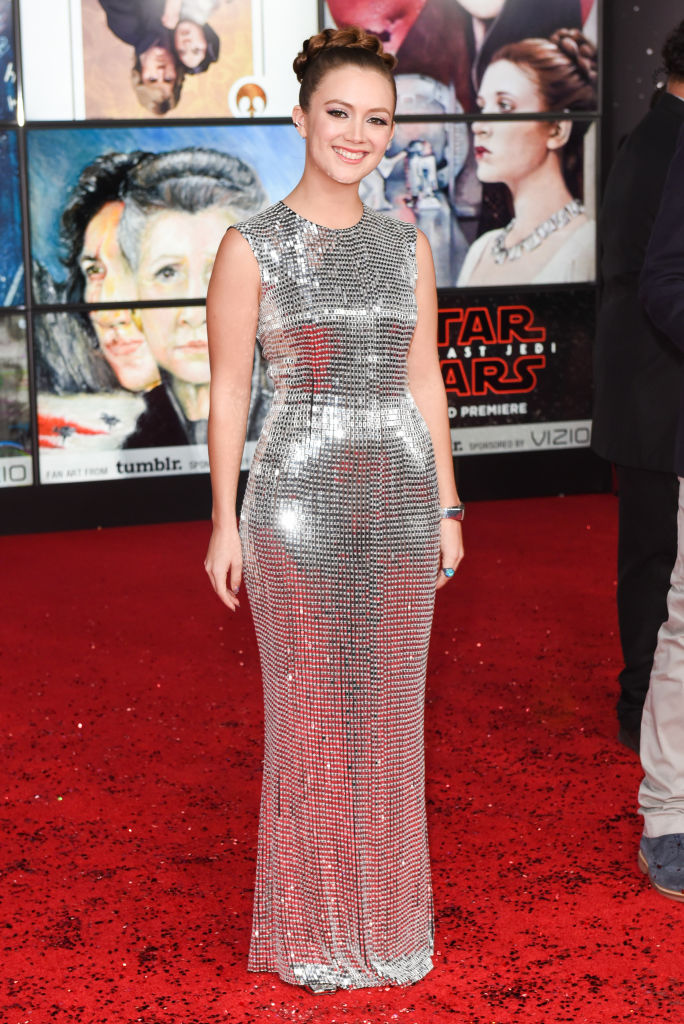 Like we said, Lourd walked the red carpet with her father, Bryan Lourd.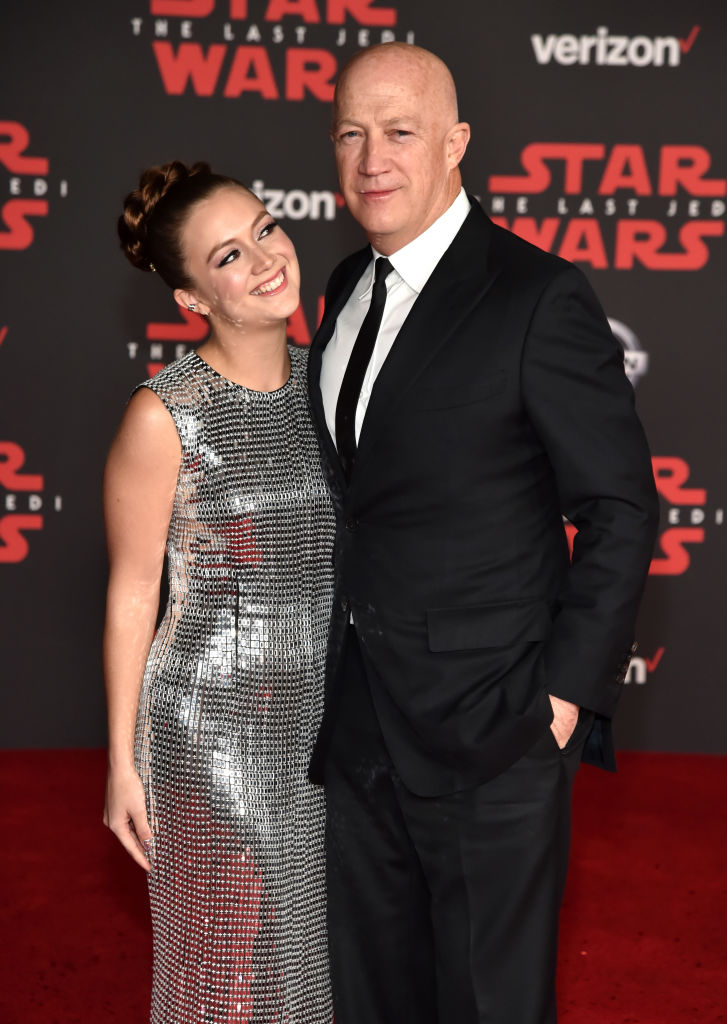 Seeing Lourd looking so much like her mom is almost like being struck by a lightsaber to the heart.
https://twitter.com/udfredirect/status/939698271802613760
The resemblance is uncanny.
https://twitter.com/udfredirect/status/939845991641047040
It only makes us miss Carrie Fisher more.
Star Wars fans are already mentally preparing themselves for seeing Fisher on screen in The Last Jedi.
It might just end up being the most emotional Star Wars movie yet.
For everyone who's worried about losing it in the theater, just remember that Fisher's memory lives on through her daughter. Then, lose it even more, because Billie Lourd is just so great too.
What a great family. The force is most definitely with them.