Billie Eilish is singing the new James Bond theme song, so you know it's going to be haunting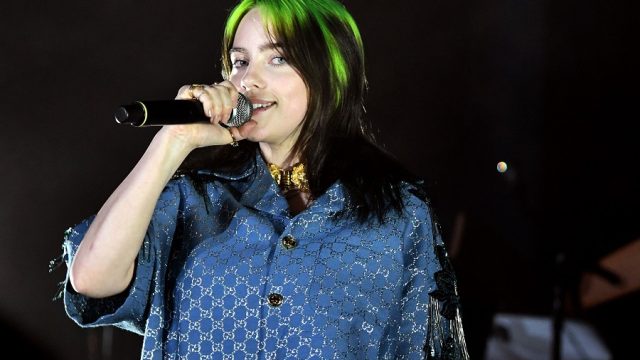 International Teen of Mystery, Billie Eilish, is officially performing the theme song for the new James Bond film, No Time To Die, due to hit theaters in April. In fact, she's already penned the piece with brother Finneas O'Connell, and we're ready to listen to this track, uh, NOW.
"The #NoTimeToDie title song will be performed by @billieeilish," the James Bond Twitter account announced on January 14th. "Billie has written the song with her brother @finneas and is the youngest artist in history to write and record a James Bond theme song."
For those who have been paying attention to the last decade's worth of Bond theme songs, they've done exceptionally well during awards season. Adele's "Skyfall," which she wrote and performed for the 2012 film of the same name, and Sam Smith's "Writings On The Wall," written for 2015's Spectre each won "Best Original Song" at the corresponding year's Academy Awards.
With four Grammy nominations already under Eilish's belt, the 18-year-old definitely has what it takes to bring a fresh take to the world of 007.
"It feels crazy to be a part of this in every way," the "Ocean Eyes" singer said in a statement per the James Bond Twitter account. "James Bond is the coolest film franchise ever to exist. I'm still in shock."
No Time To Die will be the 25th Bond film to hit the silver screen. Daniel Craig will reprise the role of James Bond—shoes he first stepped into in 2006 with Casino Royale.
We can't wait to hear what Eilish and O'Connell have brewed up for the next rendition of the evergreen spy thriller series. Without even hearing a snippet of the song, we're already calling it: Oscar buzz!