Billie Eilish's mullet is the result of her hair was burning off, and somehow she still looks cool
Update, November 7th, 11:25 a.m. ET: Um, so Billie Eilish definitely didn't intend to make the mullet winter's hottest new hair trend. The "Bad Guy" singer revealed that her cut was entirely by accident, and honestly, the story is giving new meaning to the term "scissor shock."
"Somebody dyed my hair, and they burnt half of it off," Eilish told TMZ. She also seemed unaware that the general public was totally in favor of the cut or that people had labeled it a mullet. "Now, it looks like a mullet. That shit is not on purpose, though."
"I'm growing that shit out," she added.
At least Eilish turned a real-life beauty horror story into a pretty cool cut. And it probably won't stop fans from stealing the look.
Original post, November 5th: Okay, we really didn't think these words would ever be typed from our fingertips, but here we are. Mullets are…kind of…cool. Now, hear us out before you forge your attack plan. Billie Eilish recently cut her hair into a version of the infamous '80s style, and of course, she's absolutely rocking it. So, maybe we should rephrase our prior statement: Billie Eilish's mullet is actually kind of cool.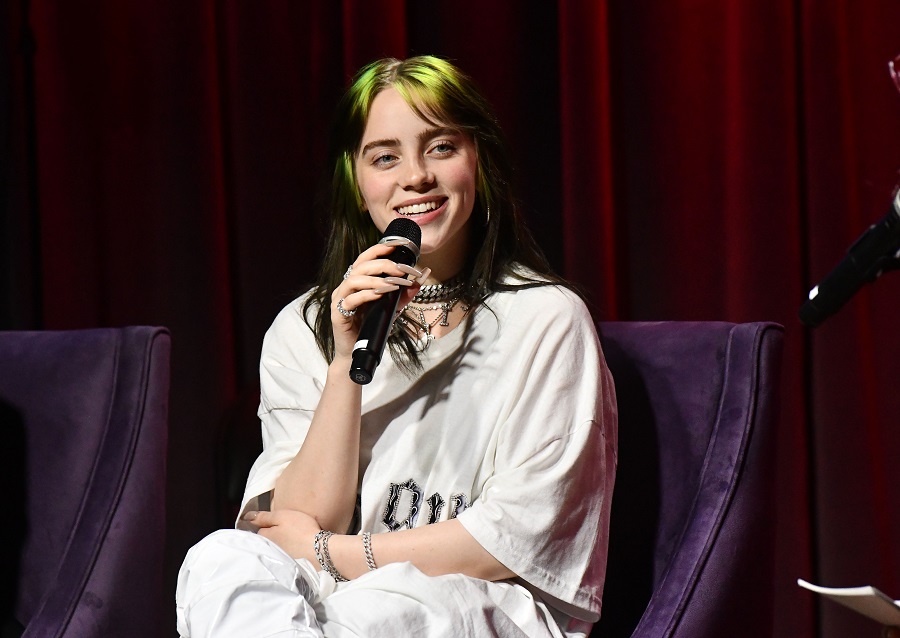 Eilish wore her newly cut mullet to the November 2nd LACMA 2019 Art+Film Gala supported by Gucci. Of course, the "Bad Guy" singer and environmental activist was dripping in gorgeous Gucci clothing and accessories, but her hair stood out among the designer patterns and jewels.
Still owning her lime-green roots and natural brunette lengths, Eilish showed off a fresh cut that reads "mullet meets shag" and gives off definite '80s punk vibes.
Her top layers are cut short to about the ear and her longer layers just about touch her shoulders. It's definitely a mullet, and it's definitely not as offensive as we've been led to believe mullets are.
Although Eilish is no stranger to lime green and layers, this 'do is much different from her previous styles. It's choppier and has more extreme layers in comparison to her previous styles.
So, now we're left to wonder…is the mullet officially back?
Well, Rita Ora did it a few months ago.
https://www.instagram.com/p/B1U4WzoFKNF
And a quick Instagram search is telling us, yes. The mullet/shag is currently making a modern comeback. And truth be told, we don't hate it.
https://www.instagram.com/p/B4WOISOgsDm
We're not sure if we're quite ready to make the cut and join Billie Eilish in the mullet renaissance. But if you're looking to do something new and wild to your hair, you may want to try the old business in the front, party in the back.