Billie Eilish got candid about how she puts her mental health first, and everyone should read this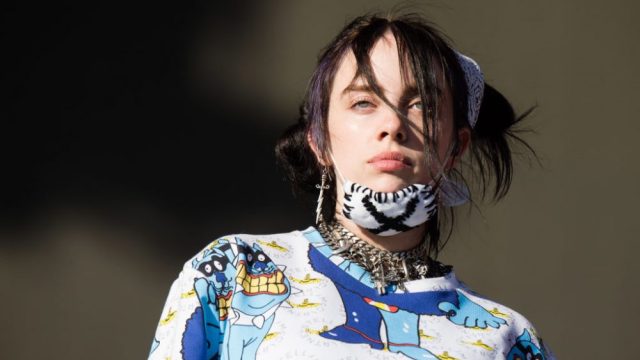 When Billie Eilish's debut studio album hit shelves in March, it catapulted her to pop stardom. But even though she's now one of the most famous recording artists in America, Eilish still has to deal with the problems that many other teens face—including mental health issues. In the cover story for the August 2019 issue of Rolling Stone, published on July 31st, Eilish opened up about her mental health struggles past and present, as well as how she works to take care of herself.
The 17-year-old singer said she first experienced depression as a 13-year-old, when she injured her hip while dancing and quit her competitive company as a result. Eilish said the injury sent her "down a hole" and that she even endured a "self-harming phase." The depression continued for the next few years, even as she started to gain recognition as a singer.
"It's funny," she said. "When anyone else thinks about Billie Eilish at 14, they think of all the good things that happened. But all I can think of is how miserable I was. How completely distraught and confused. Thirteen to 16 was pretty rough."
But these days, the "Bad Guy" singer seems to be doing a bit better. She shared that she "[hasn't] been depressed in a minute." She did say, though, that before she left on tour, she felt overwhelmed at the prospect of being on the road and had panic attacks for the first time ever.
"I just couldn't take the fact that I had to leave again," she said. "It felt like an endless limbo. Like there was no end in sight. And, I mean, it's true: There really is no end in sight with touring. Thinking about that literally made me throw up."
It got bad enough that she decided to start seeing a therapist—even though she'd tried therapy in the past and hadn't liked it.
"I have a job that doesn't allow me to break down," she said. "I can't go cry somewhere, I can't go scream and be mad. I have to work."
In addition to therapy, Eilish found solace in horseback riding and driving her new car. On tour, she chartered a separate tour bus for her friends so they could join her on the road.
"It cost a lot of money, and I don't know if we can even afford it, she said. "But I needed it for my mental health, you know?
It's important to prioritize your mental health, and we're glad to see Eilish taking care of herself. Whether it's through therapy, medication, exercise, or something else entirely, it's all about doing what works for you. In the meantime, we're applauding Eilish and others for talking about this important subject.