This video of Billie Eilish singing Alicia Keys at age 12 is giving us chills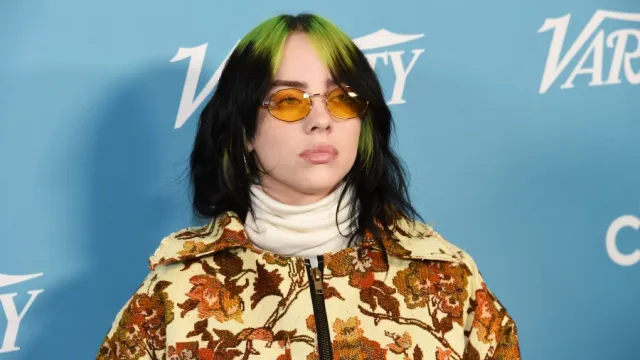 Billie Eilish has established herself as one of the most talented young voices in music today. The 17-year-old has topped the charts with her unique musical style and has gained fans' respect with her openness about mental health. In matter of months, Eilish shot to stardom, but she's been working hard on her music career from an even younger age. Just like many others, she started by covering her favorite songs, one of which was "Fallin'" by Alicia Keys. And the video of 12-year-old Eilish singing Keys' song will definitely give you chills.
Eilish, obviously a longtime fan of Keys, had a full-circle moment during her appearance on The Late Late Show with James Corden on Tuesday, December 10th. Keys stepped into Corden's place as host and she and Eilish had a full-on gush moment about their shared admiration for each other—Keys had previously given Eilish a sweet shoutout at the March 2019 iHeartRadio Music Awards, and has even covered Eilish's song "Ocean Eyes" on Instagram.
The "Bad Guy" singer then shared a throwback clip of herself at age 12 singing a cover of Keys' 2001 hit "Fallin'" at a talent show, and it will give you goosebumps.
Later in the show, Keys and Eilish teamed up for a joint performance of "Ocean Eyes," with Keys at the piano, and we truly need these two to release an album together. Their voices together are perfection.
https://www.youtube.com/watch?v=KojVZL6k0-4
In January, Eilish will attend the Grammys for the first time, where she's nominated for six awards. Keys is slated to host the event, and promised Eilish that she would "take good care of" her and make her feel comfortable. No, this moment couldn't get any sweeter.
All we want for Christmas is a Keys-Eilish joint single and for Eilish to win all the Grammys. Santa, make it happen.