The best parts of the Billboard Music Awards are what you DIDN'T see on the red carpet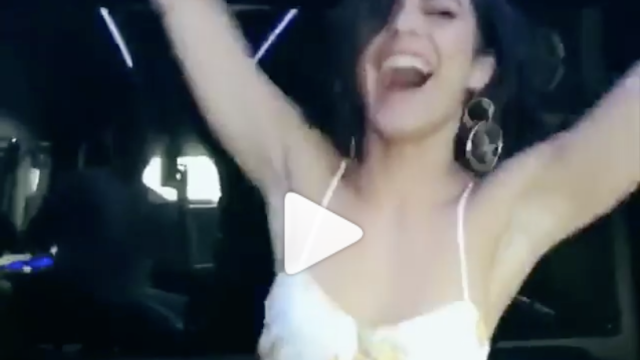 It's always a guaranteed good time when the biggest names in music come together in one room (in Las Vegas, no less!), so it's no secret that the 2017 Billboard Music Awards were action-packed. From a truly touching tribute to Chris Cornell who died suddenly last week to the triumphant and beautiful performance by Céline Dion of "My Heart Will Go On," and everything in between.
The show itself was jam-packed with fun and over-the-top moments, but we're honestly a bit more interested in all the behind-the-scenes action from the Billboard Music Awards, also known as the stuff we didn't get to see on the red carpet or on the show.
Check out these incredible behind-the-scenes photos that the celebs shared on social media, for your viewing pleasure.
The show's co-hosts Ludacris and Vanessa Hudgens broke it down during rehearsals.
And Ludacris got flirty with his wife in their dressing room before the show.
Vanessa had the most fun getting ready for her big hosting gig, taking a Drake dance break.
And then she tested out her mic.
She also channeled her inner Vivian Ward (and showed off her new short hair!).
After the show, she posed with a true music icon.
Lea Michele did the same and had a similarly emotional reaction…obvs.
Meanwhile, Céline posed with her game face on, security crew in tow.
Mid-show, Lea posed for a selfie with her pal Olivia Munn.
But not before she and pal Ashley Tisdale snagged a pretty sweet ride to Vegas for the show.
Drake shared a laugh with Desiigner.
And took a sec to pose with Kevin Hart.
But the best photo is this one of Drake and his dad posing with Queen Céline.
The Cyrus family got photobombed by Josh Duhamel.
https://www.instagram.com/p/BUYhrShBqfi
And Miley took the sweetest backstage snap with her dad…aw.
https://www.instagram.com/p/BUYiSoQBK7T
Nicki Minaj posed with her crew, including Drake, Lil Wayne, and Mack Maine.
Gwen Stefani posed proudly with her man.
Olivia Munn enjoyed some pre-show hotel room grub.
https://www.instagram.com/p/BUXmINNgNYv
Prince Jackson took a selfie before the show.
And Jason Derulo took the sweetest photo with Vanessa Hudgens.
https://www.instagram.com/p/BUWID9YlllJ
After the show was over, Ludacris hit up the after-party with Kid Rock.
Thanks for the invite, guys! Just kidding, of course, but it certainly looks like all the celebs had such a good time getting ready for the show, during the show, and at the after-parties. We'll gladly take an invite next year!