Bill Murray's going to bartend in Brooklyn this weekend, and this is not a drill
Bill Murray is full of surprises. Never one to be the "predictable" type (another reason we love him), the actor (and all-around amazing talent) has a new trick up his sleeve — bartending!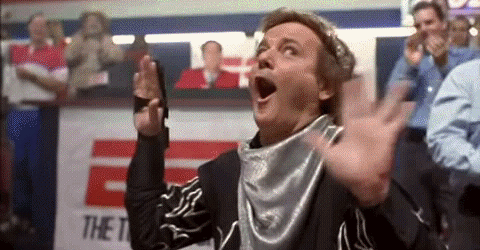 That's right! This Friday and Saturday only, Murray will head to new bar and upscale dining spot, 21 Greenpoint, starting at 7 p.m. ET, for their Brooklyn opening. The bar, owned by Syd Silver and Murray's son, Homer, plan to put Bill to work. Though, Homer says his dad may not exactly know how to mix drinks the way most mixologists do, it's sure to be a great time.
Homer Murray tells Eater,
"What my dad lacks in experience, he makes up for in tequila.We want people to come and have fun. People can walk in; just be nice."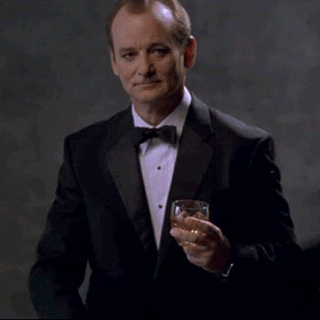 We have no doubt 21 Greenpoint will leave a mark after this weekend, seeing as an update has just been added on Eater to note
"For overall capacity reasons, this is not an open door event, there will be a guest list."
Major bummer! However, there's also a bit of hope as they also add,
"Maybe there will be some extra seats for walk-ins, you never know..."
We'll take that as a good sign! If you feel lucky, the new operation takes place in the same space as the old restaurant, River Styx with a renovated dining room and updated kitchen, among other things. Looks like this is a great weekend to celebrate something. And as long as Bill Murray is pouring the drinks, we're game!