Bill Murray's reaction to the Cubs win was just so…Bill Murray
Whether or not you follow baseball, we guarantee that you'll appreciate this hilarious dose of Bill Murray. So apparently he's a huge fan of the Chicago Cubs, and all you need to know is that they beat Cleveland yesterday in Game 5 of the World Series.
The Hollywood Reporter told us that Murray reacted to their win in an epic way (kinda reminding us of another Cubs superfan: Hillary Clinton. NBD). Yup, for many reasons this baseball season has certainly been epic. And of course, when someone like Murray expresses his excitement over anything, all eyes are drawn to him.
In this case it happened when Murray appeared on the stadium's jumbo screen behind a player who was being interviewed .
Yup, Murray didn't even have to say anything to warrant attention!
He simply showed off the Cubs logo on his jacket sleeve, and made everything right in the world.
He also got to sing "Take Me Out to the Ballgame," earlier that night, which as you can imagine, was pretty freaking amazing.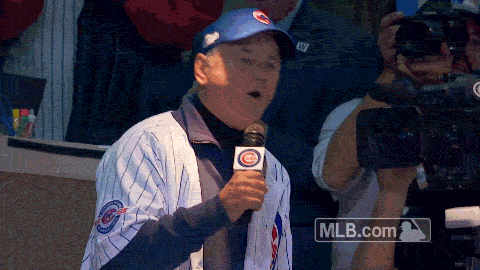 Awwww, his enthusiasm is infectious.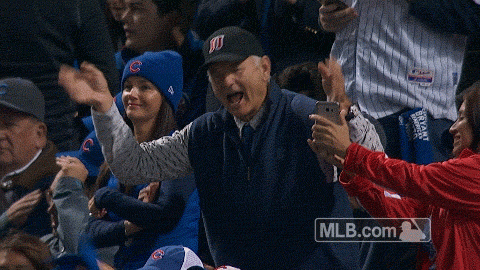 We love seeing our favorite celebs in their natual element, and Bill Murray is officially the most endearing fanboy ever.
Keep cheering, Bill! Because we could seriously watch you all day.
H/T: Vulture