Here's where you've seen Bill from "It" (aka Jaeden Lieberher) before
If you're a fan of Stephen King's horror novel It, you've probably seen the TV miniseries that came out in 1990. And if you've seen that, then your level of fandom is legit, and it's probably safe to assume that you've already seen the movie that came out less than two weeks ago. If you've seen the movie, then you definitely know Jaeden Lieberher, aka Bill Denbrough, aka the leader of the Losers' Club, who fights the demon killer clown with his buddies.
While watching the movie, if you happened to think to yourself, "Man, that boy looks super familiar," but then you didn't take it a step further by actually looking him up to see where you recognize him from — well, we got you.
Lieberher most recently played Henry Carpenter in the 2017 film The Book of Henry,starring alongside Naomi Watts and Jacob Tremblay. He also played Clive Owen's son in the 2016 film The Confirmation. And he played Oliver in the 2014 movie St. Vincent with Bill Murray, Melissa McCarthy, and Namoi Watts as his co-stars.
But you probably know him from somewhere else.
The most notable role Lieberher has played (if you've seen the show, of course) is Johnny Masters in the third and fourth seasons of the Showtime series Masters of Sex. He played the son of Dr. William Masters (Michael Sheen).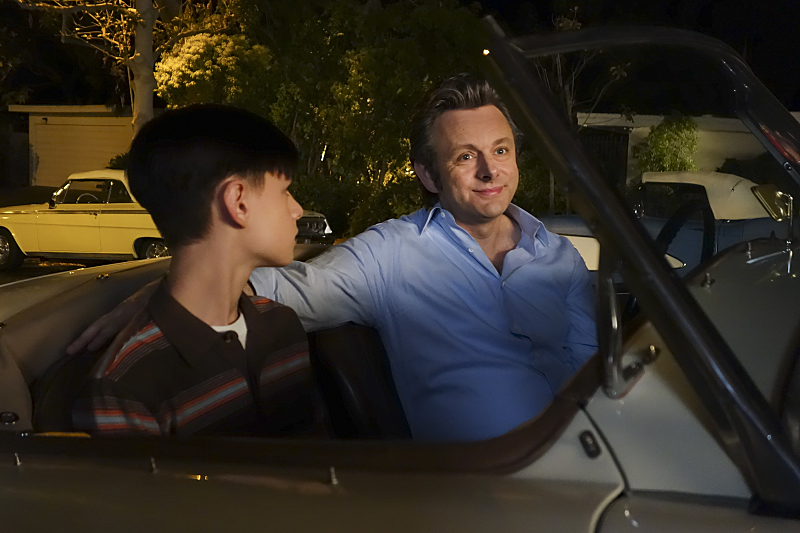 While Masters of Sex may be his most notable TV role, Lieberher is receiving the best reaction he's ever received from his role as Bill in It. And we totally get why — he killed it (pun intended).
"This has been the most incredible reaction of any film that I've done, of course." Lieberher told The Hollywood Reporter. "I'm just amazed by how many people are going out to see it. I'm just so happy people are going to see it and enjoying it. It's totally different from anything I've done before."
We have a feeling people will go out to see everything Lieberher does from now on.