Bill Gates as Secret Santa puts the real Santa Claus to shame
There's a lot of pressure on Secret Santa gift giving. But what happens when if your Secret Santa happens to be one of the wealthiest (and most generous) men on the planet? Because for one lucky woman, Bill Gates was her Secret Santa. And it was epic.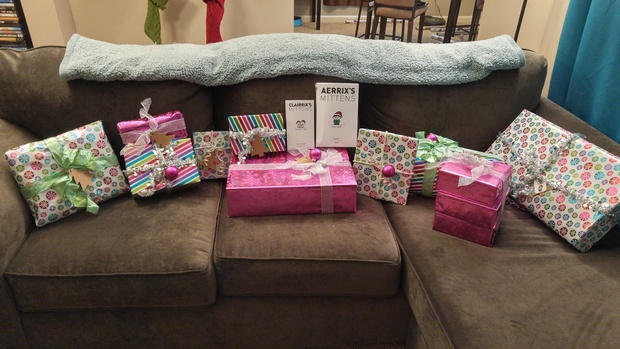 In her note she recalls the experience of arriving home to a massive box inscribed with her Reddit name.
She writes: "So then I get the box open and there's just bubble wrap EVERYWHERE, but under the first layer I see a picture...and my jaw. Just. Drops. I will let the picture speak for itself!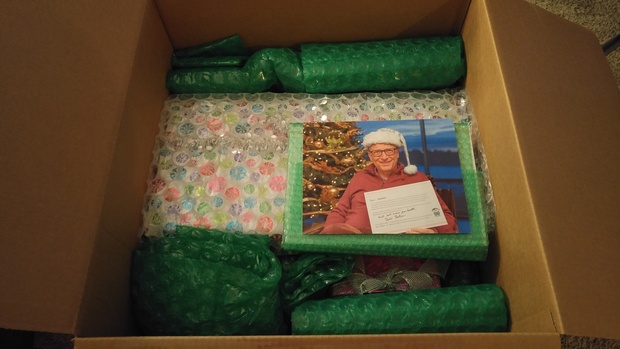 Along with the photo was a signed note from Mr. Gates.
"I can't believe your Secret Santa left you hanging last year, Gates wrote. "To ensure you don't lose faith in the Reddit community, I've enclosed several gifts that I hope you will enjoy. There are a few video games to play, some things to keep you warm and three of my favorite movies for you to watch over the holidays."
And as if that weren't enough holiday cheer, he also made sure she get credit for doing good to others during this season of giving.
He added, "I've also made a donation in your name to code.org, to help give more students the chance to learn computer science. — With best wishes from Seattle, Bill Gates.
So sweet!
In her Secret Santa profile, Aerrix noted that she loves video games, especially Legends of Zelda, Mario, League of Legends, and anything Little Mermaid or Harry Potter. Let's just say Gates certainly had this covered.
The first thing she opened was matching Zelda gloves for herself, and her dog, Claire.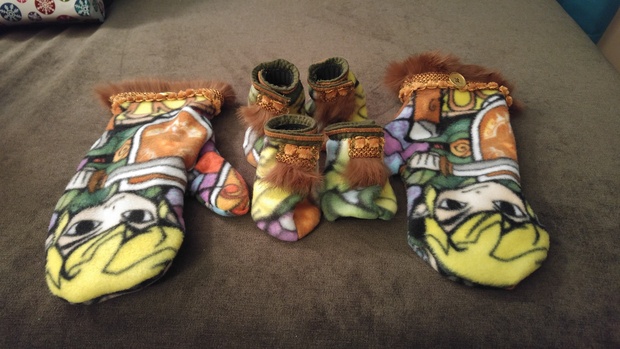 Too cute.
She also received three special edition wireless XBox controllers as well as an Xbox One Minecraft Edition, with another special note from Gates expression his shared enthusiasm for the console.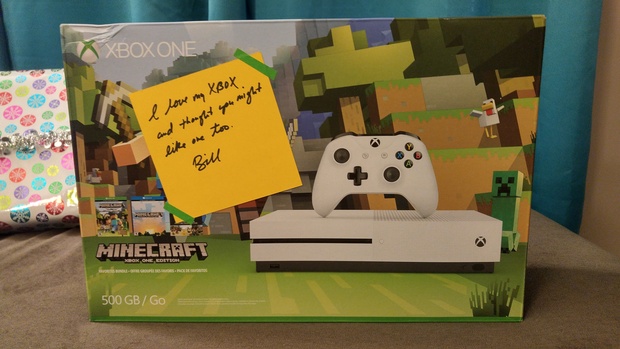 Other gifts included a Cajun cookbook because her profile mentioned she hails from Louisiana, and a Zelda blanket that she had been eyeing for several months. Gates also clearly has a sense of humor, since he sent her a beaded Zelda picture frame with a photo of Aerrix, Claire and her husband, with himself Photoshopped in, all wearing Santa hats.
She also received several movies and video games, among other awesome things.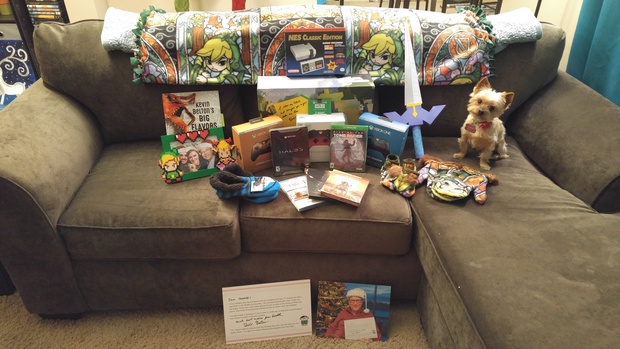 She jokes in her post that she "won Secret Santa." And, though she may be playing around, we'd totally agree that she actually did.
And now we all have a reason to love Bill Gates (aka a real life Santa Claus) even more.