The Academy has *finally* expelled Roman Polanski and Bill Cosby, and it's about freaking time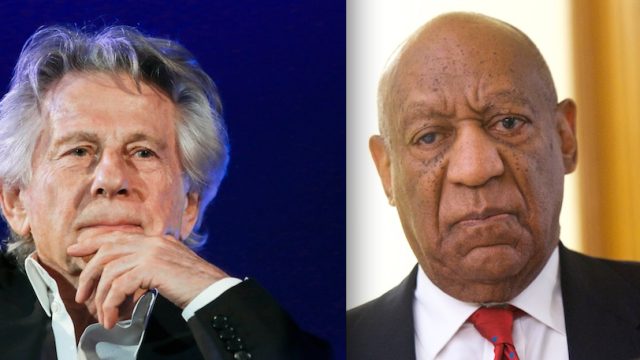 On May 3rd, the Academy announced that famed director Roman Polanski and comedian Bill Cosby have officially been expelled from The Academy of Motion Picture Arts and Sciences. According to The Hollywood Reporter, the Academy's board made the decision at their most recent meeting on May 1st, one that comes in the wake of the organization instituting a "Standards of Conduct" after news of Harvey Weinstein's repeated sexual misconduct broke.
This makes Polanski and Cosby the third and fourth members ever to be expelled from the Academy in its 91-year history (the second being Harvey Weinstein, and the first Carmine Caridi, who was expelled for the relatively minor offense of duplicating screeners). While Polanski is no longer a member of the Academy, he will be allowed to keep the Oscar he won in 2003 for directing The Pianist.
"The Board continues to encourage ethical standards that require members to uphold the Academy's values of respect for human dignity," the Academy stated in the official expulsion announcement.
Many consider this decision long overdue and are wondering if this will mean expulsion for other members who have been known to violate the newly instituted Standards of Conduct. Woody Allen is famously not a member, so can't be expelled (though he's won Oscars that could technically be revoked). However, there has been no word on members like Kevin Spacey and Mel Gibson.
Perhaps the Academy is drawing the line at those who have been criminally convicted for misconduct as opposed to those who are simply known or rumored to have behaved inappropriately. Only time will tell how they choose to proceed with a number of other current members.