Netflix renewed "Big Mouth" for Season 2, and this is making our awkward teen days a little less painful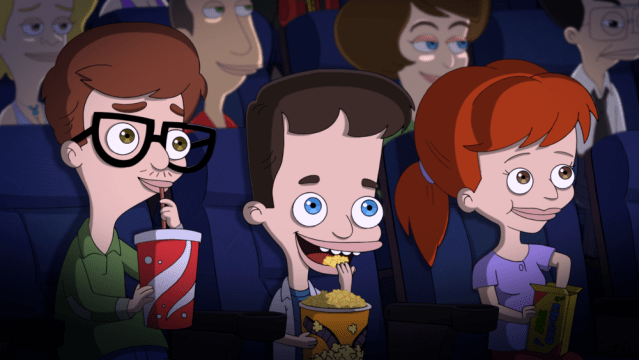 We have some *big* news from Netflix: The streaming site just renewed adult animated comedy Big Mouth for Season 2.
Hormone Monster/Monstress for the win!
Big Mouth — a 10-episode, half-hour series from IRL BFFs Nick Kroll and Andrew Goldberg — is about "the glorious nightmare that is teenaged puberty," the streaming site details. It stars Kroll, along with John Mulaney, Maya Rudolph, Jason Mantzoukas, Jordan Peele, Fred Armisen, Jenny Slate, and Jessi Klein.
And back to that whole nightmare thing…I think we can pretty much all agree that puberty can be, in a word, awful. But that's exactly what's so great about Big Mouth — it pokes fun at those painful moments we all, in one form or another, probably experienced as a kid.
Netflix confirmed the good news in a video announcement, which touches on all that.
It shows Andrew (Mulaney), Nick (Kroll), and others exploring their sexuality with some, um, saucy touches that are exactly what make the show uh-mazing.
https://www.youtube.com/watch?v=97g1QVK2Z0I?feature=oembed
While Netflix didn't announce a specific premiere date, it did say that we'd see more from this awkward as hell group of teenagers in 2018. We can't wait for Big Mouth Season 2, and if you haven't seen Season 1, it's streaming on Netflix now.