"Big Little Lies" Season 2 is officially a go, and we are SCREAMING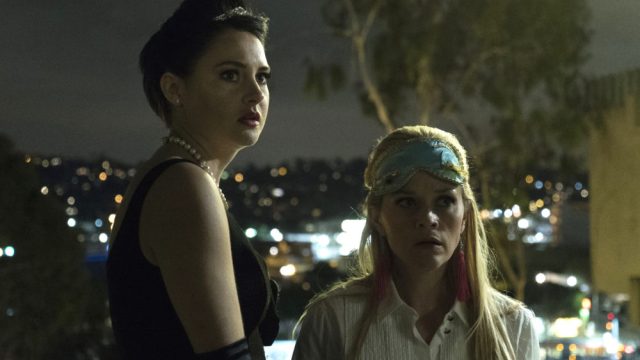 If the only thing on your holiday wish list is "Big Little Lies Season 2″ then oh boy, we have some good news for you. Following the smashing success of HBO's limited series earlier this year, the cable network has officially ordered a second season for the critically acclaimed show. We are getting more Big Little Lies, and honestly, you can stop your Christmas and Hanukkah shopping right now.
While it's been heavily speculated that a second season was on the way — the cast has been pretty vocal about wanting to continue on with the Monterey Moms — HBO finally made it official and, in doing so, made all our dreams come true. Stars Nicole Kidman and Reese Witherspoon were the ones to personally share the good news.
"This is inspired by the overwhelming response by audiences around the world, conceived once again by Liane Moriarty, realized by David Kelley and now in the hands of visionary filmmaker Andrea Arnold, Kidman explained in a statement. "What a journey this has been. I'm so grateful to have this opportunity to keep exploring these female characters and make this series with my friends.
Following that, Witherspoon made her own statement, and it feels like a nice warm hug from one of your dearest friends.
"I'm thrilled to be bringing back this talented team of artists, Witherspoon continued. "It gives us the opportunity to delve deeper into the lives of these intriguing and intricate Monterey families and bring more of their stories back to the audience who embraced and championed them. I'm beyond excited to be working with talented and acclaimed director Andrea Arnold who will be at the helm. Andrea's unique storytelling style will be a welcome addition to the filmmaking team.
Moriarty, who wrote the book, said earlier this year that she was tossing around ideas for a Season 2 — even though there is no second book for Big Little Lies. Where are we going from here? According to HBO, the new season will follow the "malignancy of lies, the durability of friendships, the fragility of marriage and, of course, the vicious ferocity of sound parenting." Along with that, "relationship will fray, loyalties will erode [and] the potential for emotional and bodily injury shall loom."
Do you hear that? Emotional AND bodily injury. Did HBO just tell us that there's gonna be another dead body in Season 2? (Yes.) Is it probably 100% going to be Adam Scott's creepy husband to Witherspoon's near-perfect Madeline? What near-insane musical production are they going to do this time? What's going to be the theme of the charity fundraiser? What kind of fabulous sweaters will Renata wear this time? So many questions, so few Big Little Lies to cover them.