Here's why Season 2 of "Big Little Lies" is already making people angry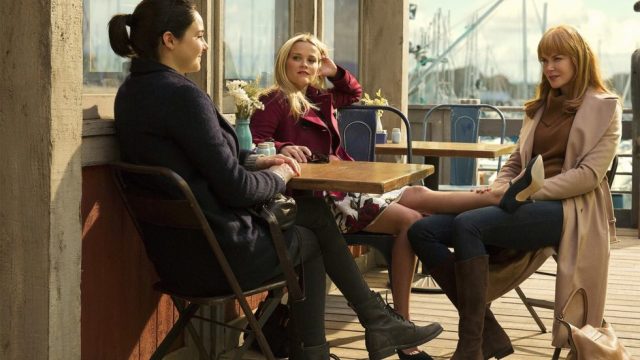 We're SO excited that Big Little Lies is officially coming back for more episodes. But the Big Little Lies sequel announcement has already sparked outrage. Why? Because of its categorization — and what it means for award shows. Originally, the show was classified as a limited series. But according to The Hollywood Reporter, HBO just shared that it wasn't, in fact, a limited series. Here's why that makes people angry: HBO waited to make the announcement until after the Critics' Choice Awards and Golden Globes nomination voting periods were over.
Big Little Lies received several nominations in both award shows in the limited series category, including a Critics' Choice nom for Best Limited Series. But now that Big Little Lies Season 2 is officially happening, we know that it's not limited. Plus, voting for SAG Awards nominations closes on Sunday, December 10th. Big Little Lies is categorized as a limited series there too.
HBO probably initially intended the show to be a limited series at first. Then, because it was such a hit, they decided to renew it. But not before Big Little Lies won eight Emmys back in September, all under the limited series or movie categories, including best limited series. It's definitely complicated, to say the least, and competitors are NOT happy.
The Producers Guild of America (PGA) acted quickly to clarify what category Big Little Lies belongs in. On Thursday, December 8th, via a letter to its members, they moved the show into the "episodic drama" category, according to Deadline. (The PGA Awards are on January 20th, 2018.)
Aside from having Big Little Lies change categories, the PGA is also restarting the voting.
"At the time of the release of the ballots, HBO's series Big Little Lies qualified for the Guild's Long-Form Programs category, the email read, according to Deadline. "However, with today's announcement that HBO has ordered a second season of the series with the main characters continuing into the second season, the series no longer qualifies within that category. In accordance with our rules, we have determined that the most equitable course of action is to adjust the ballots – placing Big Little Lies in the Episodic Drama category for which it now is qualified – and re-start the voting afresh… Please take a moment to re-cast your votes as all ballots submitted to date for television for the 2018 Producers Guild Awards have been voided.
Seems fair, right?
However, Deadline reached out for comment on Friday night, and an HBO spokesperson said that HBO does not agree with the PGA's decision.
Regardless, if you're a Big Little Lies fan and can't wait to watch the 7-episode order of Season 2, you'll have to test your patience: The show won't be back on HBO until 2019, according to E! News. Whether it's a limited series or episodic drama, we'll def tune in!