Reese Witherspoon and Nicole Kidman are getting MAJOR raises for "Big Little Lies" Season 2
Thanks to Apple, it appears our favorite leading ladies are getting significant raises for their return to Monterey for Season 2 of Big Little Lies. Reese Witherspoon and Nicole Kidman, who produced and starred in the critically acclaimed Big Little Lies, will be paid about $1 million dollars an episode for the upcoming second season of the HBO hit series, a major bump from the reported $250-$350,000 they made during the first season. Other cast members including Shailene Woodley and Zoe Kravitz are also set to receive significant salary bumps for their return to the series.
The massive payday — which The Hollywood Reporter detailed — is, in part, due to Apple's foray into the scripted TV world. While the company is best known for endlessly supplying us with iPhones and MacBooks, it recently announced it's own foray into the TV industry. Apple is reportedly investing an initial $1 billion into its scripted series, allowing for sizable salaries for the stars of its new shows — including, according to THR, $1.25 million-an-episode apiece to Witherspoon and Jennifer Aniston for their untitled drama series.
While the Apple pay comparison is definitely enough to catch HBO's attention, the Big Little Lies ladies are also armed with the fact that the cast was only signed onto the series for a single season, leaving them in a position to negotiate for a pay increase. When the series was first picked up by the premium cable network, it was for a limited run that would adapt Liane Moriarty's novel of the same name in its entirety. But after becoming one of the biggest series of 2017, and the cast's public enthusiasm to return for more, HBO picked the series up for a second season and thus went back to the negotiation table to get the cast officially back on-board.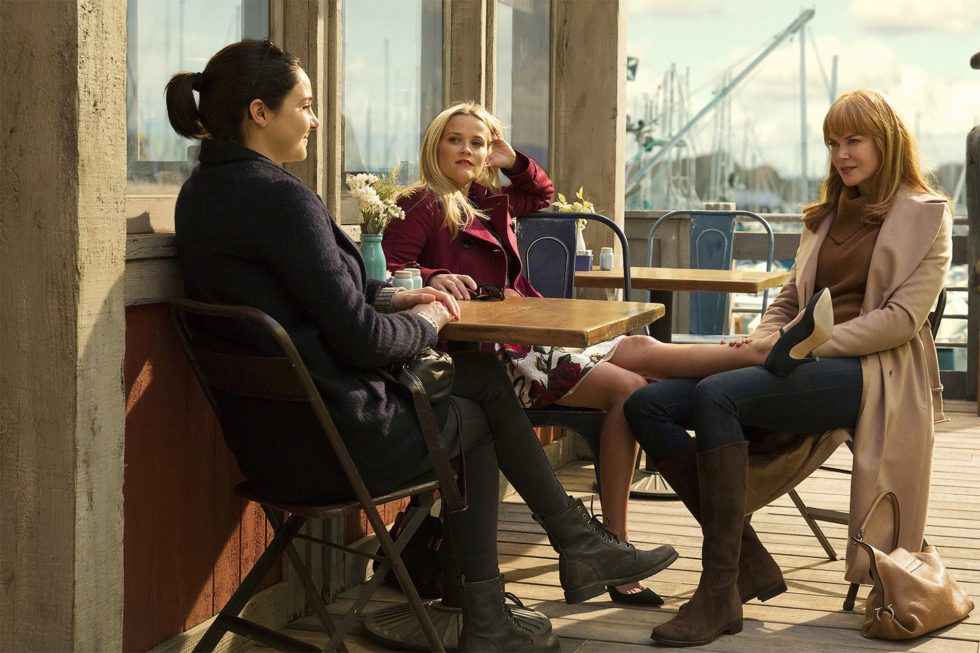 Seriously, though, on the heels of Ellen Pompeo opening up about advocating for her worth and becoming the highest paid actress on television, we couldn't be more excited for these women getting what they deserve.
When asked by THR about signing the cast on for a second season with sizable pay increases thanks to Apple's deals with A-listers like Witherspoon, HBO programming president Casey Bloys seemed to largely shrug off Apple's competitive pay as the primary reason for the Big Little Lies raises.
"It's not a shock to anybody that having a second season of an ongoing series is easier to have with those deals in place," he said. "Every outlet has to make their own decisions about economics that make sense for them. I'm not going to shake my fist and say, 'Darn it, Apple!' If that's what made sense for them for that show, God bless."
But while Bloys and HBO went back to the negotiation table for Season 2, it doesn't seem like the cast will be signed on to multi-season contracts this time around. Bloys added that it was a "miracle" that the cast's schedules came together for a second season, let alone a potential third season."Everybody involved is so busy that it's hard to imagine aligning everybody's schedule again. That we were able to get season two together is a small miracle."
So it appears our next trip to Monterey could be *tears* the last! Then again, we though Season 1 was the end, so fingers crossed.
Big Little Lies Season 2 is expected air on HBO sometime in 2019.