HBO wants to start production on "Big Little Lies" Season 2 *soon*
It's time to pour yourself an Otter Bay because it appears Season 2 of Big Little Lies could be happening — and soon!! While HBO hasn't confirmed a Season 2 pick-up for the hit miniseries, the premium cable channel is reportedly hoping for the second season to go into production as early as next spring.
This comes on the heels of the announcement that Reese Witherspoon — who co-produced and starred in Big Little Lies, along with Nicole Kidman — would be exiting the Noah Hawley-directed film Pale Blue Dot, which Witherspoon had been set to star in and produce. And that seems to hint that the actress is clearing her schedule for more BLL. 
And that was happening alongside Liane Moriarty, who wrote the book the series was based on. While the cast, who've largely supported a second season of the series, hasn't been confirmed for a second season, David E. Kelley, who wrote and executive produced the first season, revealed to TVLine — which broke the potential production timeline — that the series was very close to a second season pick-up. Plus, he alluded that scheduling coordination between the cast and crew for the Emmy-winning series was reaching its final stages.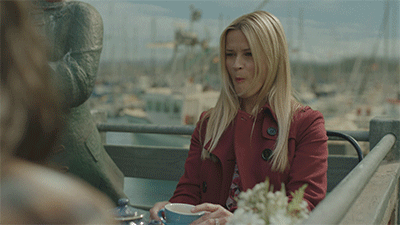 "We're kicking around ideas and trying to lasso the talent [and] get the band back together, Kelley said. "It's just a lot of logistical things. But I'm optimistic because everyone wants to do it. We feel we still have storytelling to do. No decision has been made yet, but we're hopeful. Where we left it, I felt like it did open the opportunity for a lot more storytelling.
Jean-Marc Vallée who produced and directed all seven episodes of BLL's first season will not be returning to direct the second season. Vallée was initially opposed to a second season of the series but backstage at the Emmys in September — where he picked up two awards for producing and directing the series — the director was more open to the idea. He told reporters, "It'd be great to reunite the team and to do it. Are we going to be able to do it, altogether? I wish. We'll see."
Without Vallée in the director's seat, TVLine revealed that the series is looking to find a woman to direct the second season. With most of the cast and crew totally on board for Season 2, we'll be keeping our fingers crossed that the rest of the scheduling negotiations work out!