You will faint once you find out how much the "Big Little Lies" houses really cost
One of the most addicting parts of HBO's limited series Big Little Lies is seeing how extravagantly the families live in mystery-packed Monterey, CA. If you can't stop staring at the scenery, you'll love learning how much the houses in Big Little Lies actually cost in real life. Vulture reported on the price of these breathtaking homes and their location, and you might want to sit down for this.
Gregory Alpert, producer and locations manager for Big Little Lies, says he and his team chose each house based on the character's socioeconomic status, as well as her personality. They fell in love with Monterey almost immediately as the setting for the show, but choosing the right house for each woman proved to be much more difficult. Little secret: only one of the houses in Big Little Lies is actually located in Monterey.
Let's start with Shailene Woodley's character, Jane. The modest yet lovely house she and Ziggy live in is in Pasadena, and it costs $520,000. The writers and producers of the show loved the canopy trees of the street the house was located on, but Alpert says it "looked better on film than it actually was." We love it anyway.
Celeste and Perry Wright's house is a little more posh. It's the one that's located in Monterey, and it's worth $6 million. Here's what the living room looks like, if you need a refresher.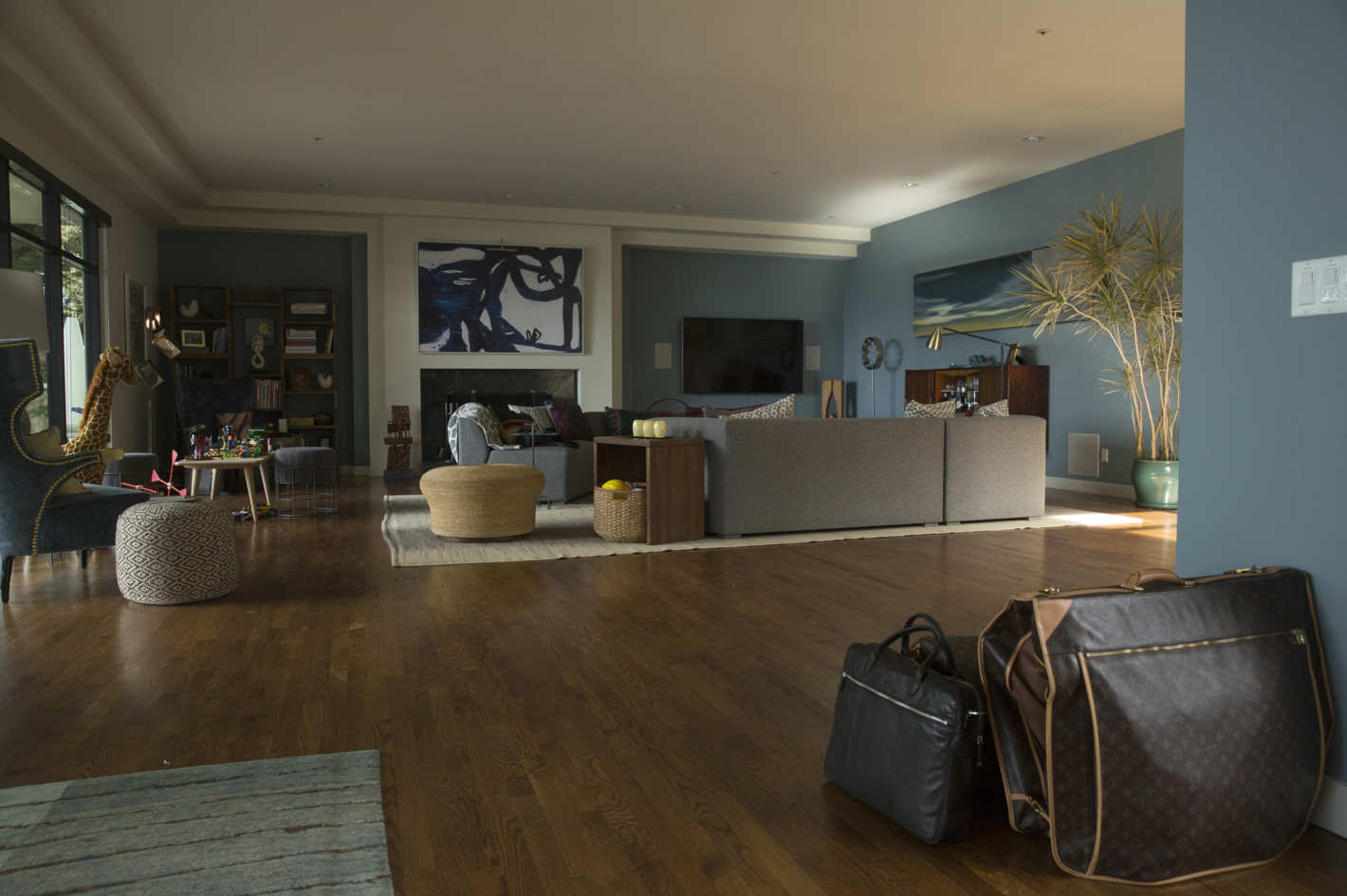 The big bedroom, bathroom, and closet we often see in the show weren't a part of this house, though. They were built separately because the director Jean-Marc Vallee had a different idea in mind for the interior of the Wright home.
Renata Klien, played perfectly by Laura Dern, is one of the most financially successful women in Big Little Lies, and they picked a house that would reflect that. The monster mansion she and her husband Gordon live in is located in Malibu, and its worth is set at $12.4 million.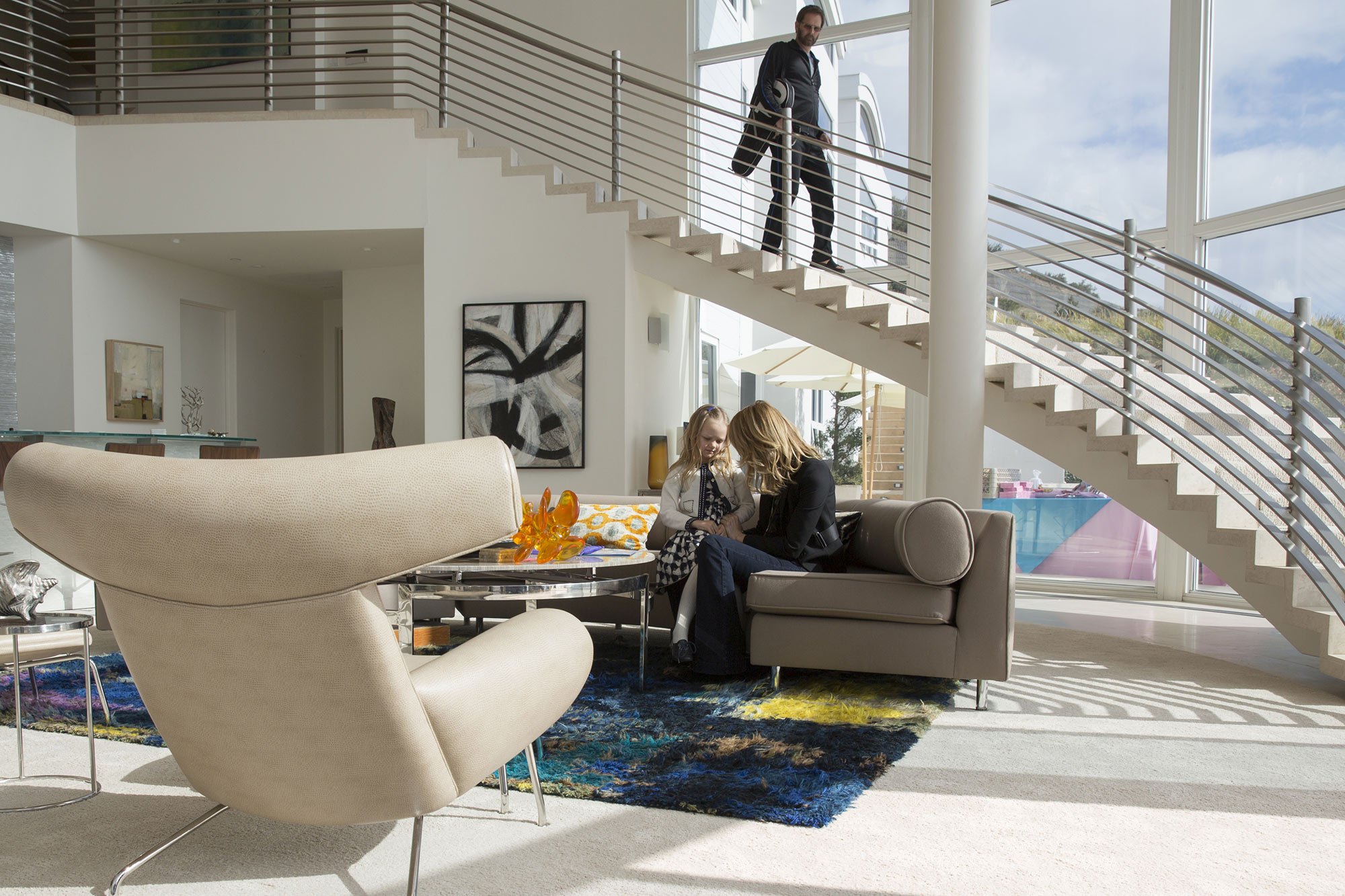 The view from the back is pretty spectacular.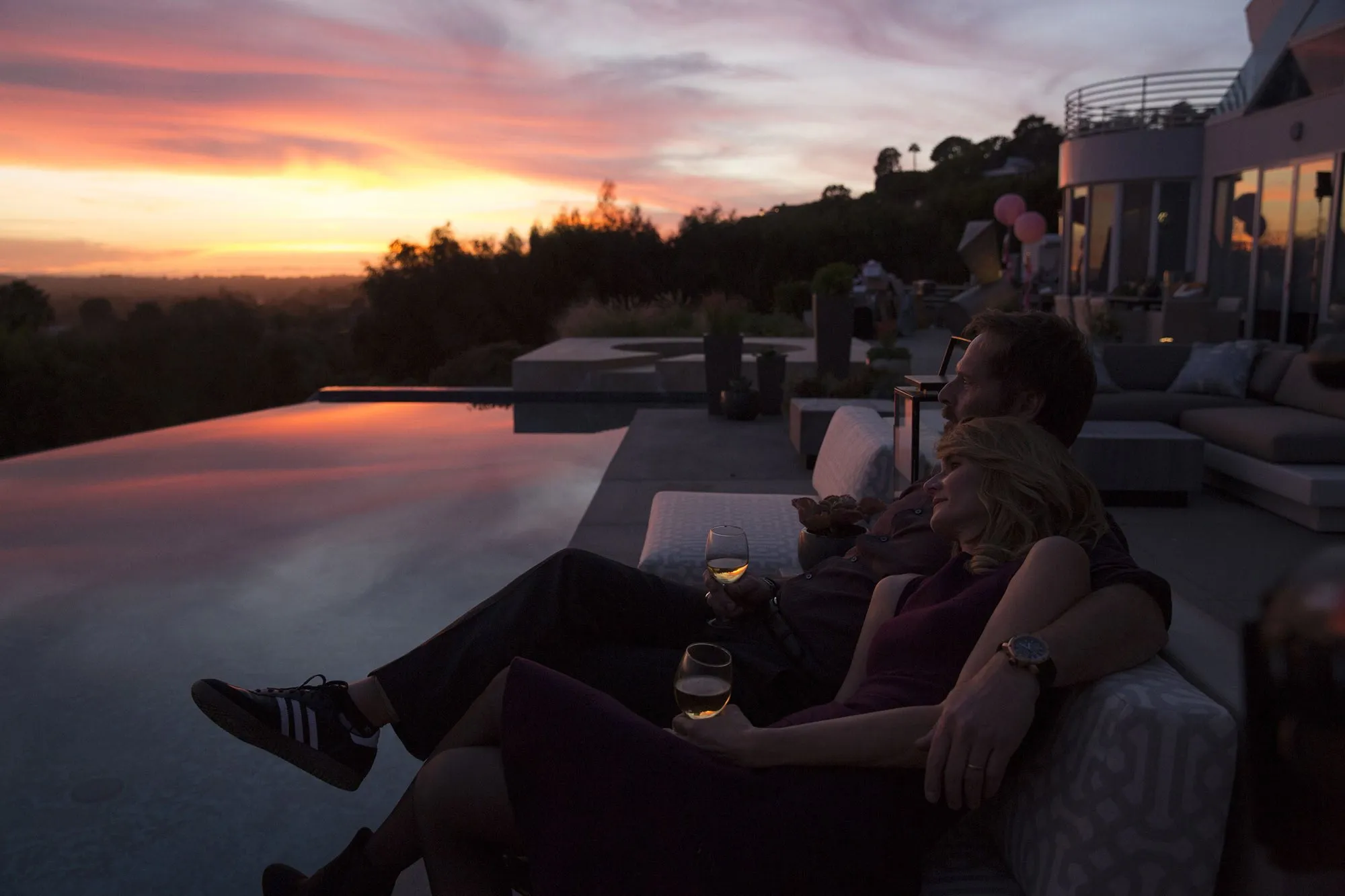 Now for the shocker. Reese Witherspoon's character Madeline Mackenzie and her husband Ed (played by Adam Scott) live in a Malibu mansion that costs $14.8 million. It's a four-bedroom home, and it proved to be the most expensive home on the show.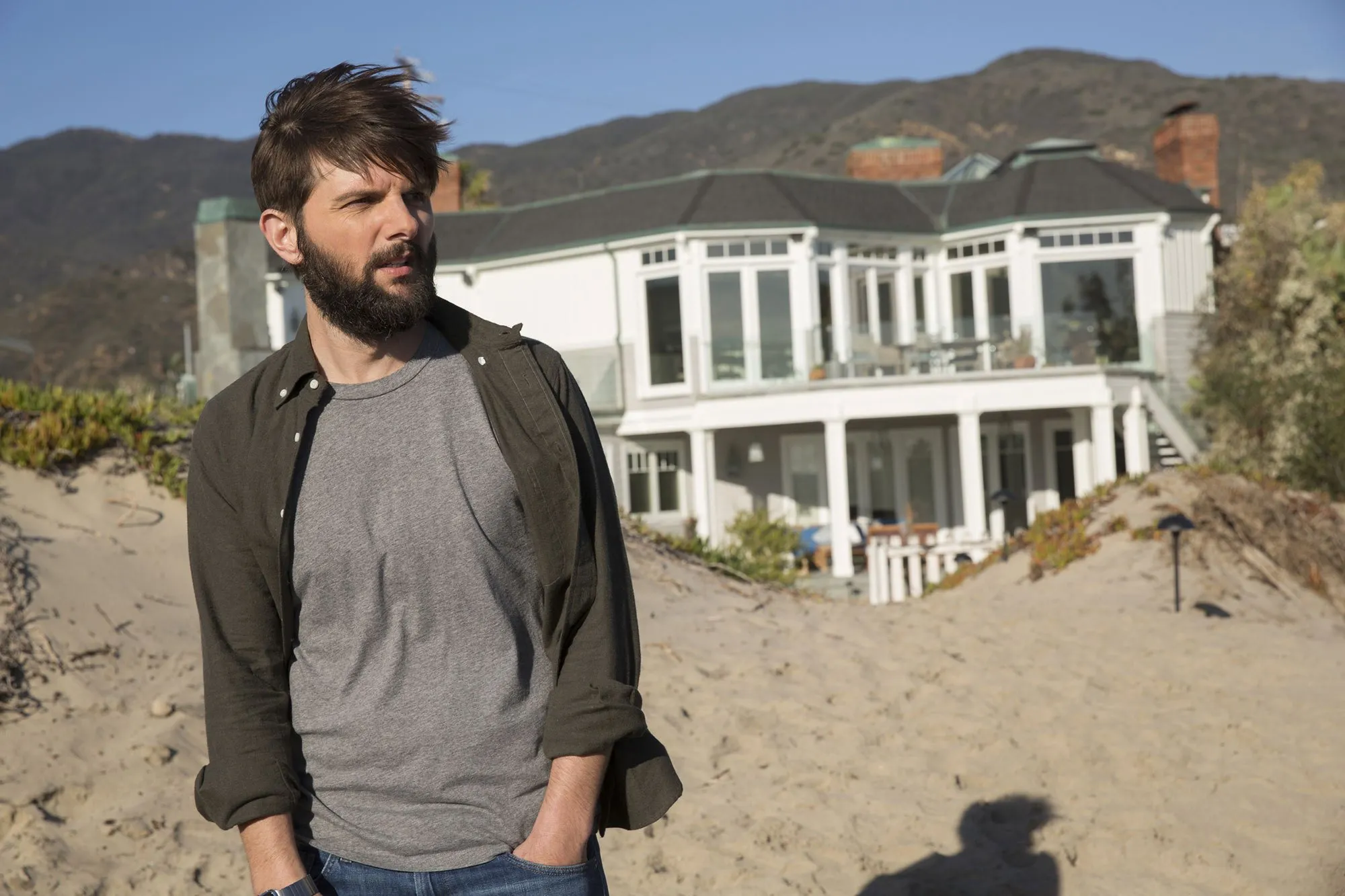 "So this is your standard Malibu beach house, and besides that beautiful view, it also has a beautiful interior, that beautiful island in the kitchen, which Jean-Marc used a lot," Alpert said.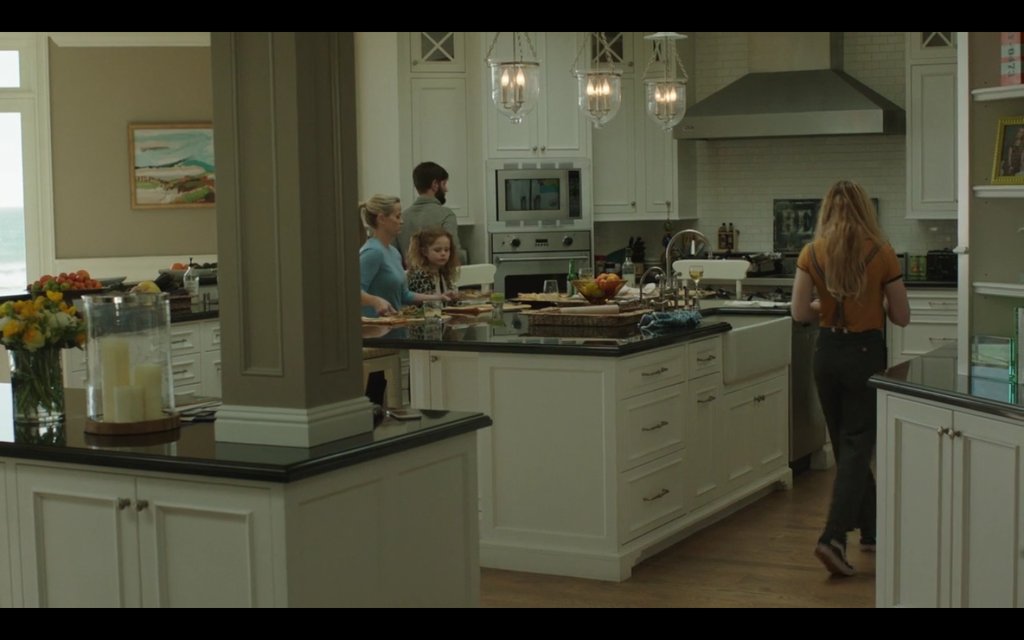 Wowza. Well, if you're ever in the mood to do some light real estate shopping in California, you know where to turn! Now if only we knew who got murdered…