A "Big Little Lies" house is for sale if you're ready for that gorgeous Monterey life
Have you been watching Big Little Lies obsessively? Good, us too. As much as we love the acting (REESE! NICOLE! REESE'S SIX-YEAR-OLD DAUGHTER WITH FREAKING GREAT TASTE IN MUSIC!) sometimes we get distracted by how awesome the houses on this show are.
Like we are paying attention to these powerhouse performances , we swear. But we're also getting, like, a smidge distracted. Because VIEW. It's like watching a Nancy Meyer movie. What Meryl Streep and Alec Baldwin are doing is interesting and stuff but also KITCHEN. Ooh, speaking of kitchens…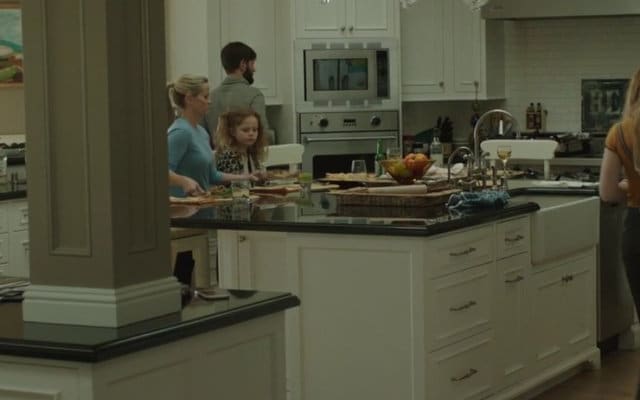 Dude, if that was our kitchen, we'd never stop cooking.
If you are as hopelessly in love with the Big Little Lies sets as we are, you will freak when you hear that a BLL-y Monterey house is currently for sale, and it's not a million bucks
Okay, so it's not the kind of palatial seaside estate that Queen Monterey Bee Reese swans around in. But it's exactly the digs a character who shall remain nameless here for SPOILER REASONS moves into later in the series.
Yes, a unit from that same complex in episode six is currently on sale for $439,000. Which isn't cheap, but it's a way more manageable mortgage than whatever Laura Dern's Renata is paying for her crazy Monterey view.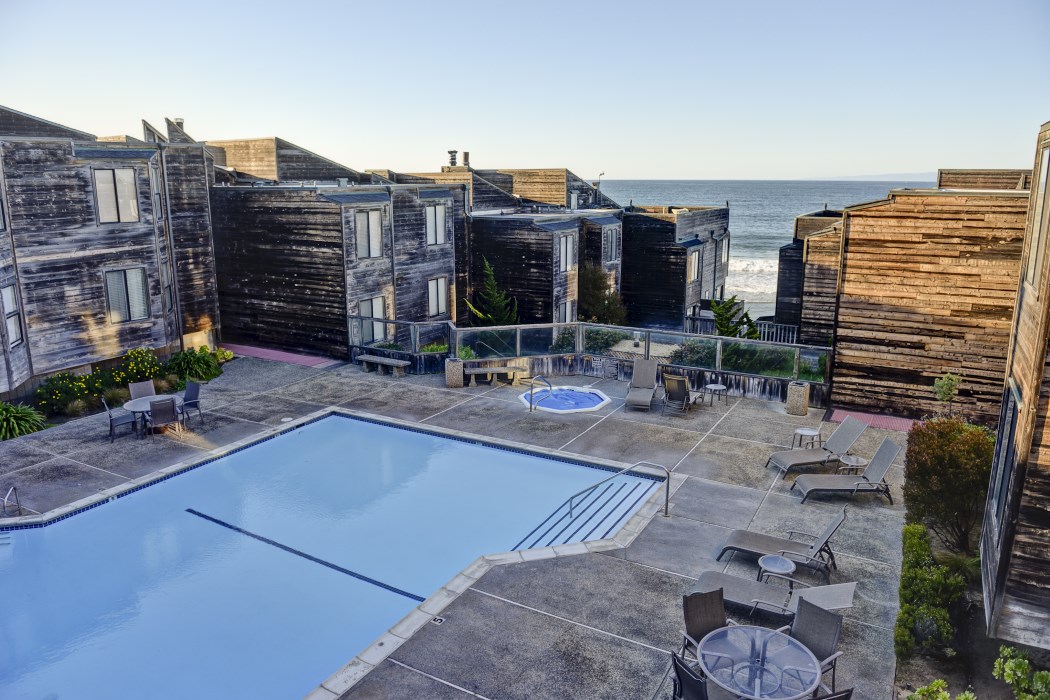 And yes, you might not get that jaw-dropping ocean vista from your window, but at Unit 343 at 125 Surf Way, you will get, as the real estate listing puts it, "peeks of the Monterey Bay and city lights." Ah, poets, those real estate listing writers, one and all.
Damn, we'd say that's more than just a peek. Like, just walk outside and there it all is, BAM, in your face, all the moody, beautiful Monterey coastline your heart could desire. Yeah, windows that are basically walls and perfectly frame the the turbulent sea are cool and all, but any house that's near this kind of beauty is aces in our books.
So if you're looking for a house in NorCal, maybe check this beauty out. Or just go to the open house and do a low-key reenactment of your Big Little Lies fanfic. Or just drool over the Sothebys photos like us. Whatever makes your heart happy, you do you.