Reese Witherspoon went bowling with her Big Little Lies co-stars, and the Insta pics will give you so much FOMO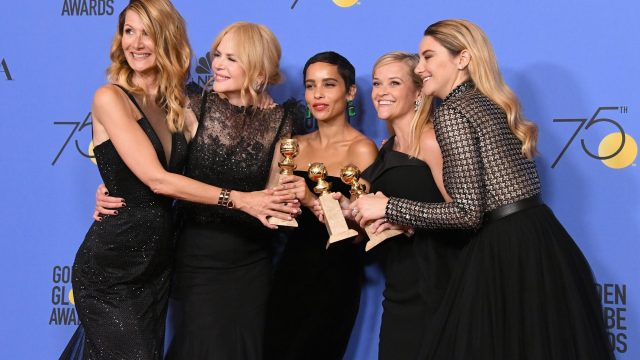 Big Little Lies may not be returning until 2019, but the cast has (thankfully) been posting adorable/FOMO-worthy social media pics to tide us over. Reese Witherspoon shared the first photo from the set of Big Little Lies Season 2 back in March, and several ladies of the cast went to see Shailene Woodley's new movie Adrift together earlier this week. And on Monday, June 4th, Witherspoon, Woodley, Nicole Kidman, Meryl Streep, and Zoë Kravitz got together for a bowling night.
"We work and we play! Bowl-a-Rama party with the ladies of #BigLittleLies! ?," Witherspoon captioned an Insta photo of herself, Woodley, Kidman, and Streep posing with bowling balls. In case you missed it, Streep is joining the cast of Big Little Lies for Season 2, as the mother of Alexander Skarsgård's character, Perry.
https://www.instagram.com/p/Bjn0nxEFPFu
Witherspoon also shared some photos and videos in her Insta story, one of which features Woodley excitedly getting a strike. Go, girl!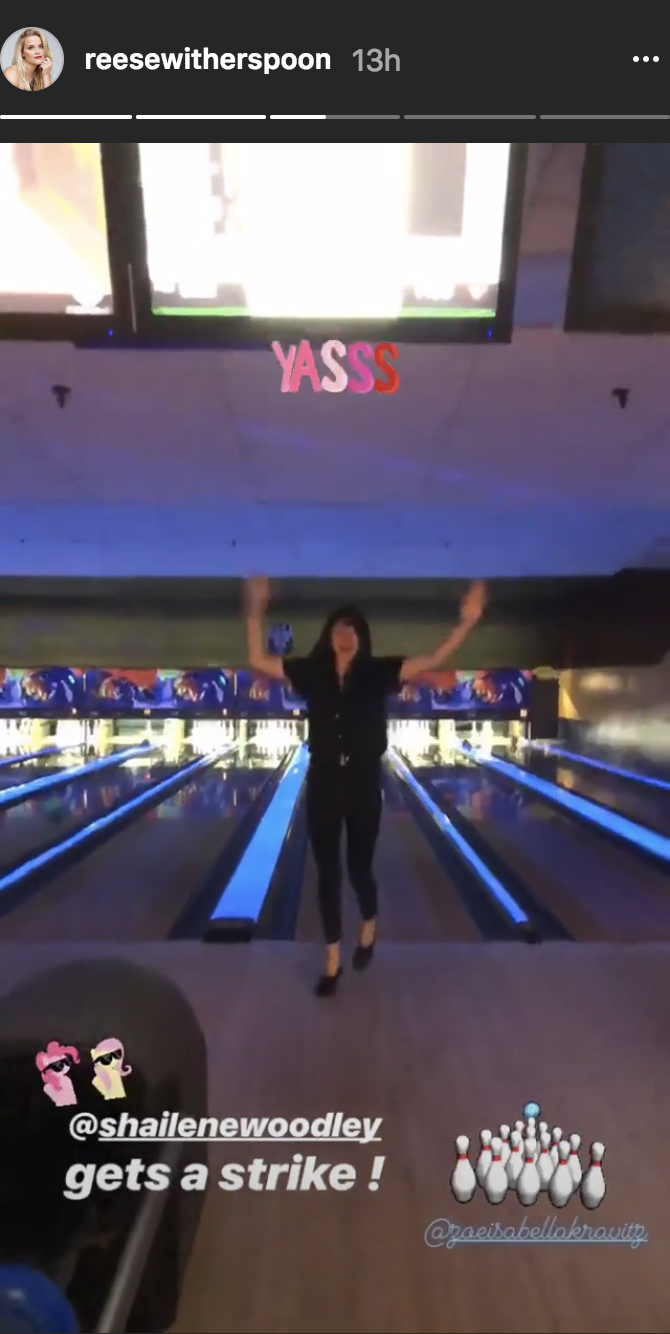 There's also a Boomerang of Witherspoon posing with a bowling ball, featuring a guy photobombing pretty hard in the background.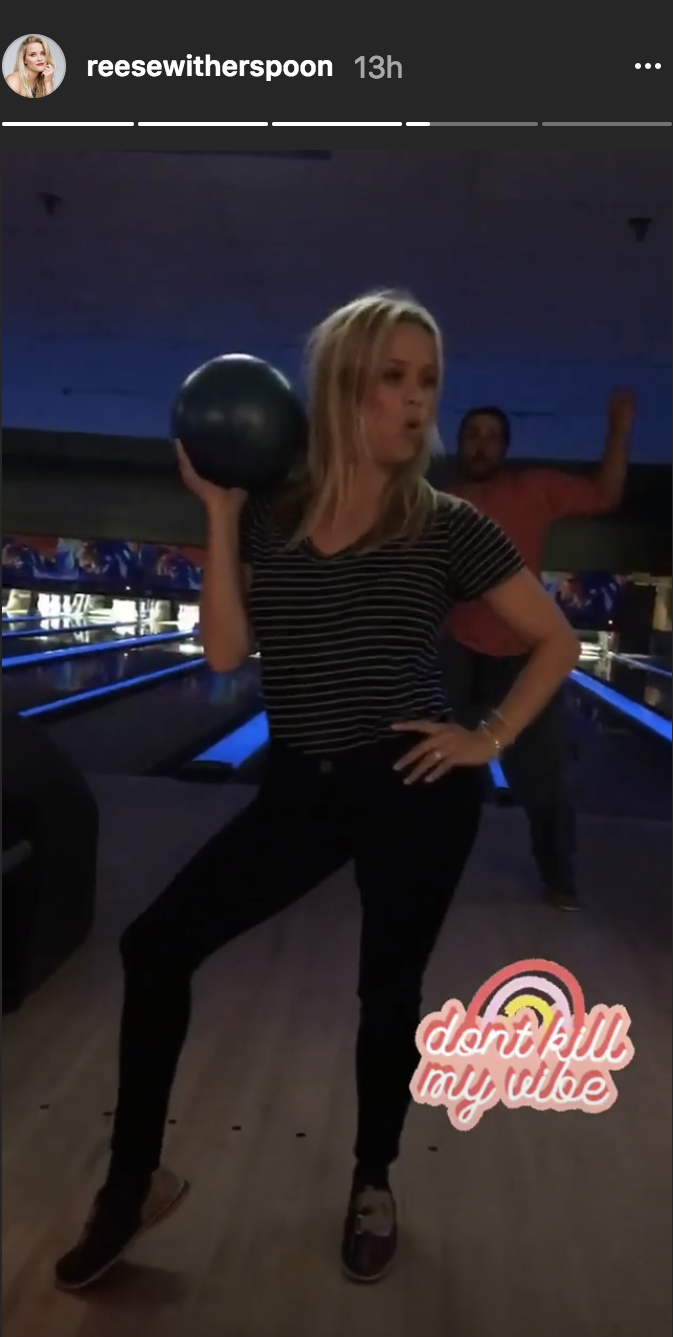 And it looks like the party didn't stop on the lanes. Woodley and Kravitz shot some pool (or at least posed by the billiards table).
https://www.instagram.com/p/BjnlH7IFgVL
We love how much this cast seems to genuinely love and support each other, and we CANNOT WAIT until the second season. Until then, more pics of your incredible hang sessions, please. Thank you in advance.