11 giant scrunchies to hide your bedhead, starting at $4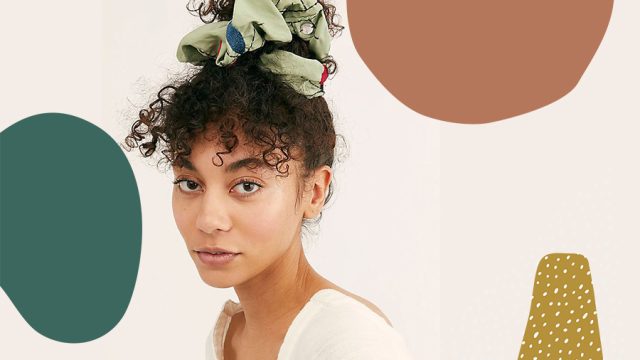 We've all pined over a trend—think '90s jewelry, tie-dyed clothing, or white booties—and been crushed when sky-high prices prevented us from experimenting with the style. With Stylish Steals, we bring you affordable versions of the latest trends spotted on the runway, on Instagram, in stores, and on the street. Consider us your new, price-savvy personal shoppers.
I own a lot of scrunchies. Between hoarding hair accessories from elementary school and plucking scrunchies from the free table at my office, my collection has piled up over the years. But the weird thing is I've hardly worn them—until now. Sure, I always used scrunchies to tie my hair back when I washed my face, and they made consistent appearances when I walked, hungover, to the bodega for a soda. But as an actual style choice? No siree.
The scrunchie revival happened years ago, with people of all ages wearing the '80s trend with casual and fancy outfits alike.
In 2019, VSCO girls reintroduced neon and tie-dye scrunchies, and celebs like Hailey Bieber seem to own an endless scrunchie collection. (Bieber uses them for the sky-high ponytails and half-up hairstyles that have become her signature looks.) So it's time I use my scrunchies as more than a remedy for bedhead. Scrunchies are back, and bigger than ever.
As temperatures rise, giant—and we mean giant—scrunchies are all the rage. They keep your hair out of your face and off of your back, which is a must during the summer. Plus, they add a retro touch while keeping your look cool and relaxed—especially perfect as we work from home during the coronavirus (COVID-19) pandemic. These days, we need no-fuss accessories to keep us feeling put-together but still comfortable. Enter: Giant scrunchies. Use these babies to tie your hair back before your next Zoom meeting, and voilà—you instantly look stylish and put-together via computer screen.
Below, shop 11 big scrunchies fit for working from home and hitting the streets (once it's safe to do so).
1Free People Super Scrunchie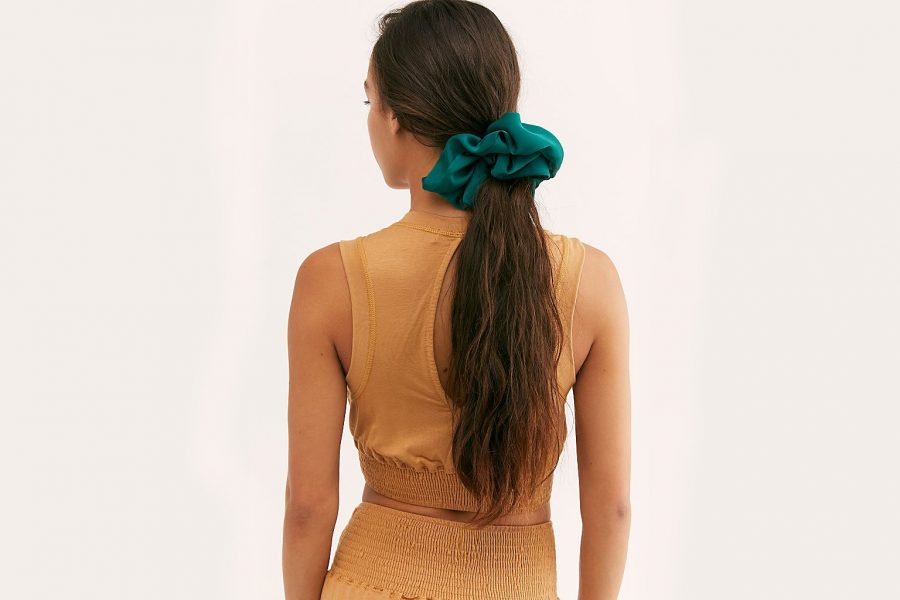 "Super scrunchie" indeed. This silky, voluminous scrunchie is perfectly oversized and comes in 14 solid colors. You might want to stock up on a few of these.
2Kitsch Brunch Scrunchie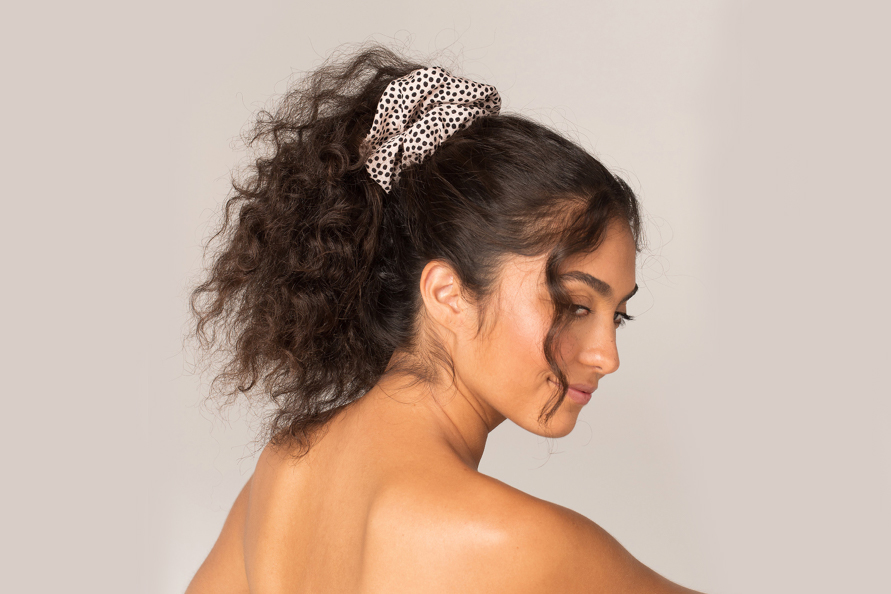 Polka dots are always a good idea in our book. With a name like "brunch scrunchie," this one's perfect for wearing while whipping up pancakes at home—until we can actually wear scrunchies out to brunch.
3KnackeredMamas White Lace Scrunchie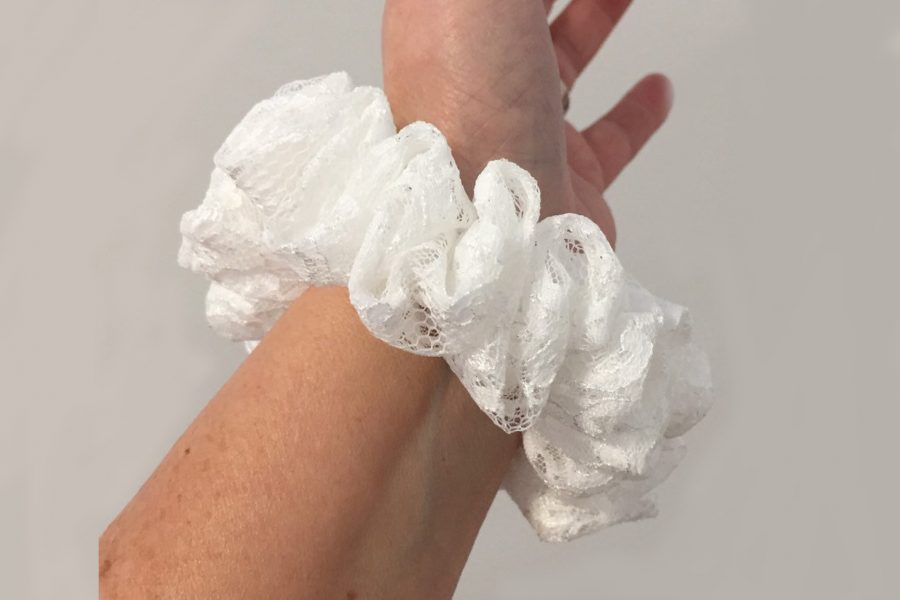 Although this does resemble a Renaissance collar, it's actually a massive scrunchie. The lace detailing makes this hair accessory ultra feminine, which will likely pair well with your warm-weather wardrobe.
4Lulus Marta Lime Green and Black Oversized Satin Scrunchie Set
Get two for the price of one with this satin scrunchie set that offers a neutral black option and a bold, neon green that's serving Billie Eilish vibes.
5Claire's Velvet Hair Scrunchie in Mauve Pink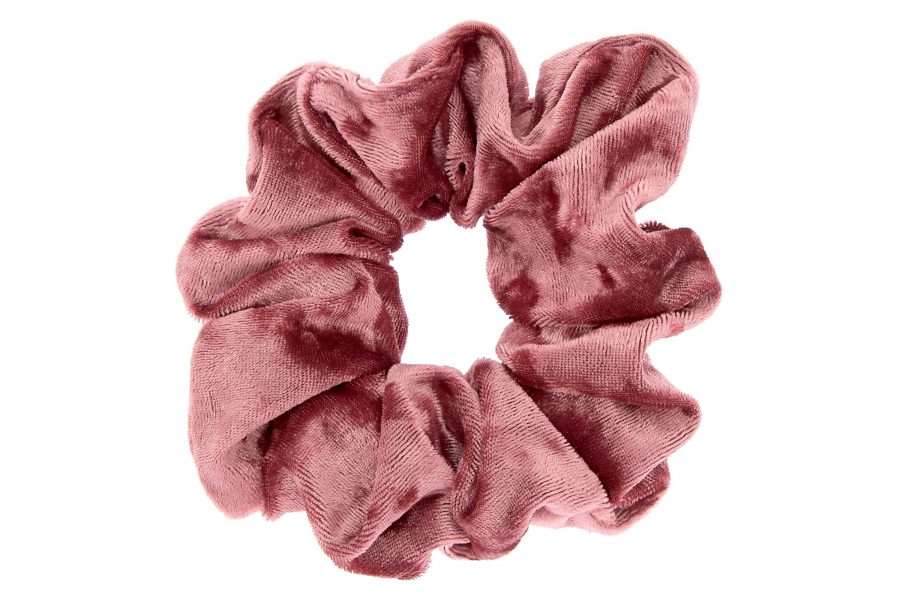 No store takes us back to middle school like Claire's does. It was the place to be when we were tweens, and it's still a reliable store for finding cute hair accessories. Plus, the price point is unmatched. Claire's offers tons of velvet scrunchies like this one, plus silk, ribbed, and tie-dye options.
6Ganni Floral Satin Scrunchie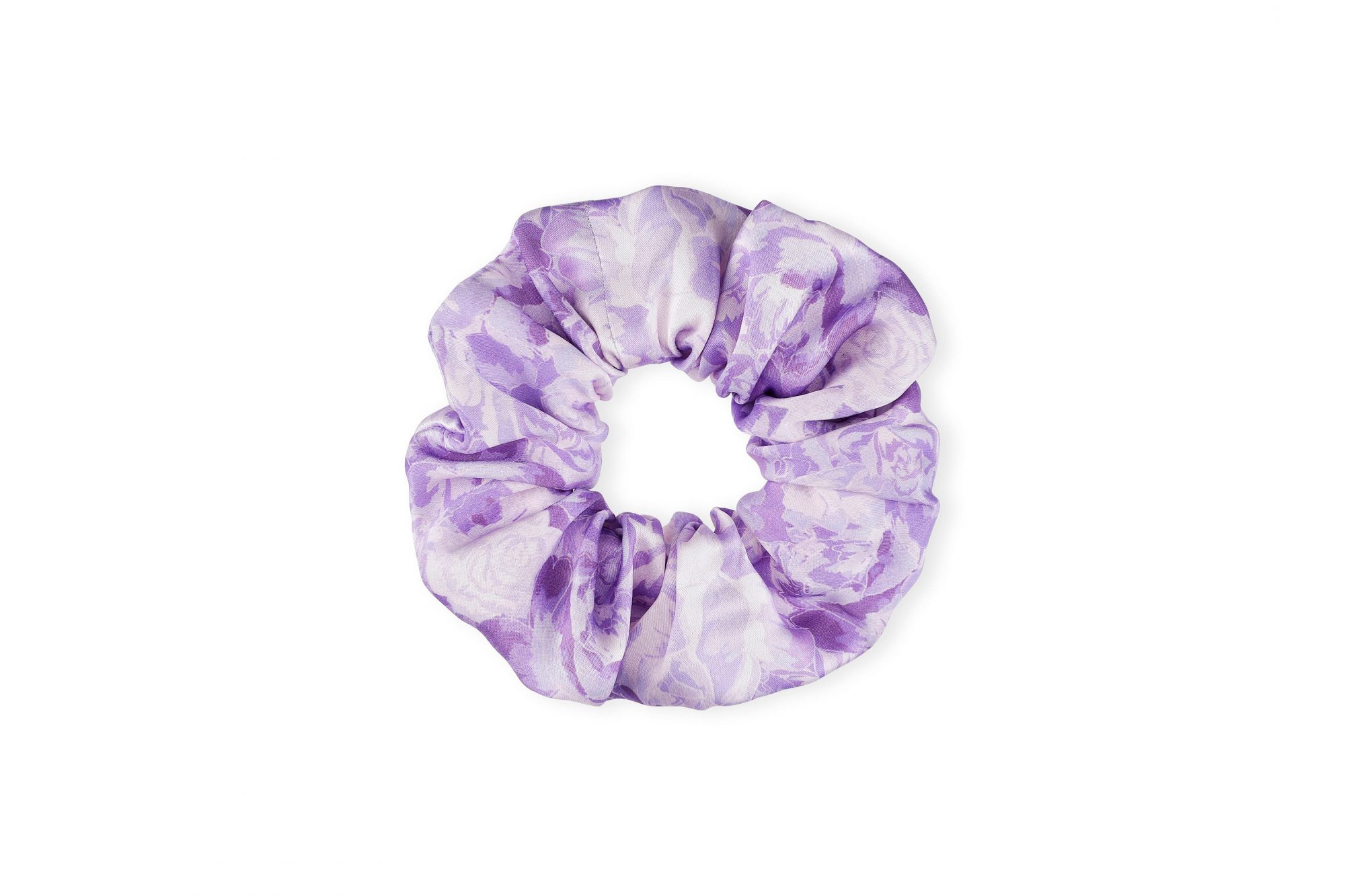 $18.75 (orig. $25)
Shop it
Available at Nordstrom
This is the epitome of spring in a scrunchie. Its subtle floral pattern in various shades of purple creates an ombré effect that reminds us of blooming flowers. We plan on wearing this scrunchie with satin slip dresses as soon as we're able to resume nights out on the town.
7ASOS DESIGN Organza Large Scrunchie in Black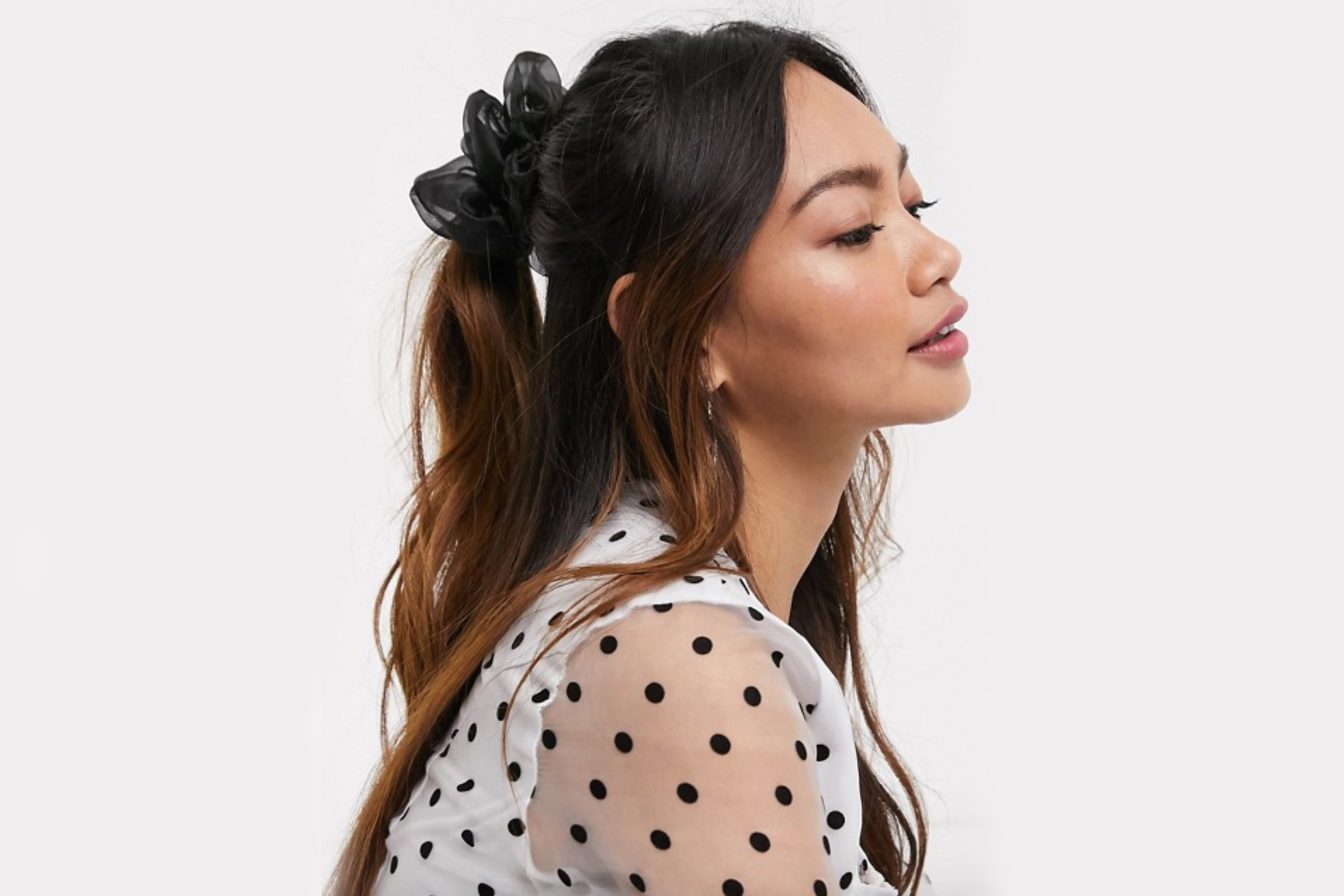 If you lean toward fancier hair accessories, this organza scrunchie fits the bill. The sheer fabric offers a daintier look that's perfect for spring and summer, with just the right amount of romance and class.
8Free People Printed Super Scrunchie
$12
Shop it
Available at Free People
If you love Free People's solid super scrunchie but are looking for more of a statement piece, the brand has got you covered. It offers scrunchies of the same size and fabric in 11 different patterns that vary from animal print to paisley designs. Trust us: None of them will go unnoticed.
9Urban Outfitters Olivia Scrunchie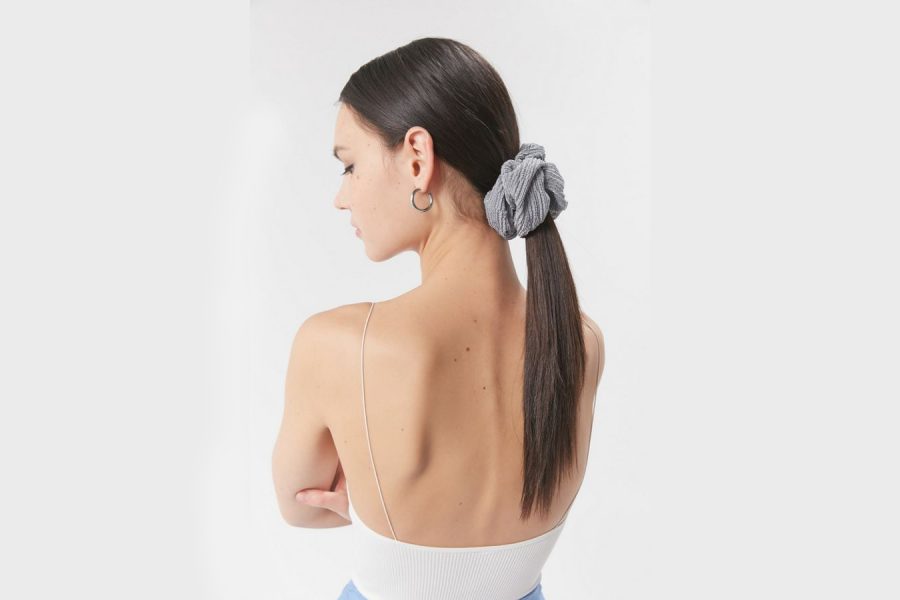 You can't go wrong with this simple scrunchie. Bonus: It will look just as cute on your wrist as it will in your hair.
10Tasha Assorted 2-Pack Scrunchies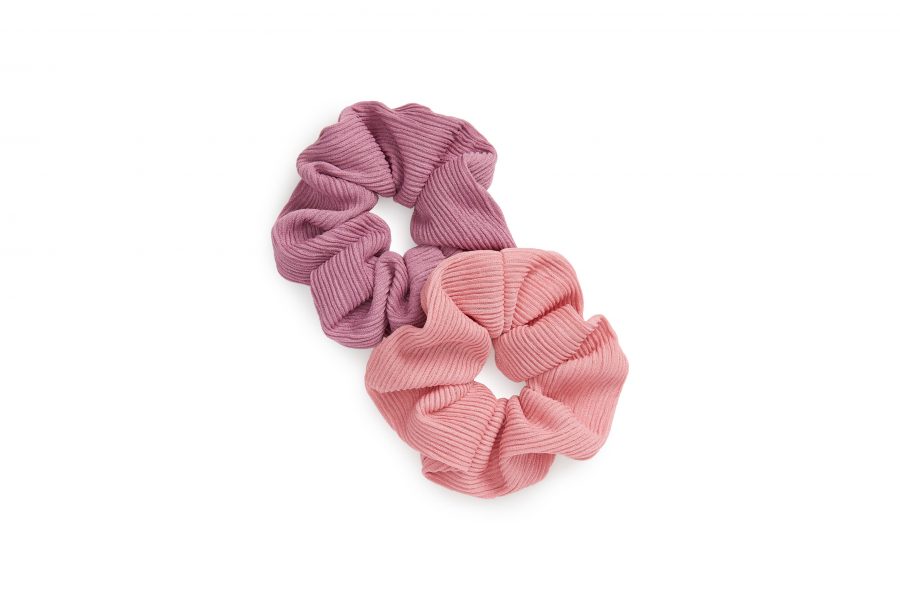 A peachy pair of scrunchies is just what the doctor ordered for this spring. If you prefer neutrals, this set also comes in a black and white duo.
11Free People Embellished Super Scrunchie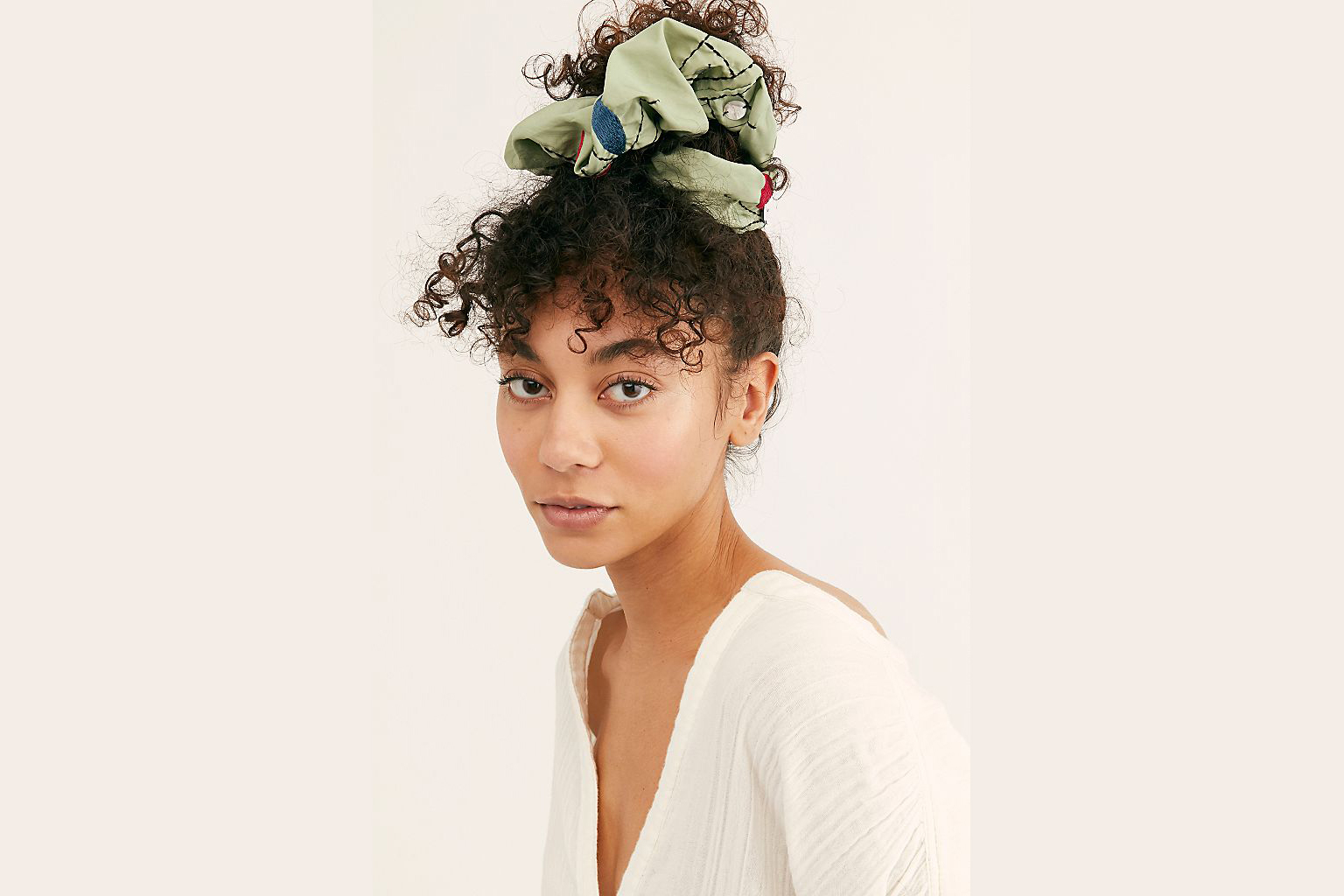 $16
Shop it
Available at Free People
Colorful stitching elevates this scrunchie from standard to standout. **Immediately adds to cart.**