This week's "Big Bang Theory" brought up a super important issue about pregnancy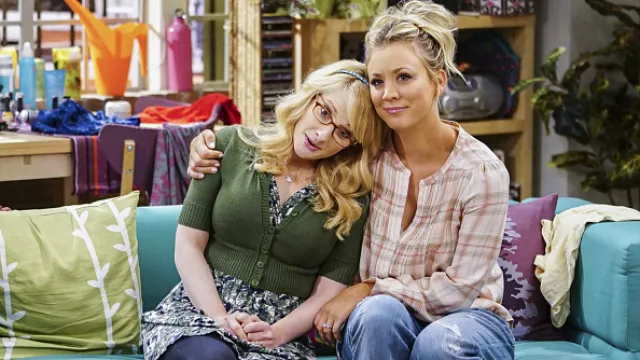 We definitely tune into sitcoms for a laugh. It's not that we don't care about the characters or their lives, obviously, but one thing you can rely on in most sitcoms it that, by nature, nothing really changes. Couples might get together and break up, babies might be born, and occasionally an actor will leave the show, but for the most part, you can rest assured that The Big Bang Theory will end its episode almost exactly where it began. It's a comforting routine, and bonus, you get to laugh, but sometimes sitcoms do actually go above and beyond their genre and address something that matters.
Last night's episode of The Big Bang Theory addressed Bernadette's feelings about her pregnancy in a very real, nuanced way, and we really loved it.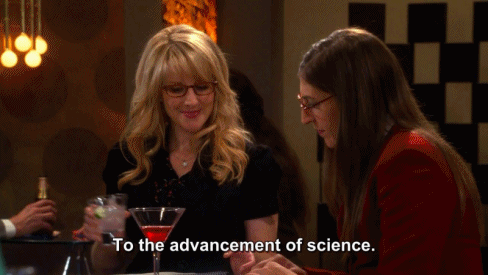 Last week, Bernadette, who values her career greatly, struggled with the fact that her pregnancy might prevent her from working on a new project — which in and of itself is a super real problem that isn't often addressed. In a changing social climate in which more and more women are invested in their careers, a baby can really derail your plans, even if you're excited about having kids! (Especially since the U.S. doesn't exactly have the greatest maternity (or paternity) leave programs, but that's another story.) But that's exactly what was addressed this episode — Bernadette isn't really excited about her baby.
"Raj," she said in last night's episode, "it's my baby. I should care about nurseries and colors, and I don't. What's wrong with me? I'm waiting to feel excited, but it's not happening. What if it never happens?"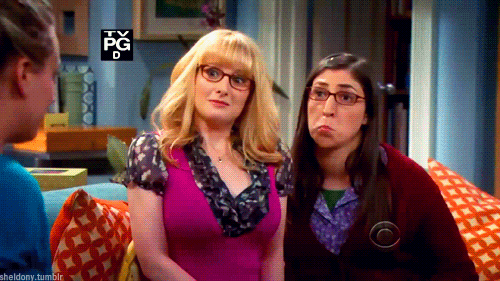 It's later in the episode pointed out to Bernadette that just because she's not a "baby person" doesn't mean she won't love her kid, but we're really happy The Big Bang Theory addressed such a complicated issue. Since people tend to assume that women love kids, there's a certain amount of shame and embarrassment that comes along with NOT being a woman who does, which can make it a difficult thing to talk about.
Thank you, Big Bang Theory, for bringing up this important issue and encouraging a much-needed conversation so many of us are already having.