Wedding photos from "The Big Bang Theory's" season premiere are here and they will make you emotional
Maybe the only thing sweeter, more satisfying, and more romantic than seeing some of your real life best friends getting married after watching their relationship develop is watching your beloved television characters get married… and not just because the latter is free, although, you know. That's not nothing. And this season of The Big Bang Theory opens on Leonard and Penny renewing their vows.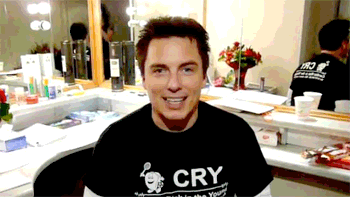 This season opener promises some zany hijinks, having closed out the previous season on Leonard's dad and Sheldon's mom spending the night — or potentially "spending the night" — together, which promises sooooo much awkward tension that we can hardly stand it. On top of that, Penny's troublesome brother and anxious mom promise even more drama and laughs, so safe to say we're pretty excited.
But, like, back to the wedding. And these photos. THESE ADORABLE, ADORABLE photos.
E! Online recently shared the first look into the ceremony from CBS, and it's just TOO CUTE to be believed. That brown suit, her sweet dress and flower crown. Ohmygodbestillourhearts.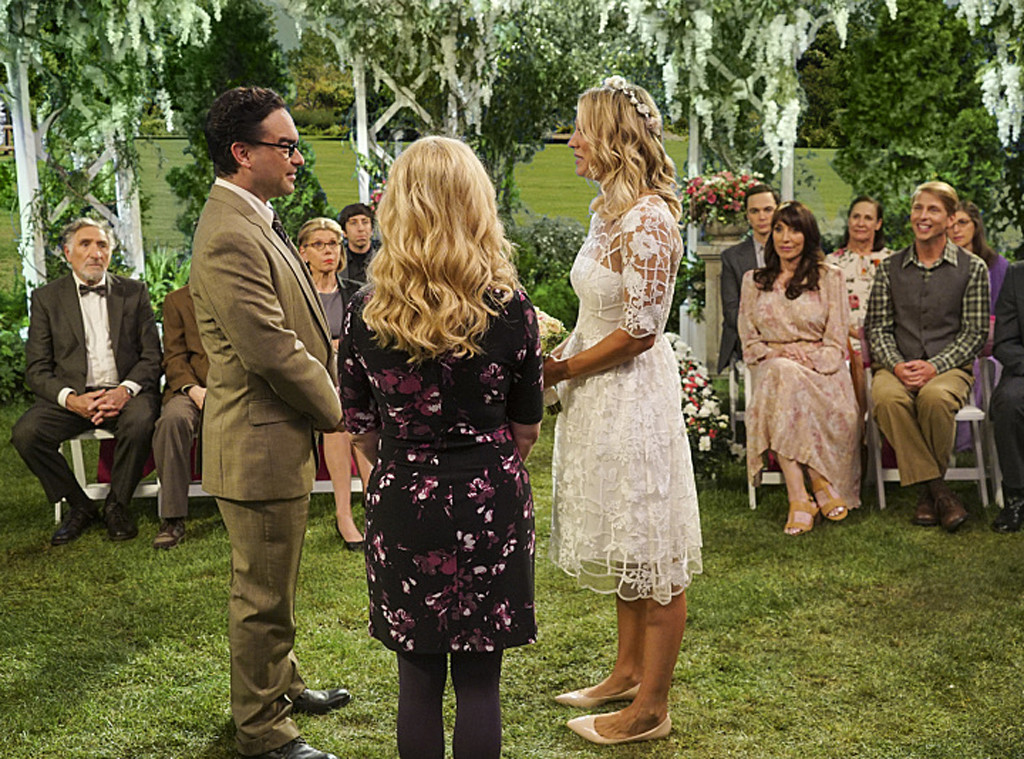 This is just too cute to stand. We can't WAIT for the season premiere so we can see these pictures MOVE! 'Cause, you know, television. Moving pictures. We're eighty years old, whatever — we're REALLY EXCITED about this.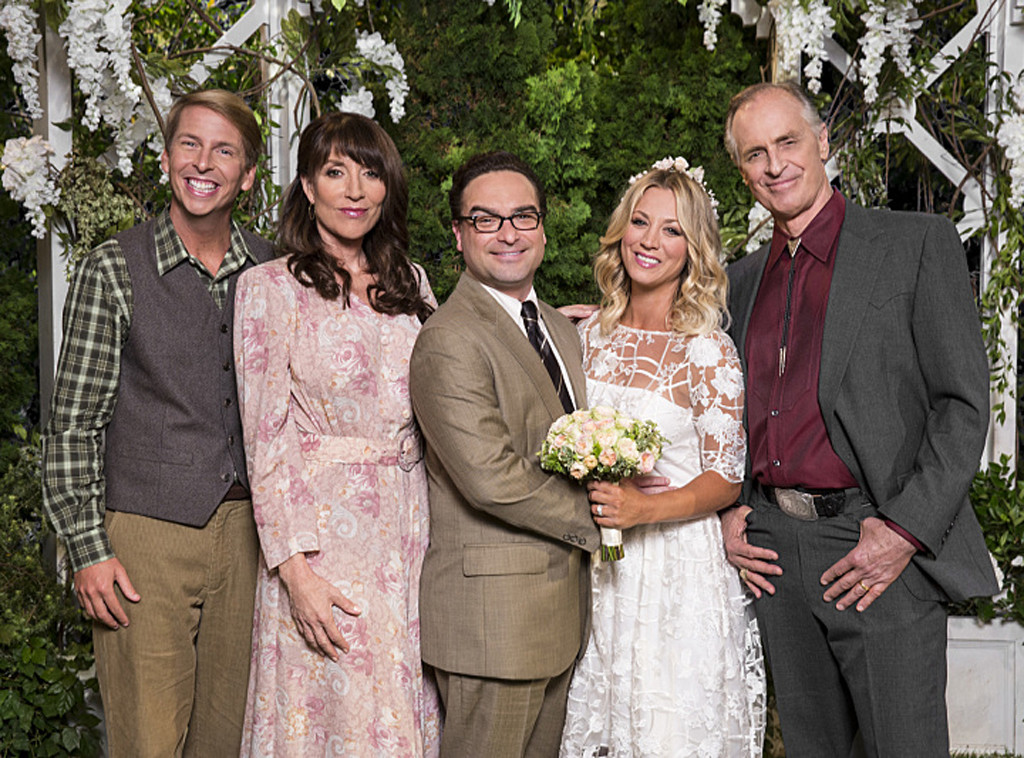 LOOK HOW HAPPY THEY ARE IN THIS FAMILY PHOTO!!
The Big Bang Theory premieres Monday, Sept. 19th at 8 p.m. on CBS, and we are so (TOO) ready for it.