"Big Bang Theory's" Kaley Cuoco kisses the two loves of her life in latest Instagram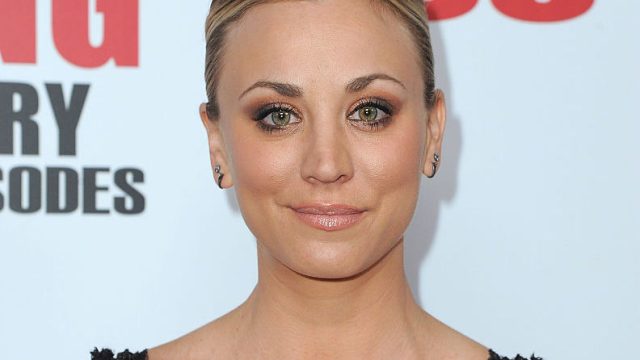 Kaley Cuoco's Instagram is basically like a family photo album her fans have access to. It's where she shares pics of her style transformations, where she updates her relationship status, and even where she posts awesome things like Friends reunion snapshots. Yet, with all these options before us, our favorite Kaley Cuoco Insta photo just so happens to be her most recent one.
Beside a photo featuring herself, a horse friend, and her boyfriend Karl Cook, Kaley wrote, "Not sure who I miss more ." You can definitely see that Karl and Kaley love the equestrian lifestyle, since they're both planting a kiss on the horse between them. In fact, Cook is a professional equestrian, which may explain why Fate brought these two together in the first place.
Earlier that day, Kaley shared another photograph proclaiming her love for horses – though her boyfriend wasn't in this one. That time, she included her friend Julie and beloved horse Bella in the shot:
Not only are we happy to see Kaley doing what makes her happy, we're also happy to see that she's in a relationship with someone who shares the same passion. On CBS This Morning, Kaley actually took a moment to tell Gayle King about her new beau. "He's special," revealed The Big Bang Theory actress. "I think that the horse connection is special."