The "Big Bang Theory" cast is reportedly taking pay cuts to help their female costars
This deserves a bazinga. The original members of the Big Bang Theory cast are reportedly taking pay cuts in order to get Melissa Rauch and Mayim Bialik raises ahead of an expected two-season renewal.According to multiple sources who spoke to Variety, Jim Parsons, Johnny Galecki, Kaley Cuoco, Kunal Nayyar and Simon Helberg all agreed to take pay cuts to help Rauch and Bialik get a boost.
All seven members of primetime TV's most-watched comedy are extremely close behind the scenes, which is why their extreme disparity in pay — the original five make $1 million per episode, while Rauch and Bialik, who joined the series back in Season 3, rake in about $200,000 — must make things just a little bit awkward now that Rauch and Bialik have grown in prominence on the show.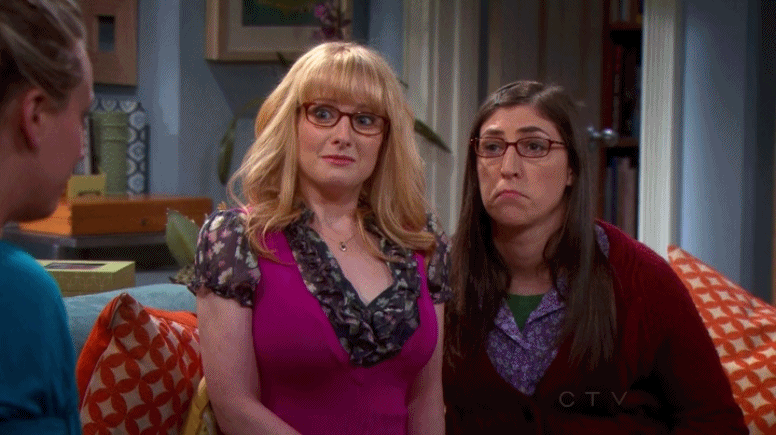 The original five all agreeing to a $100,000 cut would bring Rauch and Bialik up to $450,000 per episode — more than $21 million for their two-year, 48-episode renewal — but it's obviously still quite far from parity.
Nayyar and Helberg went through a similar process during the last Big Bang contract renewal, and did successfully achieve parity with Parsons, Cuoco, and Galecki. But Variety explains that Rauch and Bialik are negotiating during tougher times. The series has grossed over $1 billion in syndication for Warner Bros., but because of the way syndication works for long-running shows, it won't generate much more during seasons 11 and 12.
However, the network is still confident that a deal will get done — and either way, actors coming together to fight for parity for their lesser-paid female costars is a step in the right direction. Most people don't have the bargaining power (or the loose coins) of a Parsons or a Cuoco, but the more we bring wage disparity issues out in the open, the better.